New Stuff
[hide]
Photos of the Day
[hide]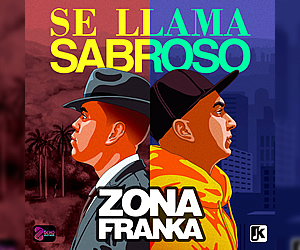 SpanishEnglishFeeling Marta - (GC Music LLC) - Released 2015.10.05
CD Review: Feeling Marta by Gema Corredera (GC Music LLC 2015)
Review by Bill Tilford, all rights reserved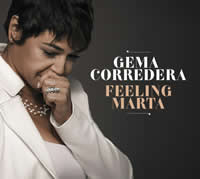 Feeling Marta, Gema Corredera's second solo album for her new independent label, is a tribute to Marta Valdés, a giant of the second generation of the Filín movement in Cuba. Marta's songs, principally boleros and canciones, are reknowned for their emotional authenticity and power, and all of the songs in this album are her compositions. The secret to the power of this music is that while it remains distinctly Cuban, it incorporates elements of Jazz and Brazilian music; those who enjoy Brazil's vocalists of the MPB period (Elis Regina, Claudia for example) will also find a lot to love here.

Gema was part of Gema y Pavel for a couple of decades before embarking on her current solo career and has a wonderfully versatile artistic range. She sings these songs with conviction and also adds a unique personal touch here and there (such as a little scat singing in Sin ir más lejos). Roberto Carcassés did the arrangements, which are faithful to the spirit of the songs while updating them enough to make them distinctive. This was a truly international project, using studios in Cuba, the United States and Spain. In No es preciso, Spanish vocalist Martirio joins Gema in a duet.

I am going to take a moment to confess that the list of vocalists to whom I will happily listen for an entire album of boleros, ballads, canciones etc. is rather short because it takes a special level skill to do that at a level that is memorable, but Gema Corredera just added her name to that list with this album. This is worth listening to, especially after midnight.
Here's a very brief video clip:



Feeling Marta will be officially released on October 5 but can be preordered on itunes here.
You can hear the full track Sin ir más lejos on Gema's website here.
Songs (all composed by Marta Valdés)

1. En la imaginación
2. Palabras
3. Canción del año nuevo
4. No es preciso
5. La canción
6. Canción fácil
7. Llora
8. José Jacinto
9. Sin ir más lejos
10. Por La Habana
11. Última estación
12. Juego a olvidarme de ti
13. Aunque no te vi llegar
14. Más allá de la música

Personnel in Feeling Marta
| Role - Instrument | Name |
| --- | --- |
| Vocal | Gema Corredera |
| Piano & Keyboard | Roberto Carcassés |
| Electric & Acoustic Bass | Carlos Rios |
| Drums & Percussion | Yissy García; Oliver Valdés (4, 9) |
| Special Guest | Martirio (4) |
| Producer | Gema Corredera |
| Executive Producers | Xiomara Almaguer, Eddie Levy & Jeanne Habib |
| Music Directors | Gema Corredera & Roberto Carcassés |
| Arrangements | Roberto Carcassés |
| Recording | Waldy D., Wave Sounds Studios & Xtrings Studio, Miami; Yanier Horta, YHorta Studios, Miami; Delio Ferrero & Carlos Hevia, Scorpio Studios, La Habana |
| Mixing and Mastering | Javier Monteverde, Cezanne Producciones, Madrid |
Bill Tilford - Monday, 14 September 2015, 06:35 PM