New Stuff
[hide]
Photos of the Day
[hide]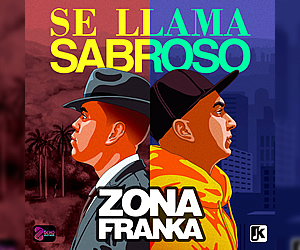 SpanishEnglishIn Motion (Criss Cross) - Released September 2014
CD Review: In Motion by Manuel Valera and New Cuban Express (Criss Cross 2014)
Review by Bill Tilford, all rights reserved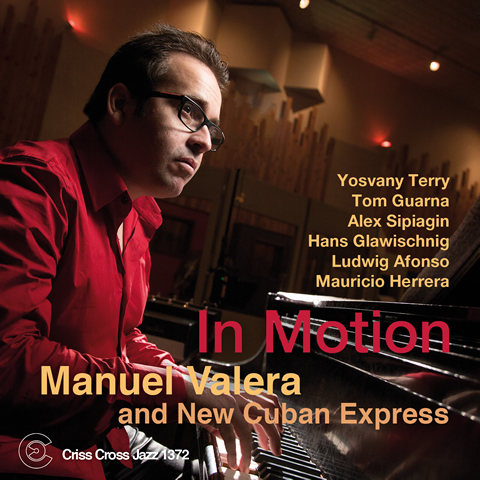 This is the third New Cuban Express recording (and Manuel Valera's 9th release as a leader), and each of the three NCX albums has a slightly different personality. In Motion is a little more acoustic than the first two releases with an acoustic bass and more emphasis on piano and Fender Rhodes as opposed to synthesizers.
None of this takes any of the edge off of the music, however. Descargando comes out swinging. You have seen the phrase "Hard Bop", think "Hard Descarga" here. Preamble begins with some meditations by Manuel on piano, when the rest of the ensemble joins, the song picks up speed and intensity while interweaving straight ahead passages with sections that have a Manteca-type feel to them. Bantu is another "hard descarga", but it weaves a Makuta rhythm (which has a similar feel to the Bomba) into the mix. No Puedo Ser Feliz (by Adolfo Guzman, this is the one song on the album not composed by Manuel) is a beautiful bolero. Storyteller. Mirrors, NYC and Factors feature the types of changes that help set this group apart from many of its would-be peers. In Para Emiiliano, Manuel succeeds in capturing the sound and feel of the late Emiliano Salvador (with a little extra solo work added, but that's a good thing).
One of the distinguishing features of this album is the rich and intense percussion work, which includes extensive use of chimes and a lot of subtle but complex chekeré from Yosvany Terry. Added to the conventional percussion, the result is an impressive "wall of sound" in the percussion section which enriches the material without overpowering it. Another is the presence of trumpeter Alex Sipiagin in five of the songs. He is used very effectively in these tracks.
With three excellent albums and a GRAMMY nomination to its credit, the New Cuban Express deserves to be be touring North America as a unit. One hopes that this will happen in the near future.
Songs:

1. Descargando
2. Preamble
3. Bantu
4. No Puedo Ser Feliz
S. Storyteller
6. Mirrors
7. Para Emiliano
8. NYC
9. Factors
Roster for In Motion
| Role - Instrument | Name |
| --- | --- |
| Piano, Fender Rhodes | Manuel Valera |
| Alto and Soprano Saxophone, Chekere | Yosvany Terry |
| Electric and Acoustic Guitar | Tom Guarna |
| Acoustic Bass | Hans Glawischnig |
| Drums | Ludwig Afonso |
| Percussion | Mauricio Herrera |
| Trumpet/Flugelhorn | Alex Sipiagin (1,3,5,7,9) |
| Producer | Gerry Teekens |
| Recording Engineer | Michael Marciano |
Bill Tilford - Saturday, 27 September 2014, 03:18 PM