Lo Nuevo
[hide]
Fotos Del Día
[hide]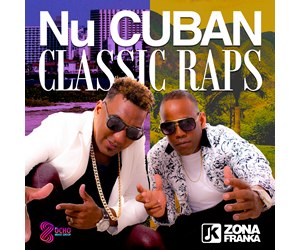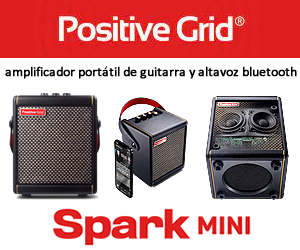 La Timba pa' to' el Mundo - (Latin Power Enterprises) Released 2011
CD REVIEW: LA TIMBA PA' TO' EL MUNDO BY TIMBALIVE (Latin Power Enterprises 2011)
(Review by Bill Tilford, All rights reserved)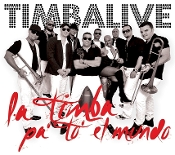 We have written in other places about some of the challenges that US-based bands face when it comes to playing real Timba or other progressive music here in the states. One of those challenges, which the bands that play what is called "Salsa" share to some extent, is coping with the Reggaeton explosion. In Cuba, the growth of Reggaeton helped reduce Timba's audiences to a degree that has produced some tensions here and there over the years. Some bands ultimately responded by incorporating elements of Reggaeton (and occasionally even Rap) into some of their songs (with both mixed results musically and mixed receptions from the audiences) while others have remained more or less puro. (For more about that aspect of the music's history, Jennifer Paz's documentary Animals of Cuban Music is an interesting treatment of how this dynamic has played out on the island.)
In the United States, on the other hand, most of the performers have kept within their respective boundaries - most of the artists playing timba aren't also doing Reggaeton here. Timbalive, which is based in Miami, is an exception; it uses very liberal doses of Reggaeton in its newer material. This writer has always believed that people writing about the music should put whatever prejudices they have about styles on the table for the readers to see, and he practices what he preaches, so - cards on the table - he appreciates real Reggae and Ska but is not really a fan of Reggaeton. He likes to hear the singers sing. The moments that a Tirso Duarte wanders into Reggaeton or a Los Van Van raps have not been among his favorite moments in Timba either. The first time he was given a little taste of La Timba pa' to' el mundo, he was served up some of the more Reggaeton-heavy tracks and wasn't highly motivated to go much further.
BUT,
after giving the full CD a fair second hearing, most of it is not just legit Timba, it's the real deal. This band began doing Los Van Van covers before it developed its original material, some of its members have performed with Los Van Van and vice versa, and of the bands playing Timba in the United States, this is probably the one that cranks out dance tunes in the style closest to what bands like Los Van Van and Dan Den have been doing on the island. All of the tracks on this CD are original material. The tracks don't clearly divide between Reggaeton vs. Timba, rather they transition in and out within many of the songs, and the transitions are smooth enough to keep the dancers moving. Our personal favorite track in the recording is a smoking conga, Sopia Mi Trombon. Mayito Rivera turns in a cameo appearance on one of the tracks, Vive La Vida. Another favorite of ours was Se Quema Timbalive, which starts with a little soul mixed in and then settles into straight Timba.
La Timba pa' to' el mundo is very much a wall to wall dance album, so we aren't going to do an in-depth analysis of its tracks. Like many bands on the island, the trombones are in charge in the metales, and the voicings are great both for the bones and the vocalists (most of the time, they do actually sing.) It sticks to its agenda without any sidetracking into other things. But it hits on the right cylinders so well that even this hard-liner has to forgive the amount of Reggaeton content simply because the Timba content is so good. In fact, if you don't share this writer's feelings about Reggaeton, this CD should be considered a must-have for dancers, and even if you do share his views, it is still definitely a should-have.
And as always, we salute every US-based band that has the courage to play this music and do it well in today's market. So hats off to you, Timbalive, for helping to spread the musical message.

2012 Update: La Timba pa ' to' el mundo was nominated for a Cubadisco award in the Música Popular Bailable category, a rare honor for a dance band in the United States (Cubadisco is Cuba's equivalent of the GRAMMY awards).
Kevin Moore - jueves, 05 septiembre 2013, 09:19 pm