New Stuff
[hide]
Photos of the Day
[hide]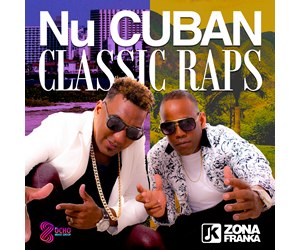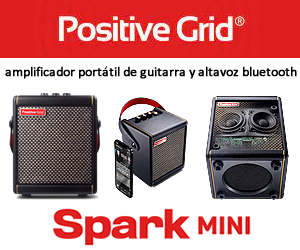 SpanishEnglishMe dicen Cuba -(EGREM) Released 2014
(SNEAK PREVIEW) CD/DVD Review: Me dicen Cuba by Various Artists (EGREM 2014)
Review by Bill Tilford, all rights reserved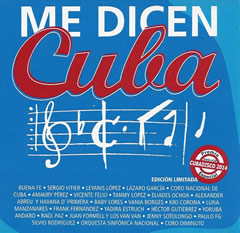 Part celebration of EGREM's 50th Anniversary, part affirmation of the values of the Cuban people and a tribute to its spirit, Me dicen Cuba is being revealed gradually to the general public. A piece of it, the Havana d'Primera video of the same name, has been out there for a while, but that is a small part of a much larger recording with a massive cast. During the 2014 Cubadisco fair, EGREM presented a sneak preview of the larger project and a limited edition copy of the 2-CD portion of the product. This preview also showed clips from what will eventually be released as a DVD to accompany the CDs. This writer attended that preview session and obtained a copy of the CDs courtesy of EGREM.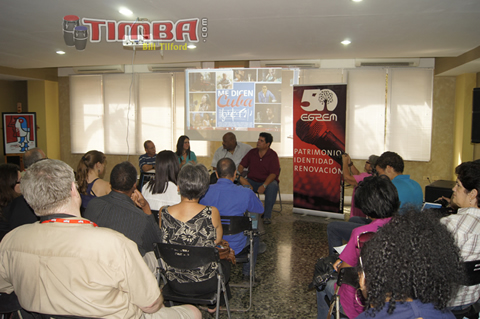 The project is very well done and includes an impressive array of genres from classical (Canto de ternura by Frank Fernandez) to Timba (Havana d'Primera and Los Van Van) with a touch of Filin (Canción a mi ciudad by Kiki Corona) and a lot of Trova (new and old), traditional and folkloric Cuban music along the way. Many of the selections have lyrics by Antonio Guerrero and music by different composers from different genres, and although this was unplanned, this recording also contains one of the last songs recorded by Los Van Van while Juan Formell was still alive (the songs were recorded in EGREM's studios during May-December 2013).

There is an uplifting spirit in this recording that captures the pride of the Cuban people very well, and since this small country has made such a huge contribution to the world's music, that pride, culturally speaking, is justified regardless of whether one is friendly, hostile or indifferent to Cuba's politics. This should be worth having when the final product is released to the general public.
Songs:

CD Volume I

La sombra que me sostiene (Israel Rojas)
Son con sentimiento (Sergio Vitier)
Nacieron al mundo (Lázaro García)
Steal Away (Anonimo)
Eterna inmunidad (Antonio Guerrero, Amaury Pérez)
La simple libertad (Antonio Guerrero, Vicente Feliú)
Una razón (Antonio Guerrero, Tanmy López)
Me dicen Cuba (Alexander Abreu)
Nuestra Justa Verdad (Emilio Vega)
CD Volume II
Amparo (Baby Lores)
Canción a mi ciudad (Kiki Corona)
Canto de ternura ((Frank Fernández)
Y regreso (Eduardo Sardiñas)
Retrato (Hector Gutiérrez)
Un mundo raro (José Alfredo Jiménez)
Te extraño (Raúl Paz)
El buen humor (Antonio Guerrero, Juan Formell)
Nuestra Justa Verdad (Instrumental) (Emilio Vega)

The cast of Me dicen Cuba includes:

Buena Fe
Segio Vitier
Leyanis López
Lázaro García
Coro Nacional de Cuba
Amaury Pérez
Vicente Feliú
Tanmy López
Eliades Ochoa
Alexander Abreu y Havana D'Primera
Baby Lores
Vania Borges
Kiki Corona
Luna Manzanares
Frank Fernández
Yadira Estruch
Héctor Gutiérrez
Yoruba Andabo
Raúl Paz
Juan Formell y Los Van Van
Jenny Sotolongo
Paulo FG
Silvio Rodríguez
Orquesta Sinfónica Nacional
Coro Diminuto
Producer and Musical Director: Emilio Vega
Executive Producer: Adriana Pazos Tacoronte
Recording, Mixing and Mastering Engineer: Eduardo Pérez
Bill Tilford - Tuesday, 03 June 2014, 02:54 PM