New Stuff
[hide]
Photos of the Day
[hide]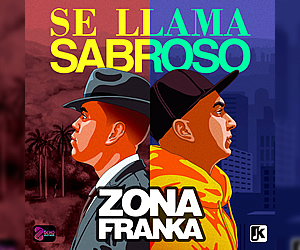 SpanishEnglishPerspectiva -(Independent) - Released March 2018
CD Review: Perspectiva by Marcos Morales (Independent) Released March 2018
Review by Bill Tilford, all rights reserved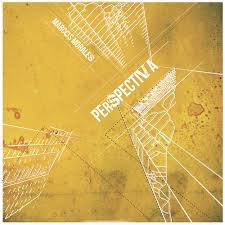 Marcos Morales is a rising young drummer, bandleader and composer/arranger whose quintet, the Marcos Morales Quintet, was awarded 1st Prize in the Small Format category of JoJazz in 2017. Marcos himself was awarded second place in the "Older" (age 21-30) Soloists category. He has already been performing with several other projects in addition to his own. Perspectiva, an independent production and release, is his debut album.

The tree of Cuban Jazz is sprouting several different branches, and this album represents many of them quite well. Although Marcos is a virtuosic drummer, it is the complexity of the compositions and arrangements that make this album distinctive. Those who truly need a percussion explosion can find their satisfaction in Una noche en El Italo, but there is a liberal use of odd meters, complex changes within compositions, bits of Blues and NuJazz, touches of avant garde (not true Free Jazz, but as close as you will hear in Cuba right now), and in Viaducto perhaps what foreigners would stereotipically consider Cuban Jazz.
Perspectiva is an auspicious debut by a very promising ensemble. It was released with little fanfare but con be found in the usual digital outlets including Spotify.
Songs (all composed by Marcos Morales except 7, by Roisel Suárez):

1. De vuelta a casa
2. Perspectiva
3. Realidad virtual
4. Una noche en el Italo
5. Paz interior
6. Metamorfosis
7. Viaducto
8. Resistiendo
Musical and Technical Credits for Perspectiva
| Role - Instrument | Name |
| --- | --- |
| Director, drums, compositions (except 7), arrangements | Marcos Morales |
| Piano | Levis Cejas except (7); Alejandro Falcón (7) |
| Electric Bass | Yadiel Noa |
| Tenor Sax | Rolando Benítez except (4); Miguel Sarduy (4) |
| Trumpet (2), (7) | Roisel A. Suárez |
| Clarinets | Jackeline Pancorbo |
| Electric Guitar (5) | Alberto Torres |
| Alto Sax (3) | Michel Herrera |
| General and Musical Production | Marcos Morales |
| Recording and Editing Engineer | Dany Marquez |
| Mix and Mastering Engineer | Daniel Legon |
| Studio | Estudio JG |
Bill Tilford - Saturday, 30 June 2018, 05:19 PM