New Stuff
[hide]
Photos of the Day
[hide]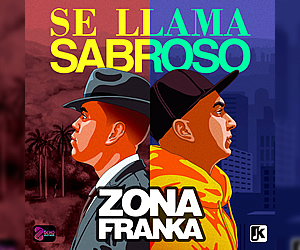 SpanishEnglishReflections - (Music Roots Records) - Released 2014
CD Review: Relfections by Chuchito Valdés (Music Roots Records 2014)
Review by Bill Tilford, All rights reserved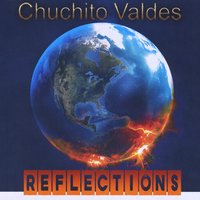 Although he has not yet received the same level of international recognition as his father Chucho, Chuchito Valdés has been steadily building an impressive discography of both solo and ensemble projects that frequently display unique musical personalities. This latest release, Reflections, is one of his most interesting works. All of the pieces are original compositions, and the quality of the songwriting is distinctive here not only for some of its forays into experimental Jazz (as in the second track, Estefano) but also for the expanded role that the rest of the ensemble plays in this recording (Frank Fontaine contributes some extensive - and stellar - tenor and soprano sax passages, and John Benítez makes a similar contribution on bass). One could even say that Reflections may represent a coming of age for him as a composer - some of the more contemplative songs such as Para Monica demonstrate that although he is still quite capable of the pyrotechnics that were a signature feature of his earlier career, he is now more able to make a powerful emotional statement even when not using these.

El Alkadur is not a cover of Caravan, but it does draw upon the basic structure of that song and restates it in new and more abstract (but exciting) ways. The type of structural difference between Frank Emilio's Gandinga, Mondongo y Sandunga and Monk's Evidence comes to mind. Povolotti Isi includes an Oriental motif. Glassfro, the emotional climax of the album, is an ecstatic and extremely sophisticated descarga. Bossa para Recordar is a slow, beautiful Bossa Nova.
Chuchito salutes Miles and Coltrane in his liner notes, which also mention that this was a live studio performance. There is no question that Reflections should be considered one of the most important new recordings in what this writer has called a Cuban Jazz Renaissance in other places, and the songs are structurally complex enough to make the distinction between "Jazz" and "Latin Jazz" nearly pointless.
Themes:

You're my Hope
Estefano
Para Monica
El Alkadur
In Memory of Nelson Mandela
Povolotty Isi
Bossa para Recordar
La Guarjira
Glassfrom
Bossa par Recordar (Bonus Track)
2374
Roster for Reflections
Role - Instrument
Name
Piano, Music Director
Chuchito Valdés
Bass
John Benítez
Rafael Monteagudo
Drums
Tenor & Soprano Sax
Frank Fontaine
Congas, Bongos & Percussion
Sebastian Nickoll
Producers
Marcel Castaneda & Kedric Dines
Executive Producers
MPC & Associates &
Park Street Productions LLC
Recording & Mix Engineer
Chris Sulit
Mastering Engineer
Chris Sulit & marcel Castaneda
Bill Tilford - Sunday, 08 June 2014, 08:13 PM