New Stuff
[hide]
Photos of the Day
[hide]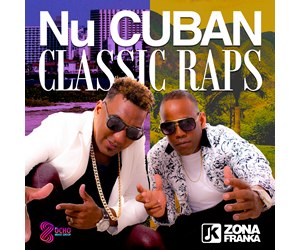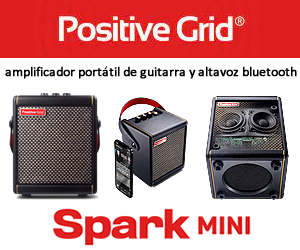 SpanishEnglishVivencias en clave cubana (featuring Coco Freeman)
CD Review: Vivencias en clave cubana (feat. Coco Freeman) - Kiki Valera
ORIGIN RECORDS - October 18, 2019
Catalog # Origin Records 82790 - UPC 805558279027
Review by Tom Ehrlich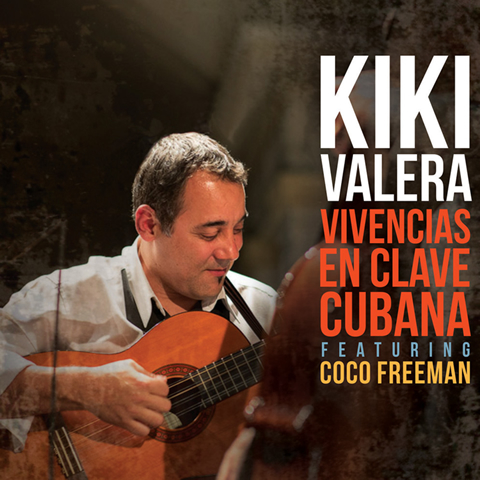 Kiki Valera, a member of a well known Cuban son family, Familia Valera Miranda, was born, raised, and attended conservatory in the eastern part of Cuba. He currently resides in Seattle, Washington, USA. He has just released his first recording as a leader, "Vivencias en clave cubana", an outstanding project with wonderful music, exquisite mastering, and great packaging.
Among the standout features of this project are Valera's skillfully arranged songs and superb cuatro solos along with the virtuosic singing and composing of ex-NG La Banda and Adalberto Alvarez y Su Son lead singer Coco Freeman, also from the eastern region of the island. Kiki built is own Cuban cuatro which has 4 pairs of strings and differs from the more common Cuban tres with 3 pairs of strings and the Puerto Rican cuatro with 5 pairs of strings.
Cubanophiles will appreciate the wide variety of traditional Cuban genres, including son, guaracha, bolero and trova.
--Tom Ehrlich. photographer TIMBA.com

Here is an authorized link to title track from the album and a "making of" on YouTube:
It is now avalilable on most digital platforms including:
SPOTIFY = https://open.spotify.com/album/4EQlXPXfJf7BAOpLe79dT0
AMAZON = https://www.amazon.com/Vivencias-Clave-Cubana-Kiki-Valera/dp/B07YMYR3K9/
Track List With Composers:
1. Mi son (Francisco José Freeman)
2. El caballo de Curingo (Francisco José Freeman & enrique Valera Alarcón)
3. El perro de Juan (Francisco José Freeman & enrique Valera Alarcón)
4. Ferecía (Francisco José Freeman)
5. Se quema la Chumbambá (Felix Miranda Valera)
6. Desenfreno (Francisco José Freeman)
7. Déjame al menos (Francisco José Freeman)
8. Homenaje a Panchita (Francisco José Freeman & enrique Valera Alarcón)
9. Para continuar (Francisco José Freeman)
10. El sinsonte (Francisco José Freeman & enrique Valera Alarcón)
11. Vivencias (Francisco José Freeman & enrique Valera Alarcón)
12. Berenjena y quimbombó (Francisco José Freeman & enrique Valera Alarcón)
13. Mi son (Radio Edit) (Francisco José Freeman)
Roster for VIVENCIAS EN CLAVE CUBANA
| Role - Instrument | Name |
| --- | --- |
| Director, Cuatro, Guitar, Claves, Maracas, Coros | Enrique "Kiki" Valera Alarcón |
| Lead Vocals | Francisco José "Coco" Freeman |
| Lead Vocals | Carlos Cascante (Track 2) |
| Trumpet | Alexis Baró |
| Bass | José J. Alayo |
| Bass, Coro | Yanill Nario (Tracks 2, 7, 9), (Tracks 2, 9) |
| Congas, Bongos | Pedro Vargas |
| Coros | Joshuah De Jesús |
| Coros | Steve Guasch |
| | |
| Producer | Naomi Bierman |
| Arrangements | Enrique "Kiki" Valera Alarcón |
| Recording Engineer | Enrique "Kiki" Valera Alarcón |
| Mixing | Kiki Valera & Michael Lazarus |
| Mastering | Michael Lazarus |
| Liner Notes | Bill Tilford |
| Cover Design & Layout | John Bishop |
| Art Consultation | Deborah A. Guasch |
| Photography | Alejandro Azcuy |
| Audiovisual | David Hernández |
| Website | www.KIKIVALERA.com |
Michael Lazarus - Sunday, 21 June 2020, 02:18 AM