Lo Nuevo
[hide]
Fotos Del Día
[hide]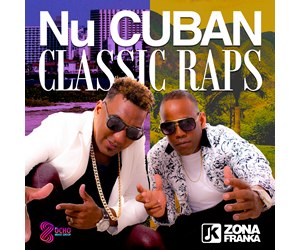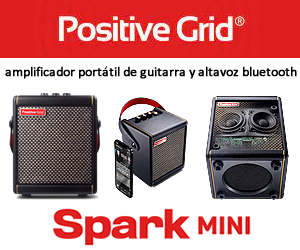 Michelle White - Feliciano Arango - Best Timba Bassist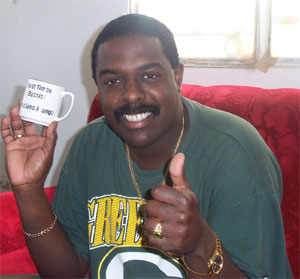 Feliciano Arango - Guanabacoa, 2005-01-05
Feliciano Arango was for many years bassist in NG La Banda. Kevin has described his playing in the following terms: He's one of the few rhythm section players on any instrument who can combine dazzling virtuosic solo technique with the funky, soulful and always tasteful groove playing that makes the difference between a good and a truly great pop track.
After participating in many solo projects, Arango finally left NG La Banda to form a group with his brother Eugenio and sister Cristina: Grupo Hermanos Arango. In 2001 they recorded their first CD, Oro Negro. It is a work of Afro-Cuban Jazz. In the group Eugenio plays much of the percussion and sings lead and coros. Cristina plays claves and sings coro and Feliciano plays bass of course.
How does Afro-cuban jazz differ from Latin jazz? Well in this case the bass, piano and horns are playing Latin Jazz while the rhythm section also features batá and the vocals are folkloric - rumba, songs for various orishas and Abakua. Just take a look at the track listing.
Canto a Oshún No. 1
Abakua en 7x4
Canto a Yemayá
Asojano
Canto a Agayu
Fiesta negra (Toque de palo)
Canto a Obba
Los infortunados (Rumba)
Canto a Oshún No. 2
So we had the pleasure of listening to the CD with Arango and his hermanos and watching him play air-bass and air-piano while talking a bit about Timba. I didn't have my video camera with me, and, as I'm sure many of you have noticed by now, my Spanish isn't that great, but there were a couple of things that Arango said that stuck with me. One of them was "Timba es la liberación de los músicos". I like the sound of that and will have to ask him to elaborate sometime when I have a recording device. He also talked about how there are many very talented young musician graduating from the schools these days, but that some of them lack a foundation in Afro-Cuban music. Arango feels that an understanding of rumba and other Afro-Cuban music is essential for musicians to really be able to create Timba.
Hermanos Arango will be recording a new Afro-Cuban Jazz CD later this year. We'll let you know when it's available. For now you can click on the links above to listen to some sound bytes from a few of the songs of their first CD and enjoy the Best Timba Bassist.
martes, 22 marzo 2011, 07:32 pm