Sin Clave No Hay Na
lunes, 24 julio 2017, 10:55 am
BOHEMIA: A NEW TIEMPO LIBRE PROJECT
ALSO: SEPTETO SANTIAGUERO ON TOUR IN THE US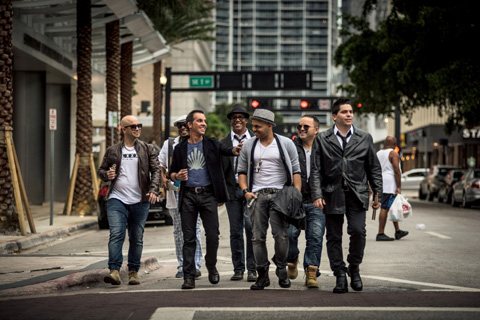 photo courtesy Tiempo Libre

Jorge Gómez, líder de Tiempo Libre, habla del nuevo proyecto en español aquí
Tiempo Libre has never been afraid to take risks, whether fusing Bach with Cuban Music, working with symphonies, mixing in other genres of popular music with Timba and projects with Joshua Bell and James Galway. They have paid a price of sorts for that path - rather than being the darlings of the less expensive dance halls, they have sometimes had to settle for the likes of the Tonight Show, Live From Lincoln Center, several prestige festivals and three GRAMMY nominations. They have still been a perfectly danceable música popular bailable band throughout, just maybe a little too uptown at tmes for some of the most hard core Timba purists (which has never stopped open-minded listeners like yours truly from getting into them or most of the dancers either).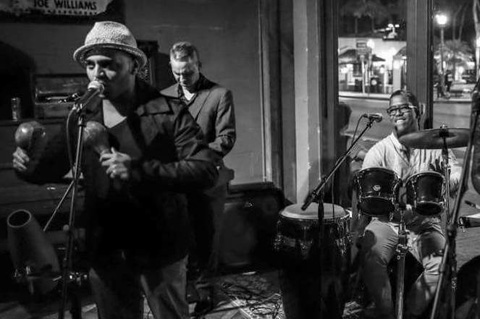 photo courtesy Tiempo Libre
Now comes a new Tiempo Libre project, Bohemia, a quartet that interprets more traditional material from the Cuban songbook. This isn't the first time that timberos have gone to the traditional songbook- former vanvanero Mayito Rivera for example has delved deep into Rumba and Son. Tiempo Libre itself had its US road debut in Chicago, so it is fitting that Bohemia's road debuts are on Tuesday, August 1 in Minneapolis (Dakota) and Wednesday, August 2 in Chicago (City Winery). Those of you in those cities will be the first to hear this outside of Miami. Both of these are among the best venues in their cities for presenting this type of music (I can vouch from experience that the City WInery also has excellent food and drink).

Jorge Gómez tells us about the new project in English here

Basically, there will be two Tiempo Libre groups now -the Tiempo Libre that we've known for years, and the Bohemia project. You can get a taste of the Bohemia project on their Facebook page here.

For more information (and tickets) for the Dakota performance, click here....
For more information (and tickets) for the City Winery performance, click here....

Both Tiempo Libre's Bohemia project and the full Tiempo Libre ensemble will be on tour in the weeks to come. You can see their schedule here.......
---
Septeto Santiaguero is on the road in the US with engagements in multiple cities in support of their latest album Raiz (you can read a review here), which was nominated in the Raíces Soneras y Campesinas category in Cubadisco 2017. (Septeto Santiaguero already has some recent Cubadisco and Latin GRAMMY® awards under its belt.)
As a Chicagoan, I wish to let my fellow Chicagoans know that Septeto Santiaguero will be performing here on Saturday, August 5 at Martyrs, 3855 N. Lincoln Avenue, Chicago, Illinois: This is being presented by HotHouse, and you can see more information here. I have seen them live in both Santiago and la Habana, and they pack a wallop - musically speaking, I actually prefer them live by themselves, as they will be here, to their many collaborations with more "famous" artists.
You can see an earlier version of the tour schedule here, but there have been some date changes, so be sure to verify before you go.