Archivo
Lo Nuevo
[hide]
Fotos Del Día
[hide]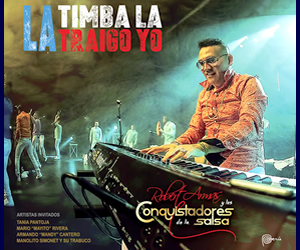 Sin Clave No Hay Na
jueves, 03 agosto 2017, 02:07 pm
EVENTS OF INTEREST IN CHICAGO AND POINTS EAST

Septeto Santiaguero comes to Chicago...
Septeto Santiaguero wlll be at Martyrs on Saturday, August 5 courtesy of HotHouse, which has been back in action recently. This group, which has won more than one Premio Cubadisco and the 2015 Latin GRAMMY® award, is one of the best of its type. I have heard them in both Santiago and Habana, and they put on a very rousing show. They have collaborated with a galaxy of stars, but I actually prefer them in concert by themselves as they will be here. Martyrs is a dance hall, so this will be fun. For more information and tickets, see the Hothouse event page.
They are touring in support of their newest album Raiz.
You can read a review in English here or en español aquí
---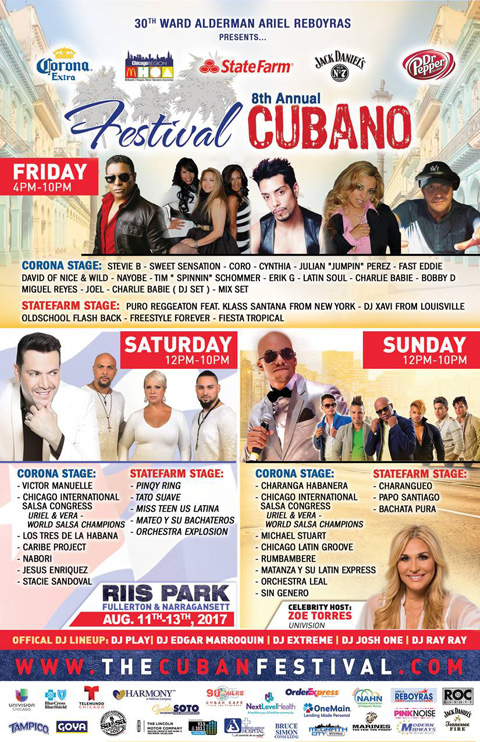 Charanga Habanera comes to Festival Cubano...
At this writing, it isn't completely clear whether this will be Charanga Habanera classic or Charanga Light, but some version of CH is coming to Festival Cubano at Riis Park on Sunday, August 13. Festival Cubano is a 3-day festival (August 11-13) that has now expanded to two stages, lots of food, games and other good things. They have always been quite good at showcasing Chicago's fine local talent but rather timid for some years about bringing groups based on the island. Whichever version of CH shows up, kudos to Festival Cubano for inviting a group like CH, especially in these newly-complicated times.
For more information, see the Festival Cubano website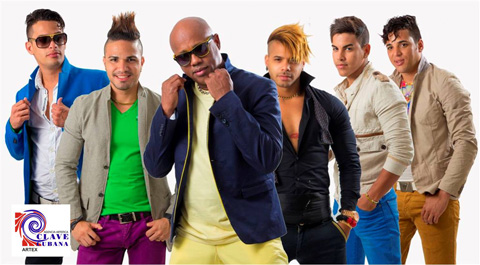 ---
Roberto Fonseca on TV...
For those of you with access to Chicago's public television station WTTW Prime, Roberto Fonseca's appearance on The Experience with Dedry Jones will be on the air every night August 3-6. This was recorded 3 blocks from my home, so naturally I was in the studio audience, and this is goooooood. The WTTW page is HERE
---
And over in Pittsburgh, Albertico Lescay visits the US, collaborates with the Afro Yaqui Music Collective....
What's that, you say? Well, for openers, Albertico Lescay is the leader of one of the most interesting NuJazz groups in Cuba that you haven't heard much about yet but will over the next year, Albertico Lescay y Formas. Here's a taste of Formas:


Now let's add the Afro Yaqui Music Collective to the mix. (I know you're going to ask, so yes, Gizelzanath Rodriguez, the band's co-leader and an operatic soprano, is of Yaqui descent.) This is a group that explores indigenous music and fuses it with Jazz, Funk and Soul. Here's a taste of what they do:


Put it all together, and what do you get? Well, if you are in Pittsburgh, you can find out on Saturday, August 5 at the James Street Gastropub and Speakeasy. Albertico (without Formas) is here to collaborate with the Afro Yaqui Music Collective. More informatiion about this event and tickets are available HERE. The other coleader of the Afro Yaqui Music Collective, Ben Barson, recently performed with Zule Guerra in Cuba. Albertico is also giving workshops, there will be more performances, and there will be a lot more to come about all this in the near future.
---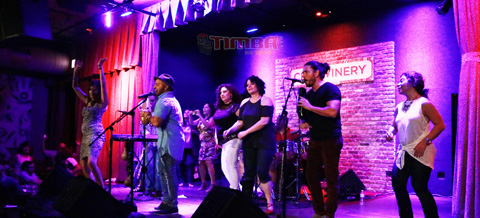 Last but not least for now, a photo gallery of Bohemia's performance at the City Winery in Chicago is available HERE.