Sin Clave No Hay Na
El Tren Cubano is Coming to Chicago
(...and so are a lot of other good things)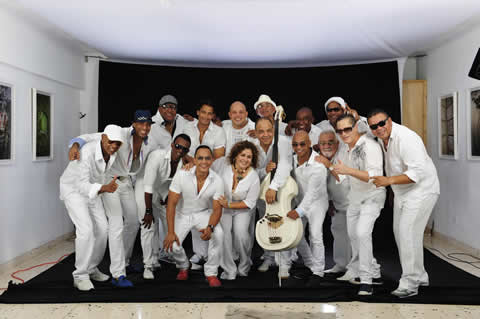 Por fin, a team of presenters has banded together to bring Los Van Van to Chicago! They are coming to Thalia Hall on Sunday, August 9 at 8PM. If you need me to tell you why this is a must-go, you must have stumbled onto the wrong website by accident. And yes, even with the loss of Juan Formell, they are still in a class all their own. For tickets and details, see the Thalia Hall website. Needless to say, there are other US cities on the itinerary, which we think we have here.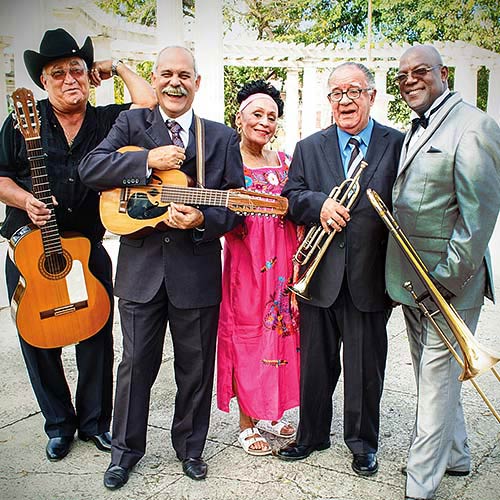 But hey, there's more! For you traditionalists, the Adios Tour for the Buena Vista Social Club is coming to Ravinia on Wednesday, August 12 at 8:30pm. Tickets and details at the Ravinia website. Supposedly this is their last trip out, but then I was at Flaco Jimenez Jr's "retirement concert" in Denton, Texas about a decade ago, and the last time I checked he was still playing. These things happen when you are dedicated to your art. But why take a chance, eh?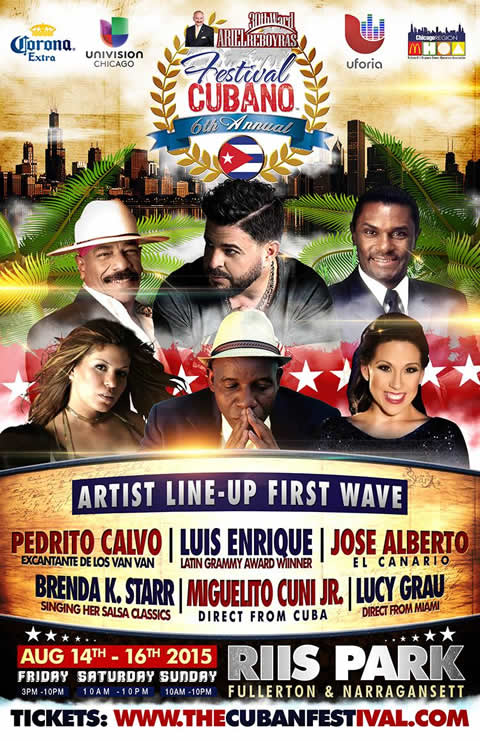 Tell you what, just take the whole week off. Festival Cubano is happening Friday-Sunday, August 14-16, and that lineup includes Pedrito Calvo, Miguelito Cuni Jr. and many others. Even the non-Cuban artists like Jose Alberto "El Canario" and Luis Enrique have for the most part been working with Cuban artists recently. Full details at the Festival Cubano website.
But Bill, what about RIGHT NOW, you ask? Got you covered. This Friday and Saturday, the Chicago Latin Jazz Festival in Humboldt Park is happening. Complete details are at the Jazz Institute of Chicago's website. I'll let Mr. Papo Vazquez explain why you should attend:



Next case.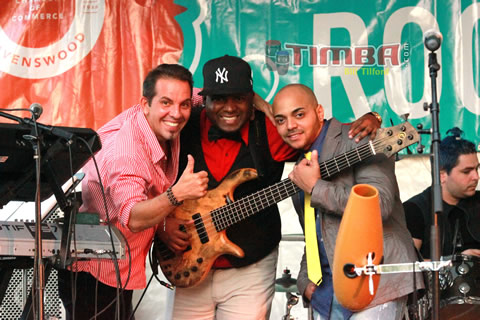 Before you go, check out the photo gallery and interview with Jorge Gomez of Tiempo Libre, which was just here. They tore up the block, and I think they made it to Madrid before they could be arrested for it....