Timbera Mayor
JG - Que no me controlen
Album Review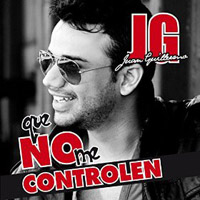 Juan Guillermo "JG" is on a roll. In addition to being everywhere on the radio and in video in successful collaborations such as "Hello Baby" by Cándido Fabré with Larizta Bacallao and "Subasta de amor" with Osvaldo Montero, his second album was nominated in Cubadisco 2015 for Best Popular Dance Album by a New Group.

With "Que no me controlen" JG has established his own sound. It is youthful, positive, fun and above all very danceable. Guest artists include Kelvis Ochoa, La Charanga Habanera and Los Extraterrestres. It has a wide appeal with a mix of timba, timba romantica, tropical fusion and timbaton. I highly recommend it for dancers and DJs. Put this on at parties and watch the dance floor fill up! Click here to read the review .

Dale clic aquí para leer la reseña en español.
JG said the band will begin recording their third CD titled "Sí, soy yo" in December. For now I leave you with the 2014 Lucas Award-winning video "Que no que no".