Archivo
New Stuff
[hide]
Photos of the Day
[hide]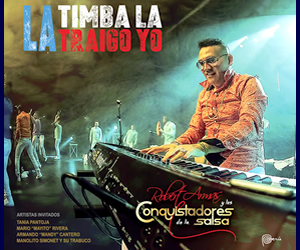 Sin Clave No Hay Na
JOJAZZ & JAZZ PLAZA IN CUBA
ALSO: LATIN GRAMMY AWARDS HONOR PABLO MILANÉS
JOJAZZ & JAZZ PLAZA EN CUBA
PREMIOS LATIN GRAMMY HONRAN A PABLO MILANÉS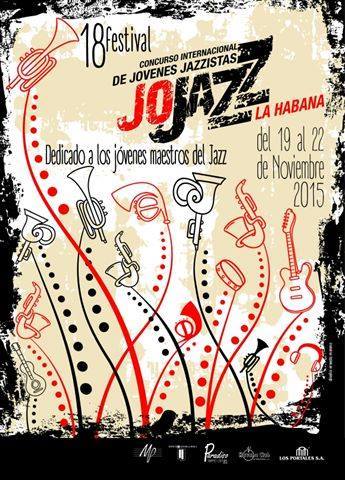 ENGLISH: From November 19-22, JoJazz 2015,, the 18th International Competition of Young Jazzistas, will take place in La Habana, Cuba. This event is a combination of competitions and concerts with two age ranges: 16-20 and 21-30, and for many years it has proven to be a critical moment in the emergence of some of Cuba's best young Jazz tallent.. Joaquín Betancourt Jackman, a key figure in JoJazz, always assembles a special Jazz band which has made some interesting recordings in previous years. You can read a lot more about JoJazz at the Decubajazz website.
ESPAÑOL: Del 19-22 noviembre, JoJazz 2015, el 18 Concurso Internacional de Jóvenes Jazzistas, se llevará a cabo en La Habana, Cuba. Este evento es una combinación de competencias y conciertos con dos rangos de edad: 16-20 y 21-30, y durante muchos años ha demostrado ser un momento crítico en la aparición de algunos de los mejores talentos jovenes del Jazz en Cuba. Joaquín Betancourt Jackman, una figura clave en JoJazz, siempre monta una banda especial de Jazz que ha hecho algunas grabaciones interesantes en años anteriores. Pueden leer mucho más sobre JoJazz en el sitio web Decubajazz.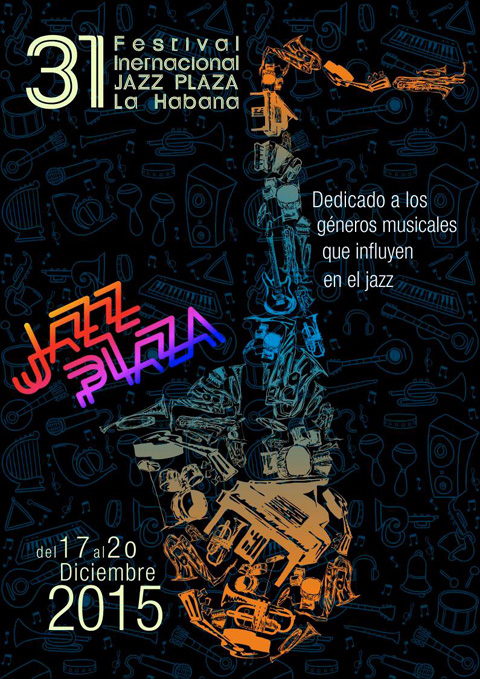 ENGLISH: Jazz Plaza 2015, the 31st Edition of Havana's international Jazz Festival, will take place from December 17-20 in multiple venues in Havana. We'll have a lot more to say about this event, which includes classes in the daytime along with multiple concerts every night, closer to the date. This year's theme is Genres that Influence Jazz, and in addition to an excellent roster of Jazz artists, there will be a few invited guests from other genres including ZZ Top and Kenny G. You can read a lot more about Jazz Plaza at the Decubajazz website.
ESPAÑOL: Jazz Plaza 2015, la 31a edición del Festival Internacional Jazz Plaza, se celebrará del 17 al 20 diciembre en múltiples sedes en La Habana. Vamos a tener mucho más que decir acerca de este evento, que incluye clases durante el día junto con múltiples conciertos cada noche, más cerca de la fecha. El tema de este año es Géneros musicales que influyen en el Jazz, y además de una excelente lista de artistas de jazz, habrán unos invitados de otros géneros como ZZ Top y Kenny G. Pueden leer mucho más sobre Jazz Plaza en el sitio web Decubajazz.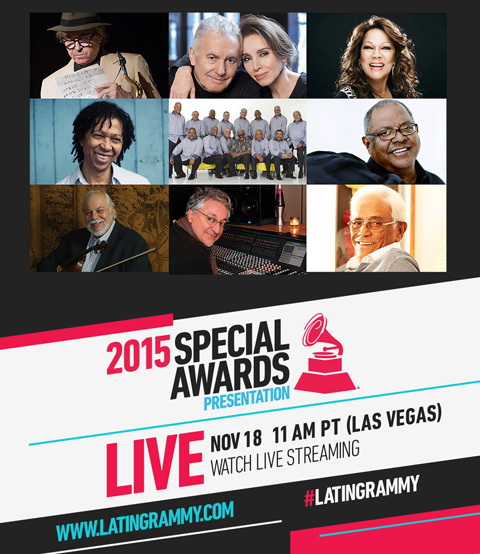 ENGLISH: We don't have the inside track on who will win at the Latin GRAMMY awards, which will be announced on November 19, but one thing will definitely happen: Pablo Milanés will be among the recipients of the Lifetime Achievement Award on November 18. One thing that many younger people don't know about Mr. Milanes is that in addition to his stellar solo career, he was also a member of the Grupo de Experimentación Sonora del ICAIC (GES), one of Cuba's most important progressive ensembles in its day. Congratulations to Mr. Milanés!
You can watch the presentation of the awards on Latingrammy.com; remember that most of the genres of greatest interest to many of us are NOT covered on the network television broadcast
ESPAÑOL: No tenemos "la pista interior" para quién va a ganar en los premios Latin GRAMMY, que se anunciarán el 19 de noviembre, pero una cosa sin duda va a pasar: Pablo Milanés será uno de los ganadores del Premio a la Excelencia Musical en noviembre 18. Uno cosa que muchos jóvenes no saben sobre el Sr. Milanés es que, además de su carrera como solista estelar, él era también un miembro del Grupo de Experimentación Sonora del ICAIC (GES), una de las más importantes agrupaciones progresistas de Cuba en su día. ¡Felicidades a Sr. Milanés!
Pueden ver la presentación de los premios en Latingrammy.com; recuerden que la mayoría de los géneros de mayor interés para muchos de nosotros NO están cubiertos en la teledifusión de red.