Archivo
New Stuff
[hide]
Photos of the Day
[hide]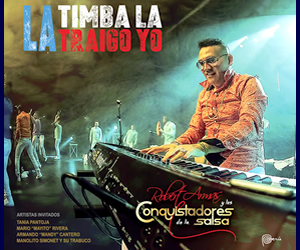 Sin Clave No Hay Na
JoJazz Takes Place Next Week
Also: New Videos by Yissy Garcia & Bandancha; Richie Kaye & Ernesto Vega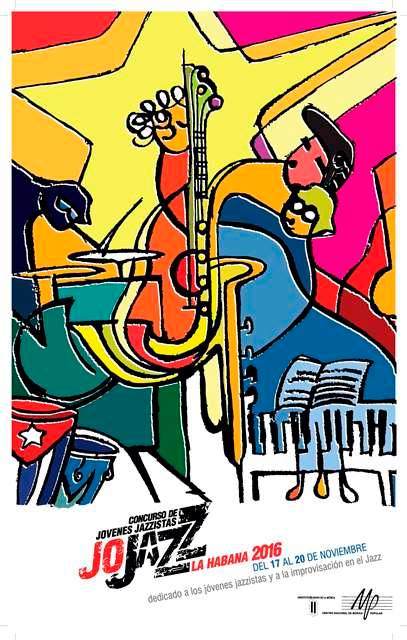 ENGLISH : The 19th Edition of JoJazz will take place between November 17-20 in Havana. Many of the excellent Jazz recordings reviewed on this website, especially those in the The Jazz Young Spirit series from Colibrí, are by winners of this competition, and if you attend a lot of concerts by young Cuban Jazz artists, you have probably seen several winners on stage. This competition is international and enrolls contestants almost up to the last minute. YOU CAN READ THE OFFICIAL CONVOCATION HERE.
The radio program From the Isle of Music will rebroadcast music from past winners of JoJazz and interviews with the founder, Alexis Vázquez , and the director of many of the large ensembles of young artists, Joaquín Betancourt , during the weeks of November 21 and 28. (Next week features Harold López-Nussa. ) This program airs Monday nights on shortwave on WBCQ The Planet, 7490 KHz at 8pm Eastern time (US) and Tuesdays at 1900 UTC on Channel 292, 6070 KHz (shortwave) from Rohrbach, Germany. Tunein.com carries a live stream of WBCQ The Planet.
We will share the highlights of JoJazz with you in December.
ESPAÑOL: Quizas aún más importante para el desarrollo de jóvenes jazzistas en Cuba es JoJazz, un concurso para los artistas entre 16-30 años de edad. La 19ª edición de JoJazz se llevará a cabo entre noviembre 17-20 en La Habana. Muchos de las excelentes grabaciones de Jazz reseñadas en este sitio web, especialmente los de la serie de Colibrí El joven espiritu de Jazz, son por los ganadores de este concurso, y si usted asiste a una gran cantidad de conciertos por los jóvenes jazzistas cubanos, es probable que haya visto varios ganadores en el escenario. Este concurso es internacional y se inscribe concursantes casi hasta el último minuto. EL TEXTO DE LA CONVOCATORIA ESTÁ DISPONIBLE AQUÍ.
El programa radial From the Isle of Music repetirá sus episodios con la música de ganadores anteriores de JoJazz y entrevistas con el fundador, Alexis Vázquez , y el director de muchos grandes ensembles de artistas jóvenes, Joaquín Betancourt , durante las semanas del 21 y 22 de noviembre (Próxima semana contará con Harold López-Nussa .). Este programa se transmite en onda corta lunes por la noche en WBCQ El Planeta, 7490 KHz a partir de las 8 pm hora del Este (Estados Unidos) y los martes a las 1900 UTC en el Channel 292, 6070 KHz (onda corta) desde Rohrbach, Alemania. Tunein.com lleva una transmisión en vivo (no en demanda) de WBCQ El Planeta.
Compartiremos lo más destacado con uds en diciembre.
---
Yissy Garcia , a past JoJazz award winner, recently released this new video: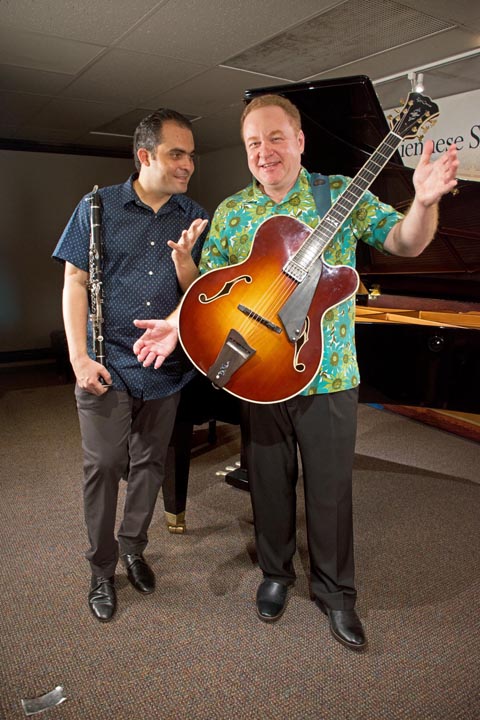 Another past JoJazz winner, Ernesto Vega , is currently in the studio doing videos with Richie Kaye , a singer/guitarist/songwriter who works in several genres. Richie was kind enough to share their first video with us for your enjoyment. You can read the bios of both Richie and Ernesto on Richie's website:
http://richiekaye.com/richie-kaye-and-ernesto-vega/





(photo Sam Kuslan)