Archivo
New Stuff
[hide]
Photos of the Day
[hide]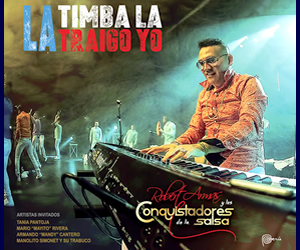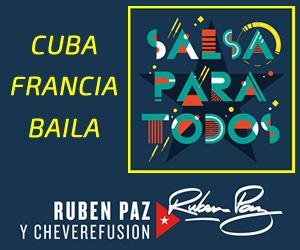 Sin Clave No Hay Na
Radio Interview in English With Ernán López-Nussa
Also: More CD Reviews
Entrevista radial en inglés con Ernán López-Nussa
También: más reseñas de CD
ENGLISH: On Tuesday, June 30th, The Afro Cuban Jazz Edition will run an interview in English of Ernán López-Nussa (seen here at the Cubadisco 2015 awards ceremony holding the latest of a growing collection of prizes) that Bill Tilford did with him last month in Havana. The program will also feature music from his latest album, Invencíon Lekszycki (you can read our review here), which won the Cubadisco for Jazz Cubano this year. The Afro Cuban Jazz Edition runs from 1400-1600 UTC (10am-Noon Eastern in the US) on WSLR, and you can stream it here or listen on-demand for two weeks following the show.
More CD Reviews: See the Reviews section for some new reviews of CDs.
ESPAÑOL: El martes, 30 de junio, The Afro Cuban Jazz Edition pondrá una entrevista en Inglés de Ernán López-Nussa (visto aquí en la premiación Cubadisco 2015 con su último premio en una creciente colección) que Bill Tilford hizo con él última mes en La Habana. El programa también contará con la música de su último disco, Invención Lekszycki (puede leer nuestra reseña aquí), que ganó el Cubadisco para Jazz Cubano este año.The Afro Cuban Jazz Edición se transmite desde 1400-1600 UTC (10am-mediodía hora del Este en los EE.UU.) en WSLR, y se puede sintonizar el programa aquí; también puede escucharlo en demanda durante las dos semanas después.
Mas reseñas de CD: Vea la sección Reseñas para más nuevas reseñas de CD.