Archivo
Lo Nuevo
[hide]
Fotos Del Día
[hide]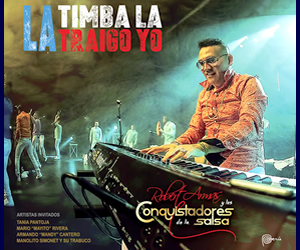 Sin Clave No Hay Na
martes, 03 enero 2017, 08:25 pm
RIP CARLOS AVERHOFF
ALSO: MORE SCENES FROM JOJAZZ 2016
ENGLISH: On December 22, 2016, we lost a giant of Cuban Jazz and Timba, saxophonist/flautist Carlos Averhoff. Born in Matanzas on December 6, 1947, and classically trained, he became part of Irakere and also performed with NG La Banda , Issac Delgado 's group and Emiliano Salvador among others. He spent his final years in Miami, where he was a Professor of Music at the Florida International University School of Music and Professor of Saxophone at Miami-Dade College. HIs legacy will live on not only in his recorded music but also in the music of his many students. Carlos Averhoff Jr. , his son, has also emerged as a saxophonist of distinction.
ESPAÑOL: El 22 de diciembre de 2016, perdimos a un gigante de Jazz cubano y Timba, el saxofonista / flautista Carlos Averhoff. Nacido en Matanzas el 6 de diciembre de 1947 y formado clásicamente, se unió con Irakere y también se presentó con NG La Banda , el grupo de Issac Delgado y Emiliano Salvador entre otros. Pasó sus últimos años en Miami, donde era Profesor de Música en la Escuela de Música de la Florida International University y Profesor de Saxofón en el Miami-Dade College. Su legado vivirá no sólo en su música grabada, sino también en la música de sus muchos estudiantes. Carlos Averhoff Jr. , su hijo, también ha emergido como un saxofonista de distinción.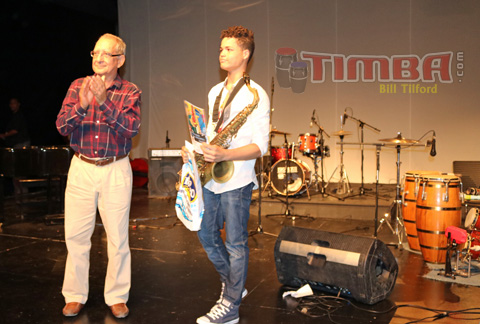 ENGLISH: Days 3 and 4 of JoJazz are now available here and here.
ESPAÑOL : Ahora están disponibles días 3 y 4 de JoJazz aquí y aquí.