Archivo
Lo Nuevo
[hide]
Fotos Del Día
[hide]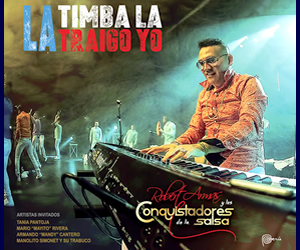 Timbera Mayor
domingo, 13 enero 2019, 10:15 pm
The Power of Cuban Music
Planning Album and European Tour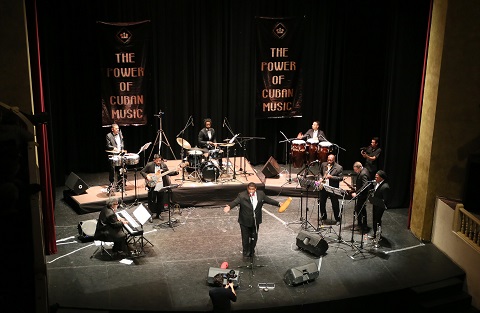 ENGLISH: The Power of Cuban Music is a project under the leadership of pianist Gabriel Hernandez featuring 9 virtuoso musicians (see below), graduates of the famed Cuban music academies, with a long international trajectory and participation in various festivals, veterans of groups such as the Afro-Cuban All Stars, Cubanismo, Omara Portuondo, Irakere, Issac Delgado, and Paulo F.G. The Power of Cuban Music project brings these musicians together with a repertoire of their own original Latin Jazz pieces as well as a journey through well-known Cuban music with updated contemporary arrangements that highlight the influence of Afro-Cuban rhythms in jazz.
The repertoire is includes danzón, cha-cha-cha, son, rumba, ballads, Latin jazz and timba. The compositions and arrangements are by Gabriel Hernandez and Alfred Thompson, with Jose Gil Piñera (Gilito) contributing some compositions also arranged by Hernandez and Thompson.
The Power of Cuban Music completed a very successful nine-concert tour of Mexico in the autumn of 2018 and have been invited back for 2019. Other plans for 2019 include a summer tour of Europe and an album for which they are currently selecting the songs. They will record in Havana and will include a number of special guest artist. Check out their EPK below for a taste of what you can expect.
For information about bookings for Europe 2019 contact Yaneicy Martinez.
ESPAÑOL: The Power of Cuban Music es un proyecto bajo la dirección del pianista Gabriel Hernández con 9 músicos virtuosos (ver más abajo), graduados de las famosas academias de música cubana, con una larga trayectoria internacional y participación en varios festivales, veteranos de grupos como Afro-Cuban All Stars, Cubanismo, Omara Portuondo, Irakere, Issac Delgado y Paulo FG. El proyecto The Power of Cuban Music reúne a estos músicos con un repertorio de sus propias piezas de jazz latino original, así como un recorrido a través de la música cubana con arreglos contemporáneos actualizados que resaltan la influencia de los ritmos afrocubanos en el jazz.
El repertorio incluye danzón, cha-cha-cha, son, rumba, baladas, jazz latino y timba. Las composiciones y los arreglos son de Gabriel Hernández y Alfred Thompson, con José Gil Piñera (Gilito) contribuyendo algunas composiciones también arregladas por Hernández y Thompson.
The Power of Cuban Music completó una exitosa gira de nueve conciertos por México en el otoño de 2018 y fue invitada a regresar en el 2019. Otros planes para 2019 incluyen una gira de verano por Europa y un álbum para el cual actualmente están seleccionando las canciones. La grabación será en La Habana e incluirán varios artistas invitados especiales. Echa un vistazo a su EPK a continuación para ver lo que puedes esperar.
Para información sobre reservas para Europa 2019 contacte a Yaneicy Martinez.
| | |
| --- | --- |
| Piano, arrangements and musical director | Gabriel Hernandez |
| Lead vocals | Jose Gil Piñera (Gilito) |
| Alto Sax and arrangements | Alfred Thompson |
| Tenor Sax | Jorge Brauet |
| Trumpet | Alex Guardiola |
| Bass | Cristobal Verdecia |
| Drums | Rey Nariño |
| Timbal | Antonio Portuondo (Pacha) |
| Congas | Reynier Limonta |
| Sound engineer | Oscar Joya |