New Stuff
[hide]
Photos of the Day
[hide]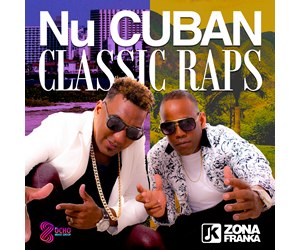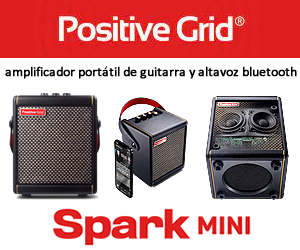 SpanishEnglishEntrevista - Iván "Melón" González -2001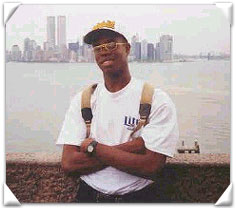 by Kevin Moore - February, 2001
Note: Look for a new series of books by Kevin Moore on Melón's piano style - due out in 2009.
Iván "Melón" González Lewis was a part of the Habana timba scene for two years before relocating to Madrid to play and record latin jazz with his brother in the Lewis Trio, but during that brief period he had a profound effect on the music of Issac Delgado, the art of Cuban piano-playing, and an entire generation of young Cuban musicians.
One can learn a great deal about timba by hanging out with teenage music students at the ENA in Habana, where aspiring timberos practice around the clock in hopes of making it into one of the major bands. To mention the name "Melón" in the presence of these young guys invariably results in a barrage of excited discussion. To those in the know, Melón is THE master of montuno-playing and while many are too young to have heard him live, all have precious copies of copies of live tapes of the legendary Issac Delgado band with its ecstatic piano breakdowns...Issac cries out "¡Melón!" and the bass and brass drop out, setting the stage for the exhilirating entrance of one of Melón's quirky, syncopated, daringly original, and unbelievably funky piano riffs. There is nothing in the world of music quite like a Melón montuno: original and offbeat like Thelonius Monk; funky like Richard Tee; introspective and contrapuntally-complex like J.S. Bach.
Melón played (and contributed arrangements) on three Issac Delgado CD's: "El Año Que Viene", "Rarities (Exclusivamente Para Cuba)" and "Otra Idea". The easiest path to experiencing the art of Melón is to fast-forward two or three minutes to the piano breakdowns of studio recordings like "No Me Mires a los Ojos", "La Vida Sin Esperanza" "Pa' Que Te Salves" "Por la Naturaleza" and "Deja Que Roberto Te Toque", but, like Issac himself, it's necessary to hear Melón "en vivo" to experience the full impact of his music.
TIMBA.COM finally caught up with Melón by email for this interview in February of 2001.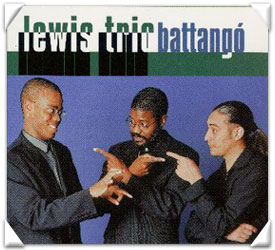 TIMBA.COM: Let's start with the present. In 2000, The Lewis Trio, featuring yourself, your brother Ricardo and legendary bassist Alaín Pérez, released an adventurous new CD entitled "Battangó" on the NubeNegra label. Tell us about the group and the recording.
MELÓN: The "Lewis Trio" was an idea that my brother Ricardo had a long time ago. I was still living in Cuba when he founded the group. At the beginning the trio was made up of violin, guitar and contrabass. When I arrived in Spain I joined the group and replaced the guitarist. Nowadays even though the group has kept the name of "Lewis Trio" we have incorporated the traps. Without a doubt the drums enrich the sound. We recorded the CD between December of 1999 and January 2000. This CD is special to us because it touches on emotional subjects. A couple of examples are the songs titled "Amanda" and "Notas de la Habana". The first one is dedicated to my brother's young daughter and the latter to our father. These two songs have received praise and acceptance by both the public and the critics.
TIMBA.COM: Does the Lewis Trio play often in Spain? Are there plans for a tour?
MELÓN: The Lewis Trio has toured Spain twice and done various TV programs, all of which have gone very well. Last October we performed at the Womex Festival in Berlin. and at the moment we're preparing a few presentations for the Spring-Summer season, including concerts in various cities in Spain, Germany, France, South Africa, and other countries.
TIMBA.COM: Tell us about your childhood. How old were you when you started piano? What schools did you go to? Did others in your family play music? How did you first realize that your were destined to become a musician?
MELÓN: I was eight years old when I began to play the piano in Pinar del Rio, the city where I was born. Later I continued my studies in the Escuela Nacional de Musica en La Habana. Our whole family is musically oriented. My father is a retired trumpet player who now teaches harmony, solfeo, and music theory. If I recall correctly, (and I have a bad memory!), I can say that I always knew that I was going to be a musician. Obviously I was very young, but even at 7 years old I would gather the chairs in the dining room and hang a cymbal from a trap set on a music stand and I would practice drums to Maynard Ferguson recordings. According to my father I was quite noisy and I loved playing the cymbal, but I did all this with a lot of rhythm. I remember that when he asked me if I wanted to study music, I replied "Yes" and when he asked what I wanted to play, I told him I wanted to play the drums. At the time I was too small and was not of age to study percussion so that is how I started playing the piano. I grew to like the piano and when I was old enough to switch to percussion I decided to stick with piano. There's a lot of commitment and connection to the music scene in my family. My sister's two children study trumpet and my brother's oldest son studies the violin and the piano.
TIMBA.COM: What songs, montunos, or groups first got you interested in playing salsa piano?
MELÓN: Since I was young I listened to a lot of music at home. During that time my father had a band and I would go with him to the concerts. I don't think I can remember any montuno in particular that really sparked my interest during that time. During my childhood there were two musicians who got me interested in this kind of music. One of them was Adalberto Alvarez who directed the Conjunto Son 14 at that time and the other was Oscar D'Leon. On Oscar D'Leon's recordings Oscar always announced the entrances for the piano solos for a guy that he called "Culebra" and whose name I never learned but whose style I liked. In the case of Adalberto, something else happened, I learned the arrangements of his songs like "A Bayamo en Coche", "De Madrugada", etc., and I loved the richness of his sound that at that time was completely new to me. Later on I would try to imitate that style on the piano but I think that I was too young and I don't think that I succeeded.
TIMBA.COM: Salsa has featured rhythmic, arpeggiated piano montunos for decades, but in the last few years, you and others have dramatically changed the concept of montuno-playing. When did you first realize that it would be possible to change the role of the piano in this way?
MELÓN: Like other things in life, I don't think there was a particular moment when everything changed. I was aware from the beginning that the music that Isaac was playing was good Cuban music but not well-suited to the piano styles that were being played at that time. That's why I found it necessary to change the style. In that respect I think that I have something important to say. Although it is true that that my piano playing style is different from the style that is used in salsa music, I think that my time playing with Isaac was a continuation of the work of great musicians like Giraldo Piloto, who is an incredible musician and composer, and Antonio "Tony" Perez, an excellent piano player and a personal friend, whom I guess we all know.
TIMBA.COM: In the past, pianists always played the same rhythm with each hand, but in your montunos, the two hands frequently play completely different parts. How did this new style develop?
MELÓN: This way of playing isn't as complicated as it may seem. In this approach the right hand plays a melody, and the left hand doubles the melodies but also can fill up the spaces where there is no melody with notes from the chords. In practice it's very simple. You can also create variations to prevent the tumbao from becoming boring or monotonous.
TIMBA.COM: Looking back over the last 20 years of Cuban music, who do you consider the most important pianists, other than yourself, in the development of the modern style of montuno-playing, and who are your personal timba pianists, as a listener?
MELÓN: Overthe last 20 years, there have been a huge number of pianists who have made an impact in different ways to the development of new ways to play the montuno. I think that each and everyone of us has made a contribution to the new Cuban music, some on a larger scale and some in a smaller scale. Two names that stand out for me, pianists who have spent their careers with two groups without a doubt have revolutionized the Cuban dance music. I am speaking of Cesar "Pupi" Pedroso from Los Van Van and Peruchín [Rodolfo Argudín Justis] from N.G. La Banda. One of my favorite piano players, aside from his being my good friend, is Tony Pérez.
TIMBA.COM: How did you come up with these montunos? Did you work them out in rehearsal, or alone while practicing? What first made you realize that a piano montuno could be a strikingly original composition rather than just a rhythmic formula applied to a chord progression?
MELÓN: Some time would pass between rehearsal of a number until we picked the final montuno, but during that time we would try different ways even if the main idea was established at the beginning. I don't remember writing a montuno. The fact that during a dance number we have a section during which the piano is playing by itself made me think that this was a good opportunity for the public to realize that there are many interesting elements within salsa or timba music . I am glad that it worked because it is a relationship that one establishes with people: You offer the public good dance music and at the same time, the public rewards you with acknowledgement for the work that you do as a musician, and not only the lead singers. Sometimes it would happen that people would dance more and would end up enjoying the montuno than the rest of the song. This phenomenon encourages a musician to always look for new harmonies and new ways to write a tumbao that is danceable and also innovative and interesting.
TIMBA.COM: Did you play in any other timba bands prior to Issac Delgado's group?
MELÓN: I began playing this music when I was 17 years old in a group called "Gente Latina". Later I played for a long time with the group that plays in the Parisién Cabaret at the Hotel Nacional in Havana. Without a doubt this was one of the most formative experiences I had in the genre. Later I worked with a group called "Algo Nuevo" where I met good friends and musicians, until I finally met Isaac.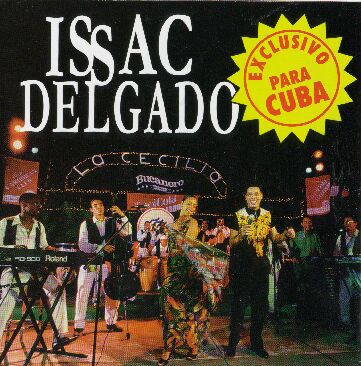 TIMBA.COM: How did you get the job playing with Issac?
MELÓN: One of my best friends and one of the best sax players and musicians that I know is Roman Filiu. Back then he worked with Isaac and he called me to tell me that they needed a piano player because Tony [Pérez] was no longer with them. Filiu has talked with Isaac about me since Filiu and I had studied together. The next day we went to the rehearsal, I met Isaac and the rest is, as they say, history.
TIMBA.COM: How long had you played with Issac when Alaín Pérez joined, and what impact did he have on the group?
MELÓN: I was playing with Isaac's group for about 6 months when Alain joined. His influence in the group was very positive from the beginning. When he came in, he had never played baby-bass and he learned in 10 days. While we worked together and in the passing of time, we realized that Alain was and is a great musician. He demonstrated his abilities in several arrangements that he made for Isaac and in his bass playing style.
TIMBA.COM: Many people consider the 1997 Issac Delgado group to be the best timba band ever assembled. We've been blown away by the energy level of live recordings we've heard from "El Palacio de la Salsa". What was it like playing in this group? Do you have any interesting highlights or anecdotes?
MELÓN: It was precisely during that year that the group reached a very high level of musicianship. I think that it was a very important year for the group. We were on the verge of doing our first US tour and without a doubt this was a very important step and we were rehearsing quite diligently. As far as I know, there are a lot of people who think the group was at a high point during that time but time has passed and I know there are very good musicians working with Isaac. In terms of experiences, there were many, but the most important one for me was to realize that it doesn't matter what kind of music you are making when your ideas are geared towards one goal: to always make or try to make good music, without regard to the genre.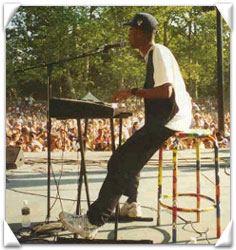 TIMBA.COM: Musicians in New York City are still talking about the Issac group's famous Central Park concert. What recollections do you have of that tour and that concert?
MELÓN: In my case, that tour in particular was an important threshhold to cross because I had the chance to meet people with whom I have made some important musical plans. I also had the chance to see some good friends I hadn't seen for a long time and I could take a closer look at how the music world works in the US. it was without a doubt a very enriching experience. That concert in Central Park was a big challenge given the fact that it was the first Salsa band from Cuba that was playing in the United States. There were high expectations from the public and from the musicians and as we had expected there was a large turn out that day, not only people who came but other musicians as well. Fortunately, even nowadays almost 4 years from the time that concert took place, there are musicians who still remember that concert.
TIMBA.COM: You also contributed several brilliant arrangements to the Issac Delgado group: Luz Viajera, Se Te Fue La Mano and Pa' Que Te Salves, among others. How do you approach arranging and composing?
MELÓN: My Salsa arrangements are no more than an attempt to adapt the sonority of the big-band to a smaller format. Harmony is very important to me. I take the harmony from Jazz and later I combine these two elements-- --sound and harmonization--with the rhythmic richness of the Cuban music. It is clear that there are many more factors that influence the arranging style that a musician uses but basically these aspects are the ones that I worry about the most when I write arrangements. Later I make sure that the singer is going to feel comfortable with the arrangement and above all that he or she understands it. If this happens you can get the most out of the song.
TIMBA.COM: We've always been fascinated by an unrecorded song, "La Temática", with which the Issac group opened many concerts. The song features an amazing piano montuno. What's the story of this arrangement and in particular, of that montuno?
MELÓN: I have to be honest with you. I don't remember when the song appeared. As you know this was the opening song, which means that we always played it. This does not happen with the rest of the songs because maybe you play one or two songs that you don't play in the next show. Also, this song was only a montuno with various different coros, the harmony is always the same. I remember that the montuno that was played on the piano was not there from the beginning. As I had told you before, the montunos that we played during that period all had a process through which they were created, and in the case of this number "La Temática," it's not an exception. It's one of my favorite montunos.
TIMBA.COM: Who gave you your apodo?
MELÓN: The person who gave it to me is named Mario Luis, I think he still lives in Cuba, he plays the violin and we studied together. He started calling me that when we started studying music. Why? I think you should ask him that!
TIMBA.COM: What are your plans for the future?
MELÓN: To make music...a lot of music!
Melón's myspace page - with multiple audio examples

Tuesday, 22 March 2011, 07:31 PM