Lo Nuevo
[hide]
Fotos Del Día
[hide]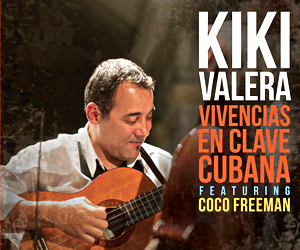 RUMBANKETE FEB11 SPONSORS
RUMBANKETE @ Yoshi's Oakland - Open Dance Floor - Thursday, February 11 2010
14-piece All Star contemporary Cuban music (Timba) orchestra from Los Angeles
shop online for CUBAVERA guayaberas, jackets, suits, pants & hats
Cubavera is a division of Perry Ellis International
In 1967, Cuban-born George Feldenkreis and his brother Isaac established Supreme International. They began by importing children's school uniforms from Japan into Puerto Rico, then focused on guayaberas, the four pocket embroidered tropical shirt that is one of the most authentic symbols of Latin culture. George expanded the business to Miami, where he became known as the "Guayabera King."
Building on the success of Perry Ellis International, George and Oscar Feldenkreis decided to capitalize on the growth, potential, and appeal of Latin culture by expanding into a full lifestyle brand, and in 2000 launched CUBAVERA. Since its inception the Cubavera brand has transformed the ideals, joy and "sabor" of Latin culture into apparel. Taking authentic fundamentals from the traditional guayabera, the brand couples innovative fabrics and design for a new twist on a traditional staple. The line has developed from its signature shirts into a collection offering a variety of suit separates, shirts, jackets, pants and shorts.
Many heartfelt thanks from TIMBA.com & Rumbankete to CUBAVERA for their financial support and men's wear. Participation from Cubavera as the presenting sponsor allows contemporary Cuban big band music to thrive and deliver its cultural contribution to the community at large.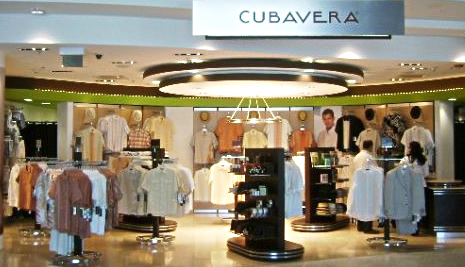 ---
shop online for salsa dresses, dancewear, dance shows & dance accessories
e.K. Clothing is a Los Angeles based store devoted exclusively to offering REASONABLY PRICED social dancewear. Because we specialize in Latin dancewear, our styles are very popular with Salsa, Tango and Ballroom dancers looking for social dance outfits or practice wear. However, the wearability and fit of our styles make e.K. Clothing even more practical when looking for night clubwear, party attire and cocktail dresses.
e.K. Clothing / Dancewear is an online shop devoted exclusively to offering the latest in latin dance apparel and clubwear. Many of the clothes in our store are Salsa & Mambo inspired styles however we also carry flower hair clips, asymmetrical skirts, flare pants, and halter dresses that are great for Ballroom, Swing, Tango, Jazz and Flamenco fashion.
TIMBA.com continues to collaborate with the great salsera and dancer Nicole, proud owner of e.K. Clothing. Nicole has produced excellent videos that showcase dance apparel. From Rumbankete & TIMBA.com a big thank you to e.K Clothing for supporting live music.
miércoles, 23 marzo 2011, 03:31 am