Lo Nuevo
[hide]
Fotos Del Día
[hide]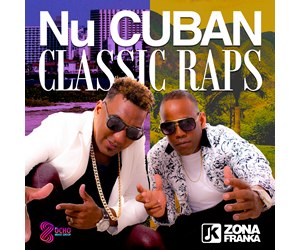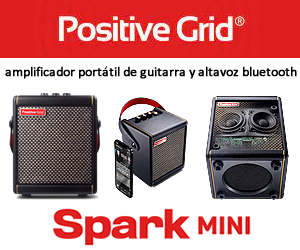 Músicos
Ariacne Trujillo (piano, vocal, direction) - Classically trained pianist, vocalist and composer from Cuba's top conservatory, Instituto Superior de Arte. She has performed with the famed Tropicana band in Havana Cuba, while holding the piano chair with National Philharmonic Orchestra of Havana and Matanzas.
Richei Leyva (bass) - The son of former Van Van violinist Geraldo Leyva, Richei studied at the Amadeo Roldan conservatory, and immigrated to the US after a successful musical career in Cuba. In the US he has performed and recorded with Fankie Negron, Raulin Rosendo and Cowboy Rumba.
Aryam Vázquez (congas) – The Cuban-born conguero is one of the most in-demand percussionists in the NYC area. He has performed/recorded with José Fajardo, Juan Pablo Torres, Arturo Sandoval, Paquito de Rivera, Giovanni Hidalgo and Dave Valentin and is a member of the Grammy-nominated, Mambo All-Stars.
Victor Garica-Herreros (drums-timbales) – A monster-percussionist, skilled in a wide array of instruments, Victor graduated in 2000 from the Berklee College of Music in Boston, MA. In his young career, he has performed/recorded with Marc Anthony Michael Stuart, Greg Osby, Pablo Mayor and Folklore Urbano.
Lino Fernandez (guiro) – The elder statesman of the group, Lino is a veteran percussionist from Matanzas, Cuba, and has performed with everybody in Cuba and in the US, including holding the timbal chair with the famed group, La Orquesta de Roberto Faz and minor percussion on several of Marc Anthony's albums.
Roland Satterwhite (violins) – Roland studied at the Aaron Copland School of Music, Queens College. The Cubanborn violinist is not only active the classical music idiom, but he has performed and recorded with La Tipica Novel, La Orquesta Broadway, Marc Anthony and The Queens Philharmonic.
Itai Kriss (flute, vocal) - Master Israeli flute player Itai is a first-call flautists in the NYC area. A graduate of the Tel Aviv School of the Arts and the prestigious Telma Yellin School of the Arts, he has recorded and performed with Omer Avital, Yosvanny Terry, Avishai Cohen, Grupo Latin Vibe and the Ray Santiago Band.
Jonathan Powel (trumpet) – A highly-acclaimed trumpet player and musician, Jonathan has been played and recordedg with world re-known musicians such as Sam Rivers, Q-Tip, Andy Milne, Kenny Werner, Dave Douglas, Gary Thomas, Lenny White, Reggie Workman, Just Blaze, Slick Rick and Snoop Dogg to name a few.
Raul Navarrette (trombone) – Raul is top-ranked trombonists and a graduate of the Queens College School of Music with advance degrees, Raul has played and recorded with John Santos, Wayne Gorbea, Raulin Rosendo, Celia Cruz, Carlos Caro, Fito Reynoso, Michael Stuart and Omar Sosa.
Alex Heitlinger (trombone) – A rising star and a powerful trombonist/composer, Alex holds a BM degree from the University of Colorado. He has performed and recorded with Chie Imaizumi, the Duke Ellington Orchestra, Wayne Gorbea, Luisito Rosario, Lisandro Arias, and New York Repertory Orchestra.
Eduardo "el Niño" Alvarez (vocals) – A graduate from Havana's Ignacio Cervante musical conservatory, El Niño performed in Cuba with ground-breaking timba groups, Expresion Sonera and Havana 19.
Lid Ferrera (vocals) – An emerging vocalist who has shared the stage and recorded with the top salsa bands in NYC, including his services as lead vocalist with the famed Cuban violinist, Alfredo de la Fe.
Alberto Rodriguez (vocals) – A rising musician, Alberto has been a busy vocal/minor percussionists in the NYC area, performing with La Bolá and Lisandro y Su Tratado.
martes, 22 marzo 2011, 07:31 pm