Calixto Oviedo Mulens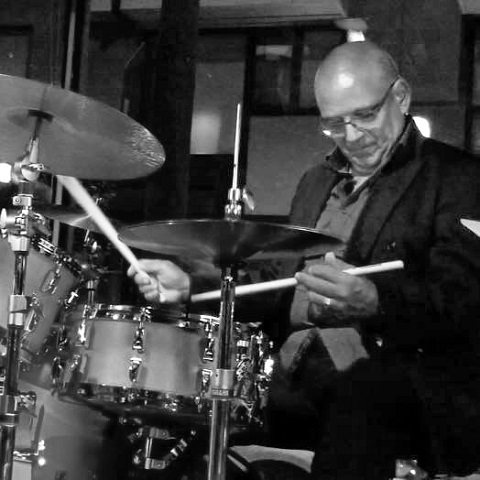 Calixto Oviedo's artists career spans 38 years. He was the drummer with NG La Banda during the period that produced many of their greatest recordings, including Santa Palabra, Échale Limón, and El Trágico. In the mid-90's, he relocated to Sweden, during which time he made an excellent Timba recording, "La Recompensa" with his son Yulién, and other key members of Charanga Habanera. He currently resides in Miami, Florida where you can catch him every Saturday at Globe Coral Gables.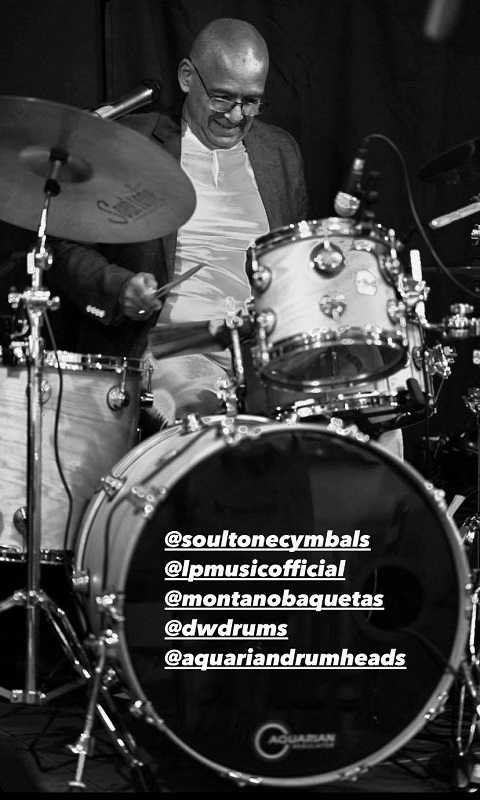 An Independent Musician, Calixto has worked in bands made up of Cuban Timba stars from various groups, such as pianist/arranger Iván Melón González and singer Mariano Pérez Mena. Some of the bands with which Calixto is currently working are:
Calixto Oviedo y Su Orquesta
Orquesta de Timba
Trio Entre Amigos
Cuban Jazz Train ( jazz latin)
Afro Cuban All Stars
He also recorded on the album "Tradiciones" by Afro-Peruvian Jazz Orchestra, that was nominated for a Grammy in 2020 for Best Latin Jazz Album. You can find it at the usual digital streaming sites and retailers.
The INTERVIEWS sections contains a lengthy interview with Calixto, conducted by Majela Serrano, and a shorter more percussionist-oriented interview with questions by Kevin Moore. At the moment, both are only available in Spanish, but English translations will be coming soon. We also have an article on "La Recompensa" in the DISCS sections, and a full discography of the many discs Calixto has recorded as a drummer/percussionist.
Biography of Calixto Oviedo
Calixto's biography and musical history are too great to be contained in a single page. A complete biography has been assembled by Kevin Moore for Calixto's instructional percussion books: in the series "Beyond Salsa Percussion: Volumes 2-4" .
"Master Cuban Drummer Calixto Oviedo thoroughly demonstrates traditional and contemporary Cuban rhythms on drum set and timbales from danzón to timba! Recorded, transcribed and produced by Kevin Moore, 'Beyond Salsa Percussion' is authentic and easy to understand – a must for every drummer."
"El genial baterista cubano, Calixto Oviedo, demuestra los ritmos cubanos tradicionales y contemporáneos en la batería y el timbal – desde el danzón tradicional a la timba de ahora. Transcripción, grabación, y producción por Kevin Moore, 'Beyond Salsa Percussion' es auténtico y fácil de comprender … un método para todo baterista!"
Walfredo de los Reyes, Sr.
Click here to read Calixto Oviedo's complete biography.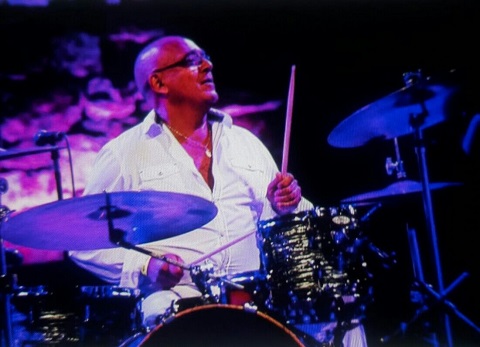 During his 38 years as a professional musician, he has had the opportunity to work and perform with a large number of internationally known musicians, such as:
Gonzalo Rubalcaba
Paquito D'Rivera
David Sanchez
Danilo Pérez
Arturo Sandoval
Luis Conte
Ray Barreto
Chucho Valdés
Giovanni Hidalgo
Willie Colón
Alfredo Rodriguez
Dave Valentin
Juan Pablo Torres
Emiliano Salvador
Chico Freeman
"Maracas" Valle
Tony Martinez
Tata Güines
José Luis "Changuito" Quintana
Miguel "Angá" Diaz
Festivals
Feria de Cali, Colombia
Montreaux Jazz Festival
Paleo Rock Festival
Carnaval in Panamá
Nice jazz Festival, France
Roskilde Festival
Festival de Salsa en Madrid, Spain
North Sea Jazz Festival, Netherlands
Antillansefeesten, Belgium
Festival de salsa en Barcelona, Spain
Umbria Jazz, Italy
Couleur Café, Belgium
Festival di San Remo, Italy
Riga Ritmi Festival, Latvia
Copenhagen Jazz Festival, Denmark
Nordischerklang, Germany
Gottingen Jazz Festival, Germany
Red Sea Jazz Festiva, Eilat - Israel
Imatra Big Band Festival, Finland
Umeå Jazz Festival, Sweden
Oslo World Music, Norway
Salsa Festival, Madrid - Spain
Feria del Pacifico, Peru
Frutas Tropicales, Helsinki - Finland
Molde Jazz Festival, Molde - Norway
Udine jazz -Italy 2009
A Sulle Bocce -Italy- 2009
Montreal Jazz Festival -Canada 2009.
Portland Jazz Festival -USA 2009.
Sun Festival -Singapore -2009.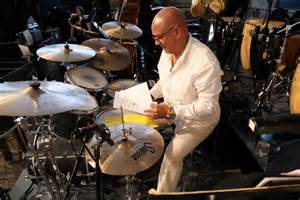 Michelle White - domingo, 30 julio 2023, 08:47 am