New Stuff
[hide]
Photos of the Day
[hide]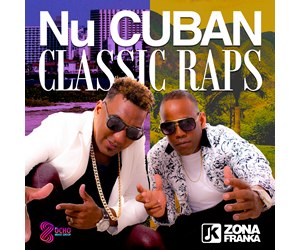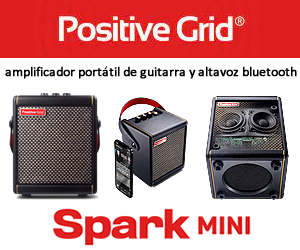 Contrabando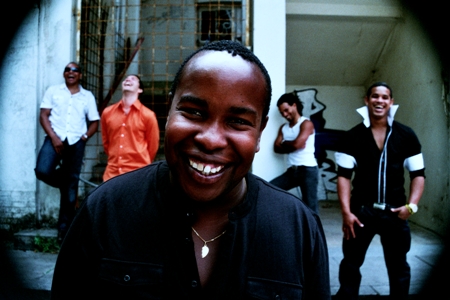 Contrabando was formed in 2005 by young Cuban musicians living in Belgium. Having worked together on other projects, they were looking for an opportunity to express their own musical ideas with a repertoire of original songs. The director of Contrabando is Andrés Fernández Ordoñez, known as "El Paísa" a talented trombonist, graduate of El ISA (Instituto Superior de Arte) and founding member of Pupy y Los Que Son Son.
Contrabando has performed steadily in Belgium, Holland and Luxembourg where they have developed a strong following, and have appeared on television and recorded the music for a commercial. They have also begun moving outside of the Benelux countries performing in Germany and at the Maré de Agosto Festival in Portugal.
Contrabando's music walks a line between salsa and timba with an occasional merengue or bachata, thrown in for good measure. The arrangements mix Cuban rhythms such as son and songo with other Caribbean rhythms to create a more Pan-Caribbean feel that will appeal to a wide spectrum of dancers. They released their first album, "En Mi Habana" in 2007 and followed with "Abriendo Caminos" in 2010.The music is unmistakably Cuban but only a few songs venture into the bomba sections that we associate with timba. Instead they use percussion effects (efectos) to provide the extra punch that elevates the songs and gives them a particularly Cuban flavor.
The musicians of Contrabando have had to face the transition from a world where being a musician is a respected profession to one where it's a hobby. To achieve a well-rehearsed and original repertoire under these conditions requires a singular dedication and plenty of sacrifice. With their new CD and their live performances Contrabando demonstrates that they are serious about giving Cuban music and dance fans a superb musical experience. There are no corners cut here. In concert the band is a tight unit with lead singers capable of performing son, timba or a romantic ballad. The enthusiasm and energy of all the members on stage is contagious and keeps the audience on their feet. I expect that as their new CD spreads among DJs, they will be touring more and more countries bringing their timba-son to appreciative fans.
Michelle White - Wednesday, 23 March 2011, 03:31 AM