Lo Nuevo
[hide]
Fotos Del Día
[hide]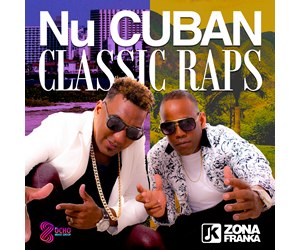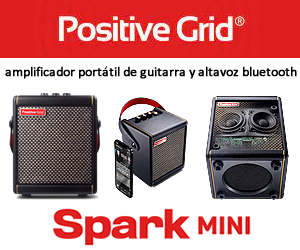 Pacific Mambo Orchestra
This 19-piece ensemble from San Francisco, led by pianist Christian Tumalan and trumpeter Steffen Kuehn, rejuvenates the Latin big band sounds of the 1940s through 1960s (the legendary mambo sounds of Machito and his Afro-Cubans, Tito Puente, and Tito Rodriguez), on this sizzling self-titled debut. Richly textured arrangements flow through this entire production with exquisite playing by California's ace musicians. With a repertoire of mostly original scores, the selections move with a frenetic mammoth pace, producing palpable sounds, rhythms, and beats, like only a true big band is capable of.
Click here for the 2013 Pacific Mambo Orchestra U.S.A. Tour Dates
Click here to see the Official 2013 Pacific Mambo Orchestra U.S.A. Tour Poster
Biography
PMO plays the music of Latin giants such as Machito, Tito Puente, Celia Cruz and many others and include those rich traditions with their own contemporary and original arrangements. Pacific Mambo Orchestra is currently the only Latin Big Band fully active on the West Coast. PMO's instrumentation consists of 4 Trumpets, 4 Trombones, 5 Saxophones, Piano, Bass, Timbales, Congas, Bongos and the female Lead singer Alexis Guillen.
About the co-leaders Christian Tumalan (piano) and Steffen Kuehn (trumpet)
Christian Tumalan was born in Celaya, Guanajuato, Mexico. In addition to his pianistic studies, he felt a powerful attraction to the art of composition. During a period of seven years, he studied classical piano at the "Escuela Superior de Musica" in Mexico City. Later, He turned his interests towards Jazz, a language field where he felt a deep compassion and freedom. He then further developed his skills in live performance, Jazz and Big Band arranging. Currently, Tumalan performs actively in the United States, where he has shared the stage with numerous professional musicians including John Santos, Giovani Hidalgo, Pete Escobedo, Los adolecentes Orchestra, Eddie Santiago, Tony Vega, Johnny Rivera, Johnny Polanco, Rub Blades, Tony Perez, Eddie Marshall, Chucho Valdez jr, Bill Watrous, Danny Lozada & La charanga Habanera, Louie Romero, Orestes Vilato, Benny Velarde, Ray de la Paz, Chino Espinoza, Poncho Sanchez Band among many other local and international artists.
Steffen Kuehn was born and raised in Germany and began playing the trumpet at the age of eight. Twenty years later he received his Bachelor of Music from the prestigious University of North Texas in 1993, majoring in Jazz Trumpet and Jazz Studies. Being interested in Straight Ahead Jazz, Smooth Jazz as well as in Latin Jazz and Salsa, Steffen scored big in 2002 with the CD release 'Now or Later" of his Jazz Nonet, that featured 2001 Grammy Nominee Tim Hagans. That year also marked the inception of his own record label 'stefrecords'. Fast forward to 2005: Having joined the Latin Jazz orchestra of legendary timbalero Louie Romero, the band recorded its first album 'Timbalero' and released it on 'stefrecords' in 2006 to rave reviews. He has shared music moments with Jazz greats such as: Tim Hagans, Brian Lynch, Claudio Roditi, The Temptations, Brian Culbertson, Jose Lugo Latin Orchestra, Issac Delgado, Marilyn McCoo, John Handy, Mark Levine, Chico Freeman, Tim Hagans, Ray Obiedo, Kenny Werner, Ray DeLa Paz, The 4 Tops, Ray Sepulveda, The Platters, Lydia Pense & Cold Blood, In Europe, he played as a sideman for: Dusko Gojkovich Big Band, Al Porcino Big Band, Conexion Latina and others.
- "One of the best current Latin Orchestras in the world"
www.salsa-trips.com, European Magazine, November 2001.
- Excellent production with great ideas for DJ's and dancers as well as satisfactory for music lovers of Salsa (with an eye to Latin Jazz). Italy, Magazine 2012.
- 5 Stars and says: 'Fat Big Band Sound with impressive Horn Sections that is rare these days. A great project and a convincing Debut CD!, Salsa, Berlin.
- One of the 2012 Top Ten Cd's. Latin Beat Magazine.
- PMO is Editor's pick on Descarga.com
- This CD is highly recommended by me and a great add to your Salsa/Latin Jazz collection. DJ Walter B Nice for NewGenSalsa.com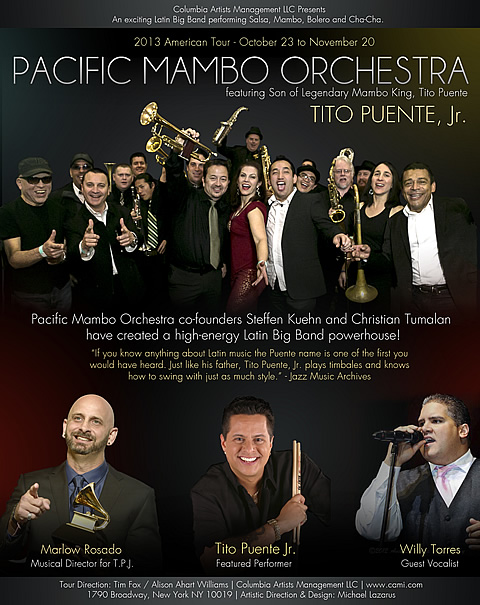 Official P.M.O. 2013 tour poster artwork by Vanessa Ayala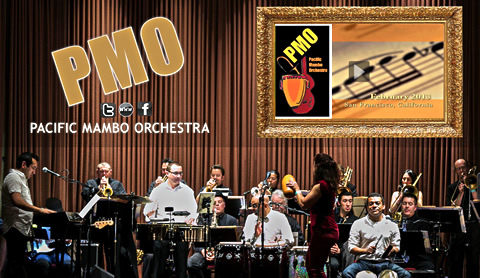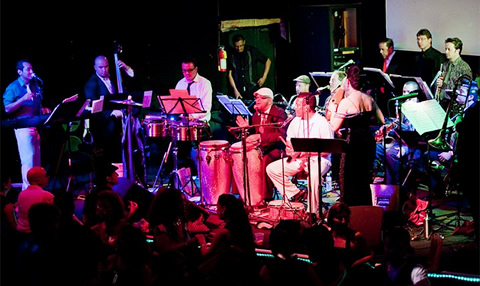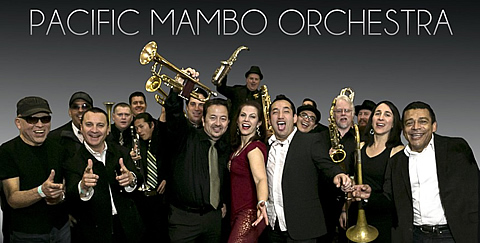 Michael Lazarus - viernes, 21 junio 2013, 05:03 am