Carlos del Pino - New York - March 4, 2008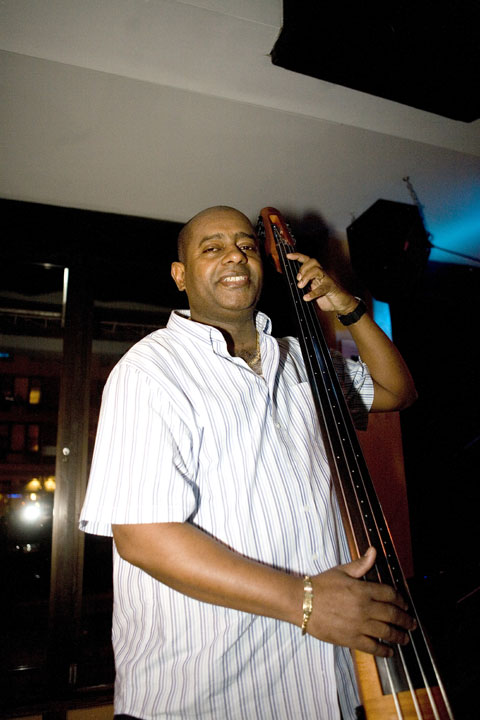 Interviewer and Photgrapher: Tom Ehrlich - Additional Questions: Kevin Moore
click here for the Carlos del Pino website
NOTE: The answer to each question is summarized briefly - click the CDP links to hear the complete answers in Carlos' own words. It's in English and Spanish with some translation.
timba.com: Where were you born?
CDP -- Camagüey. (discussion of the Terry family of Maravilla de Florida fame)
timba.com: When and why did you move to Havana?
CDP - At age 15. (discusses la ENA and his education).
timba.com: When did you join Opus 13?
CDP - 1978 - he was a founding member.
timba.com: When did you leave Opus 13?
CDP - 1990
timba.com: How did you come to the United States?
CDP - He was touring with a circus band and left in Costa Rica, where he spent two years, then 2 in Puerto Rico, before coming to Boston for 3 years. He's now been in NYC for 5 years. So he must have left Cuba in 1996.
Tuesday, 22 March 2011, 07:32 PM