Carlos del Pino - New York - March 4, 2008 - Carlos del Pino Interview, p. 2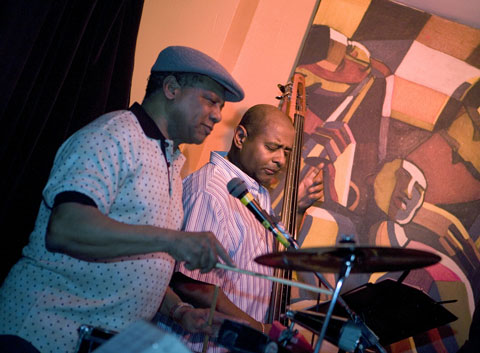 timba.com: Do you have the two vinyl LPs missing from timba.com's discography?
CDP - No. (we had to try!!)
timba.com: Are you still in contact with ex-Opus 13 bongosero Carlos Caro?
CDP - No.
timba.com: With what other groups did you play in Cuba?
CDP - After Opus 13, he played with the Radio & Television Orchestra.
timba.com: Could you talk about slap & pop bass-playing and why it's not used more in Cuba today? Do you know the bassist "Caimán" who recorded on the 1982 Revé album?
CDP - (long interesting answer)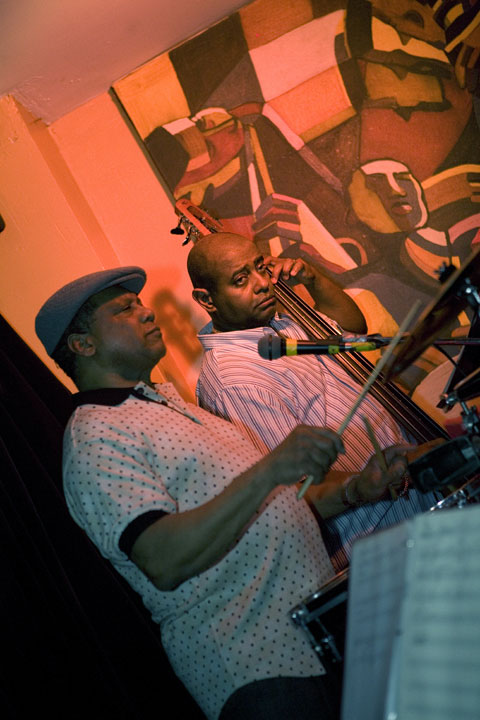 timba.com: Are you available for studio work here in the States?
CDP - Yes. He gives an annual concert in June and he can be contacted through his website. More interesting discussion about his career in Cuba follows.
CDP -- (conversation moves to Angá and his days with Opus 13 and the evolution of timba)
timba.com: With whom have you played and recorded in NY?
CDP - Chico Alvarez ... (this leads to an interesting discussion on bass playing).
CDP - (conversation moves to Alain Pérez)
CDP - (conversation moves to jazz bass)
CDP - (final comments)
sábado, 28 octubre 2023, 12:39 pm