Indice - Table of contents
New Stuff
[hide]
Photos of the Day
[hide]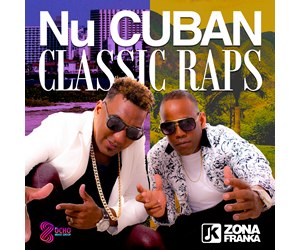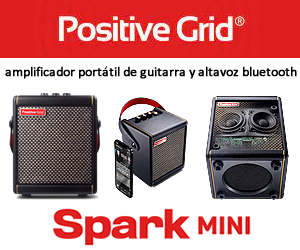 SpanishEnglishInterviews - Interview 08 December 2017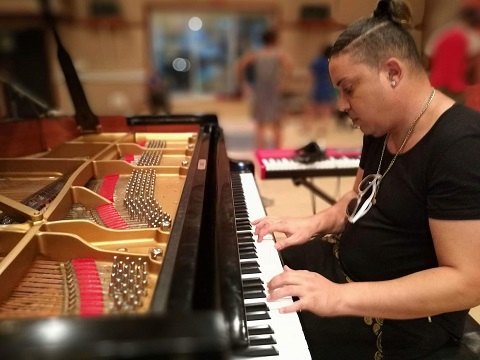 Tell us about your childhood. What was it like to grow up in a musical family? Have you always known that you wanted to be a pianist or did you have another dream, for example being a firefighter?
My childhood was totally musical. I come from a family where my father was a pianist and my brother was also, so in my house we breathed music. My whole childhood was spent next to a piano, although in my childhood I never liked that instrument. I hated it. What I loved was percussion (the drum). I asked my dad for the cooking pots and with two pieces of wood I would play on them.
From the time I was little I always liked music, but when I was growing up at the age of 3 or 4 years old I started to lean towards medicine, because my paternal grandparents were doctors. It excited me so much to the point that my dad came to think I wouldn't become a musician. As a child I didn't even know what I wanted to be. I was caught in the middle of two professions - between my dad who wanted me to be a musician and my grandparents who wanted me to be a doctor. At the age of 8 years I did the tests for the music school and that's where I realized that this was what I wanted to be in the future.
And now tell us about your musical education, the schools and important people in your development.
My first music school was Alejandro García Caturla where I went to study percussion, which, as I said before, was what I liked. My teacher at that time was the pianist Alexis Boss, a Havana Ensemble musician who at that time was a percussion teacher. He helped me a lot in my studies, also my brother and my dad whiom I have always admired for the great musicians they have been. I have always said that one day I will be the musician that my father was and the pianist that my brother is today. At the age of 15 I did the tests for the ENA as a percussionist, but I already had a bit more of the piano thing, because every time I was called to play in a group I was as a pianist. Since I decided to change my career, I have never played percussion again. After that decision it has only been the piano, which I hated before but now I love it. I don't see myself playing another instrument other than that one.
Apart from your family and school, what are your musical influences, both Cuban and foreign?
Since my student days I was always influenced by Cuban music and all the groups of that time, especially Los Van Van. Every time I listened to them I was amazed at that big sound and that songo rhythm that I love. As I got older I started opening a little more to other rhythms and genres. I love Brazilian music, jazz, ballads - all kinds of genres. I am one of those who thinks that there is no bad music, everything always teaches you something. I also like to be up-to-date with everything that happens in the world of music.
When did you write your first professional arrangement and for whom? Do you also compose lyrics?
When I finished my days as a student, my father advised me to start working with a traditional music band called Conjunto Casino instead of with a timba group. There I learned to interpret well on the piano all the Cuban genres such as bolero, guaracha, and cha-cha-chá. And it was also where I was first given the opportunity to write my first arrangement as a professional, because I had done them before but not professionally. I always liked creating melodies for all kinds of instruments. I feel good when I do it. Regarding composing, I've done it but I don't consider myself a composer. I'm very bad at writing lyrics. I like the melodic and orchestral part more.
Which artists have you worked with and in what role - pianist / arranger / musical director?
I have worked in groups such as Zum Zum de la Salsa and Habana City. In that group I was musical director and arranger. With Andy Gola and Colé Colé, with Michel Maza and su Tentanción, with Roberto Faz's group - here I had the honor of accompanying the singer Omara Portuondo in a concert. With Angel Bonne and his group, Bakuleye - here I was also musical director and arranger. I spent some time with my own band called Nachito jr y su Orquesta, with Noro and Primera Clase - also here as musical director and arranger. With Yasser Ramos and Nueve Milímetros also as musical director and arranger. I was away from the groups for a while because I wanted to learn other types of work, such as the piano bar, which in my opinion is one of the most difficult things I have done with my instrument, because I had to play many different genres, it could be a tango just as well as a bossa nova, a jazz, bolero - all kinds of genres and many that I didn't know. Currently I am also writing music with one of the singers of the salsa group Mercado Negro.
Recordings you've done?
In all the groups that I mentioned before I had the opportunity to record something with them, in some cases a complete CD and others as singles. I have also done jazz recordings, a genre that I like very much.
And I'm a little confused because I saw you in Stockholm with El Noro. Later, Yasser said that you started working with him but are you back with El Noro again? Or maybe you were just doing a job to help Yasser with his new songs?
After my last tour of Europe with the Noro I decided to leave that group. It's been almost 6 months since that, I was at home for a week, many people contacted me for work proposals and among those people was Yasser. We talk and we reach an agreement. He proposed me to take charge of his group as a pianist and musical director and since then we have worked together. We are preparing his second album which will be totally in charge of me as far as music is concerned.
How do you handle working with different artists and maintaining each one's own hallmark sound?
When an artist contacts me to do some work, the first thing I do is ask him what kind of musical genre he wants to do. I also rely on the musical career they have had and if they want to follow more or less the line of work that they had been doing before. Then they give me the song and that's when I start working. Depending on the answers they have given me to the questions I asked, I start to devise the structure of the arrangement and it is logical to put a bit of myself as well. I like the audience and the musicians to identify with what I do.
Always in all the arrangements I try to give my best so that they are satisfied with the work, but first of all I'm the one who has the last word. If I don't like a musical arrangement when I finish it, I don't turn it in. I change it completely until I find and achieve something that I like and that convinces me.
For you personally, what is the genre that most defines you, or do you not identify with a single genre?
I like music in general, I don't identify with a single genre. I listen to all kinds of music. You always learn something, and I'm in that position to learn. I like to stay current, becasue I think that's what this is about. In order to write a song, the first thing is that you have to be aware of is what is happening around you.
I was recently called to produce a CD of ballads and how could I do it if I had not listened to ballads? The same thing happens to me when I do jazz, traditional music, etc. Within the advice that my dad always gave me, one was to always listen and stay abreast of everything that is happening in the world with music, and that advice has helped me a lot. That's why I don't identify with just one genre.
How do you view the development of dance music now in Cuba?
In my modest opinion, it looks good. Now many new bands have started and they are eager to make music. The only thing I would say is that you have to work hard. They can't get too comfortable with what they have already done in the past, because if they do, they'll stay there. Life goes on. This is what happens with music, that's why I am proud of what Havana D'Primera, Maykel Blanco y Salsa Mayor, El Niño y La Verdad have done, El Noro when I was there and even Yasser who has been working hard, and that's how they maintian their popularity and acceptance among Cuban youth.
Thursday, 14 December 2017, 11:57 AM