New Stuff
[hide]
Photos of the Day
[hide]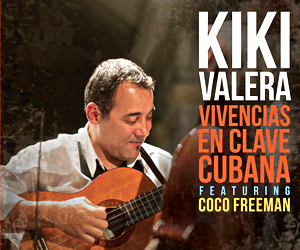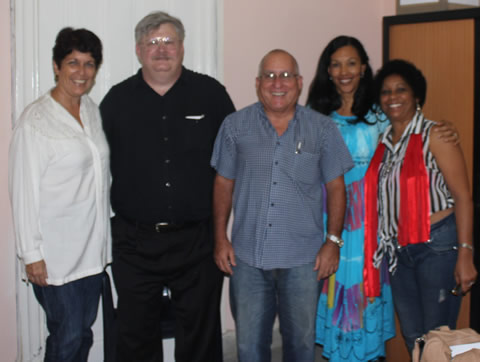 L-R: Marta Bonet, Colibrí; Bill Tilford; Mario Escalona Serrano, EGREM;
Gloria Ochoa Zabalegui, ICM; Dagma Francia Pérez, Bis Music
Bill, who is based in Chicago, fell in love with la música cubana during his early childhood, and his interests range from the beginning to now including nearly all of the genres. He contributes to multiple sections of the website including Sin Clave No Hay Na and has been developing a series of articles about the evolution of the recording industry in Cuba. He has presented at the CIDMUC symposium in Havana. He also dabbles in music from most of the rest of the globe, especially West Africa, Latin America, India, Pakistan and the Balkans. A lower brass musician and keyboardist by training, he has occasionally been seen and heard lurking behind various musical instruments in the past, but does not perform regularly today. He also writes liner notes and is involved in the production area (including as one of the Executive Producers of Conga Buena by the AC Jazz Project, which was released in 2013) and has unveiled his full first album as a Producer (he also wrote the liner notes), Pure Mezcla by Pablo Menéndez and Mezcla, which was released on Latin Pulse Music on February 15, 2015. Some of his other liner notes credits include Heritage by Angel d'Cuba, Expectativas by Manuel Valera, Escape (a Cubadisco winner) by Alberto Lescay and Formas, Bendita Guanabacoa (a Cubadisco nominee), and Vivencias en clave cubana by Kiki Valera.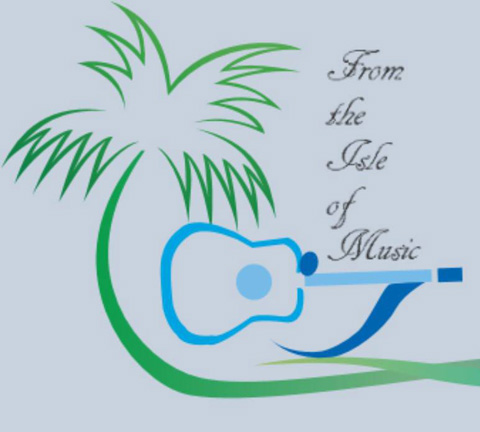 Since February 2016, he has been the producer and host of From the Isle of Music which has a global audience on three shortwave stations:
1. WBCQ The Planet, 7490 Khz from the US every Monday night from 8-9pm EST for the Americas. Also livestreams from wbcq.com but not available on demand.
2. Channel 292, 6070 Khz from Germany for Europe on Tuesdays 1900-2000 UTC and Saturdays 1200-1300 UTC. Sometimes audible in North Aftica and Middle East. No livestream.
3. Spaceline, Bulgaria, 9400 Khz for Eastern Europe but usually audible from London to Tokyo with some reception in Africa, the Middle East , Asia and Oceania, Sundays 1500-1600 UTC. No livestream.
Over 150 guests (musicians and other professionals in Cuba's music industry) have appeared on the program to date. Most but not all of the episodes are recorded in Cuba.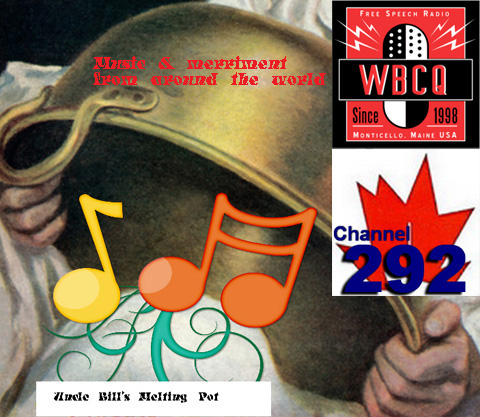 Bill has a second program on shortwave on WBCQ 7490, Uncle Bill's Melting Pot, which is a potpourri of World Music, Comedy, Folklorica and Novelty songs, Sundays 6pm-7pm EST and Channel 292, 6070 kHz, Tuesdays from 2000-2100 UTC.

Bill is an associate member of NARAS and LARAS and a member of virtual WOMEX, the Jazz Education Network, the Jazz Journalists Association and the Jazz Institute of Chicago.

He also gave a presentation about Cuban music and the United States at Cubadisco 2014 and about Cuban Music and the GRAMMY® awards at Cubadisco 2015. He occasionally contributes to other publications and has been a guest on other radio programs in the United States, Colombia and Cuba.

Bill also produces periodic special broadcasts on WBCQ.

The website for his production company, Tilford Productions LLC, is tilfordproductions.com