New Stuff
[hide]
Photos of the Day
[hide]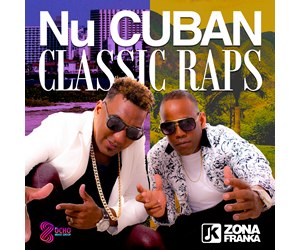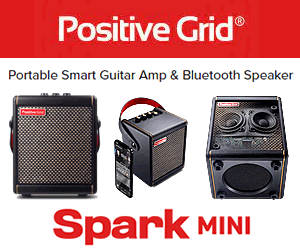 José Anonio "Pepitín" Rodríguez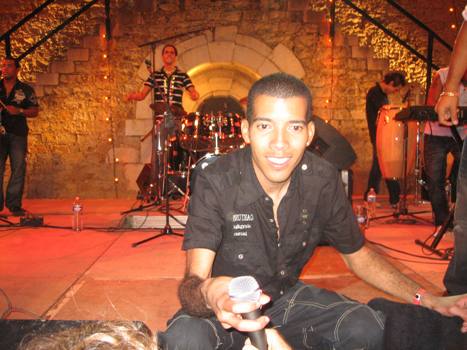 intrumento/instrument: Voz/Vocals
grupos/groups: Salsa Mayor, Los Ases del Caribe, Pupy y Los Que Son Son, Orquesta Revé, Azúcar Negra
grabaciones/recordings: Manolito y Su Trabuco, Maykel Blanco y Salsa Mayor: Anda Pégate, Pepitín y La Ley Mayor: Estudiando, Aquí Si Que Hay, Las Estrellas de Habana Vieja, Cuba Hits vol. 3
lugar de nacimiento/birthplace: Manzanillo
formación musical/musical background:
lugar actual de residencia/current residence: La Habana
Pepitín has worked with a number of major timba groups such as Azúcar Negra, Pupy y Los Que Son Son and Orquesta Revé. He spent some time working in Spain before returning to Cuba where he is currently singing with Salsa Mayor. He has also recently recorded a solo album with Envidia: Pepitín y La Ley Mayor - Estudiando. It should be released in late spring 2008. For more information, read his biography below (in Spanish)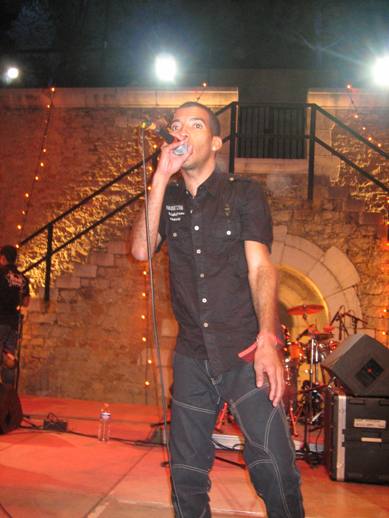 Biografia de Pepitín
José Antonio Rodríguez González nació en la ciudad de Manzanillo en una familia donde algunos de sus miembros representan diferentes manifestaciones artísticas como las artes plásticas, música y composición.
Desde muy pequeño cantaba en los festivales estudiantiles donde aprendió al lado de su maestro Miguel Fuentes Zayás algunos recursos y técnicas para interpretar vocalmente los diferentes estilos de la música popular cubana.
Sus inicios como aficionado:
Se presentaba en las Casa del Trova "Carlos Puebla"
En la Casa de la Cultura en "La Peña Jueves de la Descarga"
Participó en la inauguración del Palacio del Son en Manzanillo 1999, con el sexteto Escala siendo el único grupo aficionado invitado al evento.
En el 2000 emigró a la capital y comenzó a trabajar con La Sonora Tropical dirigida por Alfredo Capote. Seguidamente realizó presentaciones por las diferentes instalaciones del casco histórico. Allí trabajó con diferentes agrupaciones. En la Habana Vieja trabajó con agrupaciones de formatos pequeños como:
Son Aribu
Tradición Cubana
Chocolate Caliente
Lira Habana
Ases del Caribe
También trabajó con grupos conocido internacionalmente tales como:
Manguaré
Oderquis Revé y Su Changüí
Elito Revé y Su Charangón
Azúcar Negra
Pupy y Los Que Son Son
Maykel Blanco y Salsa Mayor
El año 2008 lanzó su disco Estudiando con Pepitín y La Ley Mayor y también grabó el nuevo disco de Maykel Blanco y Salsa Mayor, Anda pégate.
Anteriormente grabó Estrellas de la Habana Vieja. La lista de cantantes del disco:
Tamara Clebot
Ángel Ramirez
Jorge Luis Reyés
Cruz Isaac
Amauris "El Tusa"
Tirso Duarte
José Antonio Rodríguez
Y también el CD variado de salsa Cuba Hits vol. 3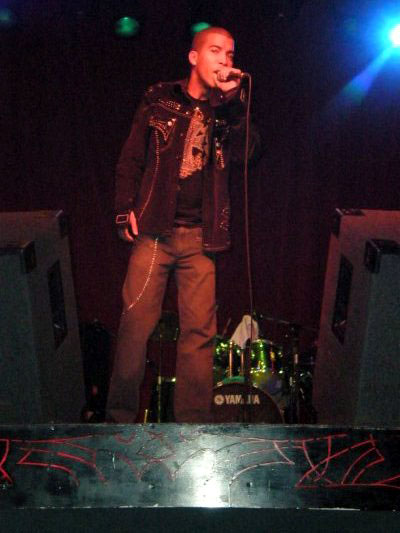 Michelle White - Wednesday, 23 March 2011, 03:31 AM