New Stuff
[hide]
Photos of the Day
[hide]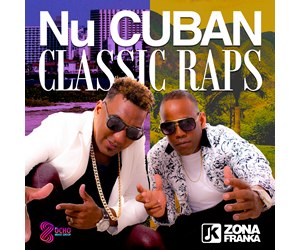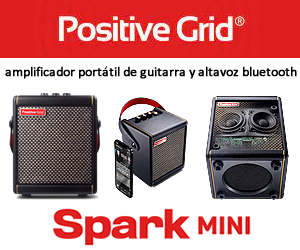 PAX: Where They "Cook" Alternative Urban Music "Made In Miami"
By Eva Silot Bravo, all rights reserved
Photos by Alexia Fidere courtesy Eva Silot Bravo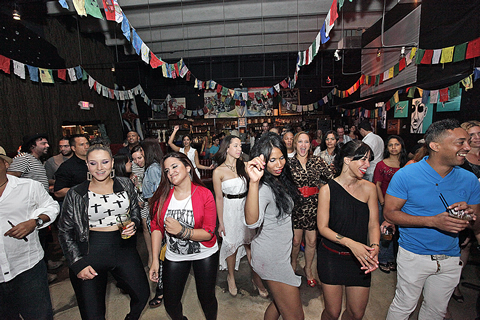 Sheltered under an I-95 North bridge, and in a space in which the Little Havana neighborhood is turning into Brickell, or vice versa, one finds the Performing Art Exchange. In just two years, PAX has become one of the key sites in Miami for lovers of live music. Like few places in the city, PAX provides a space for the best bands of the local urban music scene while exposing local audiences to musical creations from around the world, with a particular emphasis on Latin America.
The premise of Roxana Scalia of Miami, the Cuban-Italian owner of the site, in opening PAX, was to provide a space to local and underground art to those who are committed to their craft despite the vicissitudes of the market. PAX is a place that is necessary given the lack of venues that welcome such talent living in the city. Roxana had been looking earlier in neighborhoods like Wynwood and Miami Beach but thinks that somehow the place in South Miami chose her. She liked her location in the old Miami, an area where she lived for a long time.
One of the most important concerts that have taken place in PAX was the Sergent Garcia concert last May. Garcia is literally a world citizen an alternative Latin fusion pioneer in the World Music scene. Garcia himself calls his sound "Salsamuffin", in which genres of the Caribbean sound universe like Reggae, TImba, Afrocuban and Colombian Salsa is "transcultured"with Hip Hop, Funk, Punk Rock and Alternative.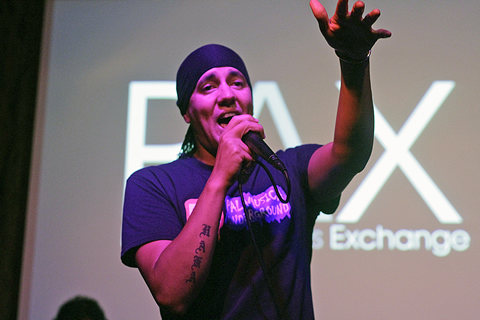 PAX has a weekly program allowing audiences to familiarize themselve with all kinds of music. Fridays are usually dedicated to Afro-Cuban music, Saturdays to World Fusion, the last Thursday of the month is for Samba with the talented Brazilian singer Rose Max, Tuesdays for Electro-Tango, the second Thursday of the month for Afro Funk, and Mondays are for jam sessions, which for some time have included special guest Brian Lynch, an established trumpeter in the world of Jazz and a GRAMMY® Award winner.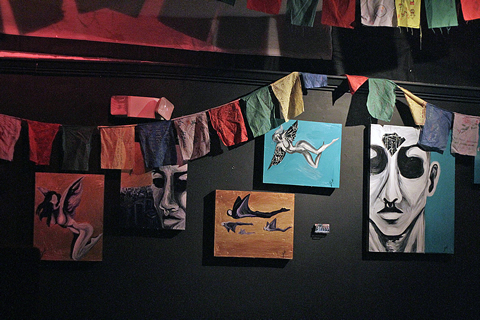 Once inside, PAX is spacious and relaxed with subdued lighting, sofas, lamps, chandeliers and vintage furniture that makes an attractive, eclectic set. The curtains are not only decorative but help acoustics, something appreciated when compared to other music venues in the city. The surprising display of good art on all their walls also speaks to the intention to make this a special place which for some brings together the Latin Hipster scene on the city. The bar is spacious with affordable prices, especially for beers. The cover is regularly $10.00 USD, and that seems rational for the quality of music that it offers. The service is professional, and PAX has free parking.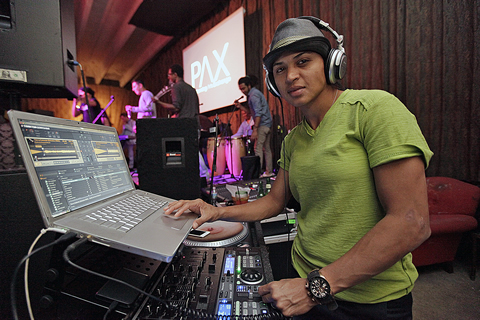 Few know that Miami has also been "cooking" a local alternative sound with a cosmopolitan orientation for some time that some call Afro-Punk, Afro-Funk, Miami Funk or Miami Rhythm and Blues. Right now, this urban music phenomenon is eclipsed at PAX with the presentations and exchanges by the SPAM All Stars, Suénalo, Elastic Bond, Afrobeta, ArtOfficial, Deaf Poets, Mr. Haka, Palo!, Bofill, Tommy Cross and the Cuban All Stars, Progress and Los Herederos among others, with local DJs and band from Venezuela, Colombia, Peru and Mexico.
You can find PAX at 337 S.W. 8th St., Miami FL 33130 (under the I-95 bridge to the left). For more information, visit http://paxmiami.com
Sunday, 29 September 2013, 02:52 PM