San Francisco Report (includes Oakland, Berkeley, San Jose, Santa Cruz)
Next Up: Tiempo Libre @ Kuumbwa in Santa Cruz - Thursday, Oct. 6 - Then, the master class with Rebeca Mauleón Saturday at 3:30 and the SF Concert on Sunday - see below for links.
Bay Area Scene About to Explode!
Saturday, Sept. 25th - Pedrito Martínez and John Santos at the Yerba Buena free concert series at 1:00 p.m. in the park next to the Metreon Theatre. The Santos Sextet plays first, followed by Pedrito's group with piano sensation Ariacne Trujillo, who came with Pepito Gómez several times. The concert is followed, at 5:00 by a master class/lecture/demonstration. John Santos, who needs no introduction in these parts, has more Grammies than I have timba CDs and Pedrito Martínez is one of the world's greatest (fill in the blank) - congueros, folkloric masters, singers, dancers ...
Thursday, Oct. 6th - Tiempo Libre in Concert at Kuumbwa Jazz Center in Santa Cruz. Playing their new album, Secret Radio, and featuring Pututi III on drums. At the YBCA Novellus Center.
Saturday, Oct. 8th - Tiempo Libre Master Class with Rebeca Mauleón - This class, at the Jazzschool in Berkeley, is a life-changing opportunity for anyone with the slightest interest in timba rhythm sections (hmmm ... that sounds a lot like your faithful reporter) See you there!
Sunday, Oct. 9th - Tiempo Libre in Concert at the SF Jazz Fest.
Thursday, Oct. 13th - Maikel Blanco and Salsa Mayor at Moe's Alley, Santa Cruz - First ever California performance of this surging timba band.
Friday, Oct. 14 - Maikel Blanco and Salsa Mayor at Café Cócomo in SF.
Fri. Oct 14, Sat. Oct 15th, Sun. Oct. 16th - Orquesta Aragón at Yoshi's Oakland. The most recorded Cuban band of all time, as per Osvaldo Martínez.
Maraca Returns Tuesday Sept. 6 to Yoshi's Oakland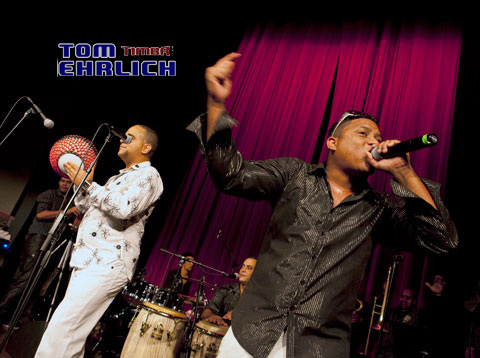 Orlando "Maraca" Valle brings the same killer band that played Yoshi's SF earlier this summer to Yoshi's Oakland tomorrow, Tuesday, Sept. 6. See you there!
Santos Son Series Continues Wed - Tiempo Libre Oct. 9 at SF Jazz
John Santos continues his lecture series on the roots of son and son montuno at MoAD Wednesday night (and every Wednesday for 5 more weeks). Don't miss it if you're anywhere near the city. The man is a walking encyclopia. Tom is there photographing the whole series.
Meanwhile, Tiempo Libre is getting a great rollout for their SF Jazz Festival performance (and master class!!) in early October. Their new phenomenal drummer, "Pututi III" is the 3rd from the right above. His killer debut recording with them is My Secret Radio.
SAN JOSÉ JAZZ FESTIVAL - FRIDAY - SATURDAY - SUNDAY - AUG 12-13-14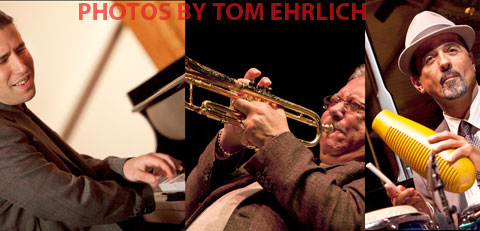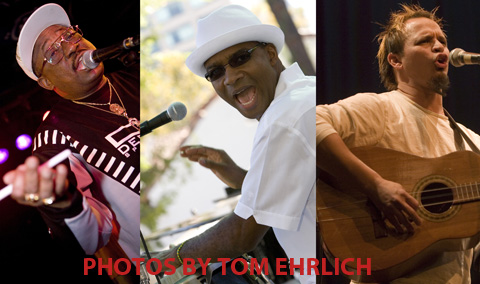 San Jose Jazz Festival is the best jazz festival in the US to see and hear Afro-Caribbean music. It has one stage which plays non-stop salsa and one stage that plays non-stop latin jazz as well as two other stages that feature some of the best latin jazz groups in the world. Besides some world class jazz talent, this year's festival has Arturo Sandoval, John Santos, Alfredo Rodríguez and Miguel Zenon as well as many other top notch latin jazz groups. The salsa stage will feature some of the best dance bands in the San Francisco Bay Area including Jesus Díaz and QBA, Pellejo Seco, Fito Reinoso y su Ritmo Armonía, Karabalí. Rumbaché, Luis Romero y Mazacote, Edgardo Cambón y Candela and Doug Beavers Titanes del Trombón. If you can get to San Jose this weekend don't miss it. Friday (8/12/11) from 5 pm to Sunday (8/14/11) at 8 pm. [Tom Ehrlich]
Team Bahía - Saturday, June 11 - Muñequitos Dance Lessons - June 17, 18, 24, 25
This Saturday, the Bay Area's all-star timba group, Team Bahía, with phenomenal vocalist SULKARY, Carlos Caro on percussion, and the cream of the crop on every instrument, will celebrate their first anniversary at Club Antón in Oakland. Then, Wed-Fri, 6-15, 16, 17, Maraca will be at Yoshi's SF.
And Santa Cruz, believe it or not, will be the lucky host for FOUR days of AFro-Cuban dance classes with Ana Pérez and Luisito Cancino of Los Muñequitos de Matanzas, and Sandy Pérez of AfroCuba de Matanzas: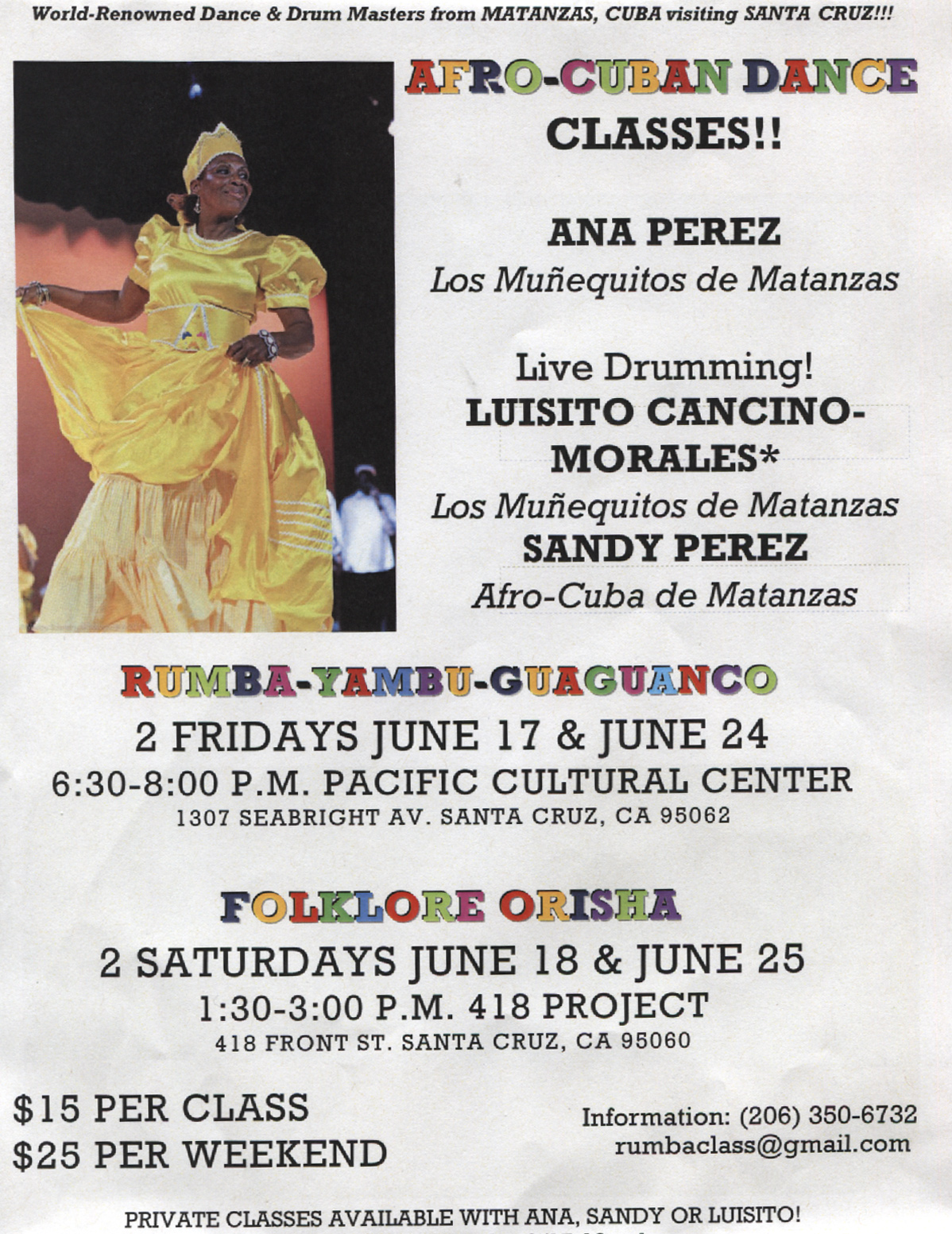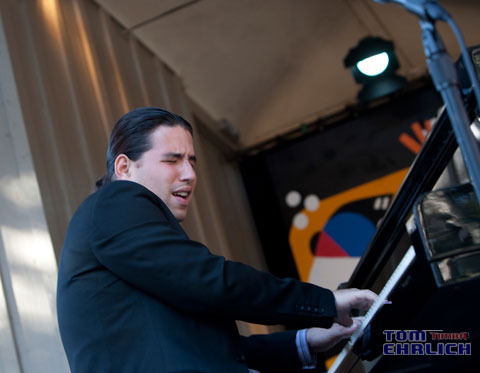 SUNDAY, MARCH 20, 2011 - Alfredo Rodríguez at Kuumbwa and Yoshi's

Tom saw Alfredo at the SJ Jazz yesterday afternoon and was raving madly all the up to the Paulito show. Here's his report:

On the way to Paulito's concert in Saturday March 19, I stopped in San Jose to check out Cuban Piano phenom Alfredro Rodríguez with a trio consisting of two young Puerto Rican musicians, Richard Rodríguez on bass and Henry Cole on drums.

This is an outstanding trio of incredibly creative musicians work together beautifully. This is a must see group whether you are a jazz lover or not.

Although he is at the beginning of his career and only in his mid twenties, Alfredo Rodriguez has become my favorite pianist. He is one of those special musicians who combines incredible technical ability with unbelievable improvisational skills and emotion.

YOU HAVE TO SEE THIS TRIO PLAY. If you are in the Bay Area, he will play at Yoshi's San Francisco on March 23, 2011 http://www.yoshis.com/sanfrancisco/jazzclub/artist/show/1732 and at Kuumbwa Jazz Center in Santa Cruz on March 24, 2011.
http://www.kuumbwajazz.org/concerts/032411.htm
Check his web site for other dates.
---
FRIDAY SAT. SUN, MARCH 18-19-20, 2011 - Paulito FG at Yoshi's Oakland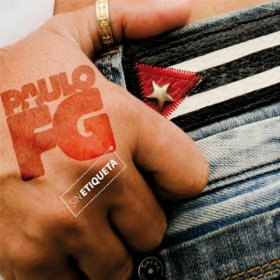 Paulito FG returns for the first time since 2001, sporting a new album which can be auditioned here . The tracks sound quite good to me and Paulito live is always incredible. He'll be at Yoshi's Oakland TONIGHT, tomorrow and Sunday: March 18, 19 and 20 . See you there. [Kevin Moore]
---
FRIDAY, MARCH 11, 2011 - Hilario Durán
The great Cuban pianist and composer Hilario Durán, who hasn't been here for several years (last came with Maraca, Jane Bunnett, etc.), is here - playing two showcase concerts for the Peninsula and East Bay Jewish Music Festivals . He's playing with David Buchbinder's Odessa/Havana project, a group of top jazz and world musicians exploring the Jewish-Cuban connection.
The concerts are Thursday, March 10, 8:00 p.m. at Club Fox in Redwood City and Saturday, March 12, at 8:00 at Berkeley Repertory Theater. Suggested donation at the door is $20.
Book News: Beyond Salsa Piano Vol. 10 (Pupy Pedroso) should be out tomorrow.
Michael Lazarus - martes, 04 octubre 2011, 03:43 am