New Stuff
[hide]
Photos of the Day
[hide]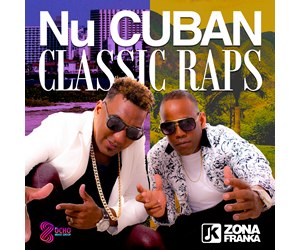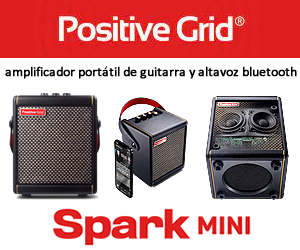 SpanishEnglishMal Tiempo - (Colibri) Released 2015
CD/DVD Review: Mal Tiempo by Ruly Herrera (Producciones Colibrí 2015)
Review by Bill Tilford, all rights reserved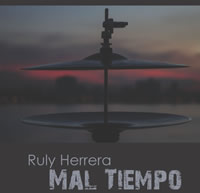 Mal Tiempo is the debut album by Jazz drummer Ruly Herrera y Real Project. Ruly insists that the Yellowjackets and the Chick Corea Electric Band are much more important influences than Weather Report, but it is difficult not to think about Weather Report as well when listening to this recording. Regarding the title, he mentions that the central ideas for the album came to him during a storm.

Most of the compositions (except for Caravana Funky) are by members of the ensemble, and most feature intense electric guitar and/or keyboards in Jazz/Fusion styles that fans of the groups named earlier will appreciate. César López adds some very atmospheric tenor sax lines in Homenaje and De to' un poco (he is joined in De to' by Julio Padrón on flugelhorn). Almendron is a percussion explosion based upon Rumba and Conga patterns. Caravana Funky is, as the name implies, a Fusion arrangement of the Juan Tizol classic. The closing track, Un simple adiós, is a nice, slow and intricate Jazz Waltz, and although I doubt that an actual Hammond B3 was brought in for the track, the keyboard sound is very similar.

The DVD portion includes a Making Of documentary and a photo gallery.
Mal Tiempo won't be easy to find outside of Cuba yet, but hopefully that will change soon. It would be great to see this group share the stage with the Yellowjackets or Chick Corea (Weather Report disbanded in the 1980s).
Mal Tiempo won Cubadisco 2015 awards for Jazz and Making Of (for the documentary). The following video is NOT part of the recording, and it features Ruly on drums more prominently (it is from the Fiesta del Tambor, where the drummer is front and center), but I think that it may whet your appetite for more:
Songs:


1. Intro (Rey Guerra)
2. Tráfico (Ruly Herrera)
3. Hanami (Emilio Martiní)
4. Almendron (Adel González y Ruly Herrera)
5. Homenaje a Yellowjackets (Ruly Herrera)
6. Mal Tiempo (Ruly Herrera y Yasser Herrera)
7. De to' un poco (Ruly Herrera)
8. Caravana Funky (J. Tizol, I. Mills y D. Ellington)
9. Un simple adiós (E. Martiní)
Personnel in Mal Tiempo
| Role - Instrument | Name |
| --- | --- |
| Drums, Director | Ruly Herrera |
| Bass (except 6, 7) | Rey Guerra |
| Bass (7) | Julio César González |
| Bass (6) | Yandiel Cruz |
| Piano & Keyboards (except 4, 5,6) | Jorge Luís Lagarza |
| Piano & Keyboards (5,6) | Jorge Aragón |
| Electric Guitar (2, 3, 6, 7, 8) | Emilio Martiní |
| Tenor Sax (5, 7) | César López |
| Flugelhorn (7) | Julio Padrón |
| Percussion (4, 7) | Adel González |
| Musical Production | Ruly Herrera Y Rey Guerra |
| Executive Producer | Sujer Salim y Danay Nápoles |
| Arrangements | Jorge Luis Lagarza (2, 8); Jorge Aragón (5); Rey Guerra (1); Emilio Martini (6, 7, 9); Ruly Herrera (1, 3, 4, 8) |
| Recording, Mixing and Mastering | Adolfo "Fito" Martínez |
| Studio | Vieja Linda Record |
Bill Tilford - Saturday, 13 June 2015, 09:05 PM