New Stuff
[hide]
Photos of the Day
[hide]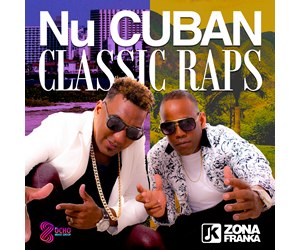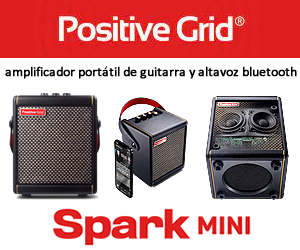 SpanishEnglishMúsica Cubana, llegó el Expresso (Bis Music) Released 24 February 2017
CD Review: Música Cubana, llegó el Expresso
by Aisar y El Expresso de Cuba
(Bis Music 2017)
Review by Michelle White , all rights reserved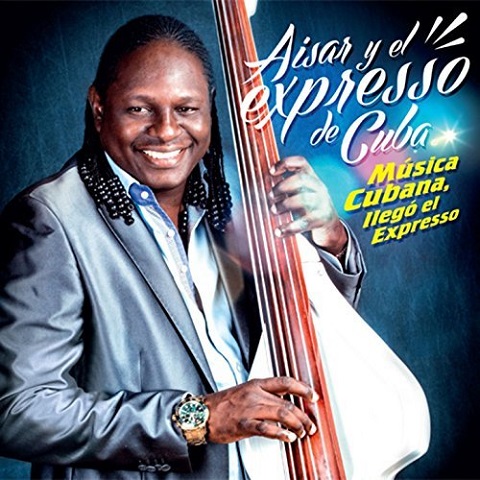 Winner Cubadisco 2017 - Dance Music (New Talents)
"Música Cubana, llegó el Expresso" is Aisar Hernández' first album as director of his own orchestra, Aisar y El Expresso de Cuba. Although timba fans know him best for his ten years as bassist and musical director of Elito Revé y Su Charangón, Aisar also worked with Orquesta Maravilla de Florida, Dan Den and Charanga Latina among other groups. As director of his own band Aisar has created his own sello, reconnecting with aspects of the Cuban traditional dance music heavily rooted in son and guaracha, but with a modern interpretation. The result is an album that appeals to timeberos and salseros, as well as those who just like to listen to Cuban music.
"Música Cubana, llegó el Expresso" contains eleven tracks. All arrangements are Aisar's and six of the compositions are his. See below for the full credits . Songs such as "Llegó el expresso" and "Ahora es cuando es" are the obvious dance hits and refer to the band, the former being the band's mission statement — showing the people the essence of my country and the rhythms there now , and the latter being the strongest timba track on the album. "La manteca" and "El patio" are both excellent examples of the tradition of using double entendre to broach risqué subjects. "El son del dinero", "La tía" and "El solar" all paint aspects of Cuban everyday life. There are three romantic songs: "Cuando beso tu boca", the lovely duet "Amor oculto", and "No me canso". In a class by itself is "Tú me propones" featuring Akaena Rodríguez (Caribe Girls). Akaena has a rich alto and moves well between backing harmonies, a sweet duet and the more agressive vocal style in "Tú me propones" where she is letting her partner know that he needs to straighten up his act or get out. It is exciting to see another female singer rising in the male dominated contemporary Cuban dance music scene.
Winner at Cubadisco 2017 in the Dance Music (New Talents) category , "Música Cubana, llegó el Expresso" is a strong debut album that succeeds in all it sets out to do, offering an unmistakably Cuban sound taking from best traditions of Cuban dance music but with a modern expression that reflects the tastes of dancers today.
tr
title
composer
lead vocals
1
Llegó El Expresso
Aisar Hernández Segundo
Wilmer Muñoz Pérez
Eric Eduardo Broche Vidal "El Chino"
Oscar Antonio Muñoz Alfonzo
Akaena Rodríguez Armenteros
2
La manteca
Geosvany Bárbaro Nelson Calistre
Eric Eduardo Broche Vidal "El Chino"

3
Cuando beso tu boca
Carlos Borjas
Wilmer Muñoz Pérez
4
El son del dinero
Jorge Díaz
Oscar Antonio Muñoz Alfonzo
5
Tú me propones
Aisar Hernández Segundo
Akaena Rodríguez Armenteros
6
Ahora es cuando es
Aisar Hernández Segundo
Wilmer Muñoz Pérez
7
Amor oculto
Aisar Hernández Segundo
Eric Eduardo Broche Vidal "El Chino"
Akaena Rodríguez Armenteros
8
El patio
Aisar Hernández Segundo
Oscar Antonio Muñoz Alfonzo
9
No me canso
Aisar Hernández Segundo
Wilmer Muñoz Pérez
10
La tía
Aisar Hernández Segundo
Eric Eduardo Broche Vidal
Eric Eduardo Broche Vidal
"El Chino"
11
El solar
Eric Eduardo Broche Vidal
Wilmer Muñoz Pérez
Eric Eduardo Broche Vidal "El Chino"
Oscar Antonio Muñoz Alfonzo
Akaena Rodríguez Armenteros
Role - Instrument
Name
Director & Bass
Aisar Hernández Segundo
Vocals
Wilmer Muñoz Pérez
Oscar Antonio Muñoz Alfonzo
Akaena Rodríguez Armenteros
Eric Eduardo Broche Vidal
Piano
Rafael Ernesto Nocedo González
Keyboard
Yuniel Camilo Ibáñez
Güiro

Miguel Pena Martínez

Bongo/campana

Rafael Lesmes Armentero

Drums/timbal
Osmany Moya Prat
Congas
Yosvani Bárbaro Nelson Caliste
Trombones
Omar Claramont Alfonso
Joel Enrique Sagó Bell
Hendry Drake González
Musical production
Aisar Hernández Segundo
Mixed & mastered by
Ing. Osvaldo Padrón González
Aisar Hernández Segundo

Recorded by
Ing. Osvaldo Padrón González

Recording assistants
Ing. Dayana Rodríguez
Ing. Daelis Pena Padilla
Mabel Leonard
Ana Laura Vilaragut

Editiing
Ing. Dayana Rodríguez Hernández
Executive production
María C. Rivero "Pachita" (Bis Music)

Recorded in Havana at
Abdala (recording, mix & master)
EGREM de 18 (Recording)

Photography
Alejandro Azcuy Domínguez

Graphic design
Ricardo Monnar Álvarez

Michelle White - Monday, 29 May 2017, 03:44 PM