New Stuff
[hide]
Photos of the Day
[hide]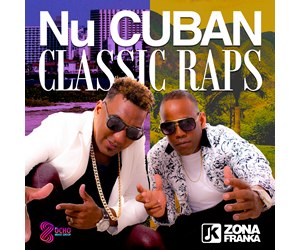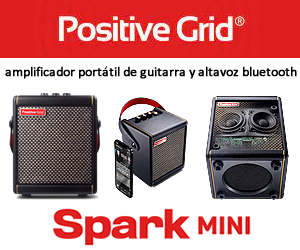 SpanishEnglishPlaneta Planetario - (EGREM) Released 2014
CD Review: Planeta Planetario by Diana Fuentes (EGREM 2014)
Review by Bill Tilford, all rights reserved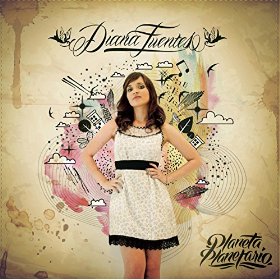 Readers are forewarned that although I listen to a little bit of everything, "Pop" music is not a staple of my diet, and if I endorsed an album in that genre, my approval might even function as a death sentence among serious fans of Pop. That being said, this album won a Cubadisco 2015 award in the Pop category and deserves a description here, especially since some of it brushes up against styles like Tropicalia with which I am well familiar.

The title of the album is apt. Diana Fuentes is an extremely talented and versatile singer who has worked in multiple genres, and this album utilizes several popular music styles common in other countries. The opening track, Será Sol, has a feel rather similar to the early Tropicalia recordings by groups like Os Mutantes in Brasil. Aves de luna is in a similar style). La última vez and Cómo hago remind me a little of some of the Reggae-infused European pop by groups like Ace of Base (songs like I Saw The Sign) a couple of decades back. Planeta planetario includes a touch of Jew's harp, banjo and North American Country fiddle; it isn't exactly a pure country rock song, but if it were in English it could go into radio rotation in Nashville pretty comfortably. Otra realidad is pretty close to Disco. Interludio:La Corn-e-ta provides a corneta china intro for De Oriente a Occidente, which is a Reggaeton (including electronic vocal effects) salute to Conga. Asuntos de invención is reminiscent of some of the slower songs by third-wave Ska bands in Southern California. Musically, Ritmo Sexual is pleasant ballad that is also nicely orchestrated, the lyrics might provoke very mixed reactions among some listeners. Malas lenguas is straightforward light Jazz complete with a full brass section. This also happens to be the song where her excellent voice stands out the most. Los caminos and Quiero verte are probably the most "Cuban-sounding" of the tracks, with the latter a nice Nueva Trova song by Kelvis Ochoa. The final track, Captain Pi-Cirulo, is narrated by Frank Fuentes, and it is very much like the Brasilian psych that was taking place during the early Tropicalia period in Brasil.
Diana Fuentes had already proven her mettle as an artist before this album, and Planeta Planetario does demonstrate that she can handle multiple popular styles. The question is, should she? As I warned you in the beginning, I am not the right person to answer that question. I can tell you that I did enjoy the tracks that reminded me of Tropicalia (but I also enjoy groups like Os Mutantes); I have some doubts about whether songs like De Oriente a Occidente serve her well, since her key asset is her voice, and that is not featured well in this type of song. She is at her best when she is being herself, Reggaeton and Disco are probably not "her", and I hope that she does not make a habit of those since she is capable of so much more. For the album as a whole, the production values are quite good (it was also nominated for a Cubadisco in the Recording category), and I have no reason to quibble with the Cubadisco award in Pop.

You can find a couple of videos from the album on the Diana Fuentes Vevo Channel in Youtube. Here's the official video for Será Sol:



Songs:
1. Será Sol (words & music: Carlos Varela)
2. La última vez (words & music Diana Fuentes)
3. Planeta planetario (words Diana Fuentes, music Diana Fuentes & Eduardo Cabra)
4. Otra realidad (words Diana Fuentes, music Diana Fuentes & Eduardo Cabra)
5. Interludio: La Corn-e-ta
6. De Oriente a Occidente (words Kumar & Diana Fuentes, music Eduardo Cabra)
7. Asuntos de invernción (words Diana Fuentes, music Eduardo Cabra)
8. Ritmo Sexual (words and music Sebastian "Bati" Paz)
9. Cómo hago (words Diana Fuentes & Telmary Díaz, music Eduardo Cabra)
10. Malas lenguas (words Diana Fuentes & Alexis Díaz Pimienta, music Eduardo Cabra)
11. Los caminos (words (Diana Fuentes & William Vivanco, music Eduardo Cabra)
12. Quiero verte (words and music Kelvis Ochoa)
13. Aves de luna (words Carlos Varela, music Diana Fuentes, Eduardo Cabra & Carlos Varela)
14. Capitan Pi-cirulo (words Juan Pin Vilar, music Eduardo Cabra)
Personnel in Planeta Planetario*

*The liner notes for the recording contain 3½ pages of album credits, and these will not be reproduced here. Every song has a different configuration of musicians, and different studios in Puerto Rico and Havana (including EGREM's Estudios de 18 for some of the tracks) were used for different songs. The album was mixed and mastered by two different studios in Florida. The Producer is Eduardo Cabra, who also wrote much of the music.
Bill Tilford - Saturday, 27 June 2015, 08:41 PM