Archivo
New Stuff
[hide]
Photos of the Day
[hide]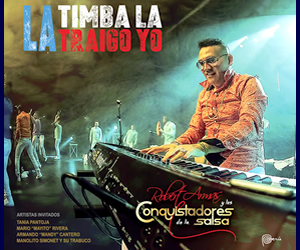 Timbera Mayor
Fiesta del Tambor 2017 Program
March 7-12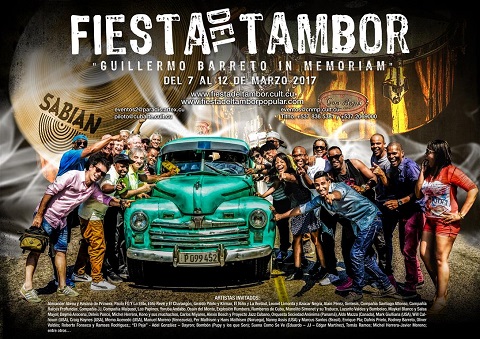 Giraldo Piloto has published the program for the 2017 Havana Rhythm and Dance Festival. The inauguration party will take place March 6th at Casa de la Música Miramar at 11:00pm with Giraldo Piloto & Klímax and Aisar y El Expresso de Cuba. During the week there will also be concerts in Miramar by Manolito Simonet y Su Trabuco, Pedrito Calvo y La Justicia, Adalberto Álvarez y Su Son, Maykel Dinza y Soneros de la Juventud, Pupy y Los Que Son Son and Elito Revé y su Charangón. Hotel Riviera will host jazz groups all week long, while more timba can be had at Salon Rosado de La Tropical with Van Van, El Niño y la Verdad and Maykel Blanco y Salsa Mayor on Saturday the 11th and Havana D'Primera, Paulo FG y su Élite , Leonel Limonta y Azúcar Negra and Giraldo Piloto y Klímax on Sunday the 12th. The rumba and Afro-Cuban concerts will be in the gardens of the Teatro Mella.
The percussion classes and competition will be held all week in Sala Avenida and the major percussion performances and the finals for the dance and percussion competitions will all take place at Teatro Mella. This is a fantastic event with so many facets of Cuban music and dance to enjoy at once. Don't miss it if you can be in Havana in March!
Click here for the full program including venues and times.

For questions about tickets for the various event you can write to
Sra. Darlenys eventos2@paradis.artex.cu