Archivo
Lo Nuevo
[hide]
Fotos Del Día
[hide]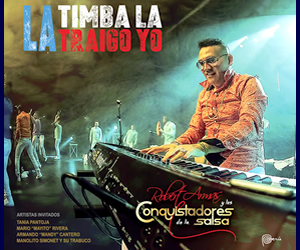 Sin Clave No Hay Na
miércoles, 18 octubre 2017, 02:56 am
JOJAZZ 2017 APPROACHES
JOJAZZ 2017 SE ACERCA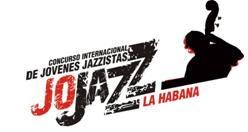 ENGLISH: The twentieth Edition of the International Competition of Young Jazz Artists (JoJazz) will take place November 16-19 in Havana, Cuba. JoJazz is short for Jovenes Jazzistas but is also a play on words (joyas=jewels). It is a competition rather than a festival and is therefore almost unattended by foreigners, but it is a fascinating event because much of Cuba's young emerging Jazz talent passes through this event on the way to bigger and better things. You can read an English translation of the official call for contestants here (click on the link) - it explains the stucture of the competition in detail. You can also view some scenes from last year's JoJazz, which I attended, here, here, here and here.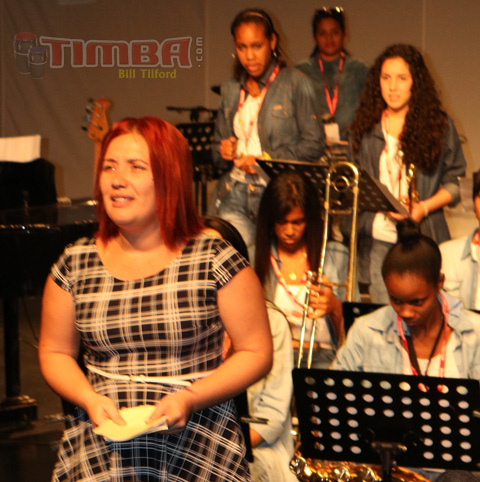 Brenda Besada Rodríguez of CNMP introducing the Jazz Band Femenina de la ENA, JoJazz 2016

ESPAÑOL: La vigésima edición del Concurso Internacional de Jóvenes Jazzistas (JoJazz) tendrá lugar del 16 al 19 de noviembre en La Habana, Cuba. JoJazz es la abreviatura de Jovenes Jazzistas pero también es un juego de palabras (joyas). Es más un concurso que un festival y, por lo tanto, tipicamente experimenta poca presencia de extranjeros, pero es un evento fascinante porque gran parte del joven talento emergente del Jazz de Cuba pasa por este evento en el camino a cosas más grandes y mejores. Puede leer la convocatoria oficial para concursantes aquí (haz clic en el enlace) - se explica la estructura de la competencia en detalle. También puedes ver algunas escenas de JoJazz del año pasado, a lo que asistí, aquí, aquí, aquí y aquí.