Autobiography - May, 2002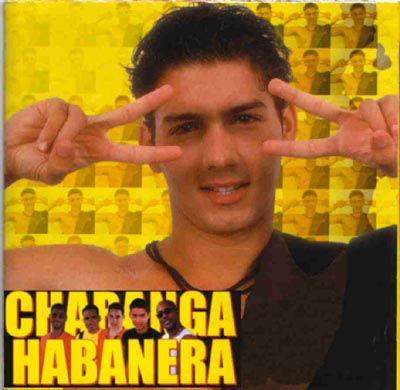 translated by Michelle White
My name is Eblis Valdivia Díaz. I am an actor and singer. I was born April 16, 1979 in Cuba. I studied performance at la Escuela Nacional de Artes de Cuba.
At 15 I got my first roles as an actor in works such as Romeo and Juliet, Othello, etc., and I received recognition for the interpretation of these characters.
At 19 I had my first experience on television interpreting the part of Roly in the series "Los Descamizados" which ran for 104 episodes. This character is still has great popularity in Cuba.
In parallel I have trained as a singer in groups such as the group "Chikcola" for a period of 5 years (this group made pop music and was very famous in our country), then in the orchestra "BM Expreso" where I recorded my first CD as a soloist. With this group I went on various international tours to Martinique, Guadalupe, Sant Martin, etc.
Later I was called to work with the orchestra Klímax with the great maestro Giraldo Piloto where I developed a lot as a singer.
I recorded a CD of Latin Jazz directed by many time Grammy winner maestro Chucho Valdés.
Now I am working with the orchestra of my dreams, because in addition to being one of the most popular outside and inside of Cuba, it combines performance with the singing and the dancing of David Calzado and his Charanga Habanera.
Tuesday, 22 March 2011, 07:31 PM