Boni & Kelly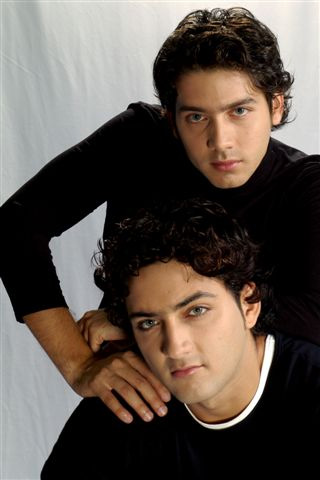 It all started when Pedro Calvo left Los Van van in 2001...

Juan Formell tapped Lele Rasalps from Revé to take his place, and El Gallo left Manolito to take Lele's place. When Manolito lured Carlos Kalunga away from Klímax, Piloto hired a young heart-throb singer/soap opera star named Ebblis Valdivia, who was then pilfered by David Calzado, who wrote a song for him entitled El boni está pasma'o.

The song was a massive hit and Ebblis was a massive hit with the ladies. Like Dantes "Riki Ricón" Cardosa before him, he began to be known by the name of his first big hit: "El Boni". (At least they didn't start calling Michel Maza "El Nube Pasajera").

Meanwhile, Ebblis' younger brother Kelly took his spot in Klímax, but by this time the "boy band" craze was at a fever pitch and he quickly jumped ship for "El Clan", which had maintained its popularity in spite of Carlos Manuel's ill-advised relocation to La Yuma.

Boni & Kelly were so huge at the time that they decided to form their own band, and it was rumored that they had enlisted the services of master arranger Juan Ceruto and received new songs from no less than Juan Formell and Ricardo Amaray.

We haven't found the rumored album, but they released a new one, Dame tu mano in April, 2009. It's not timba - more of a power ballad style ... well sung though.
For more, see Boni & Kelly's website.
Kevin Moore - Wednesday, 23 March 2011, 03:31 AM