Discography
by Michelle White & Kevin Moore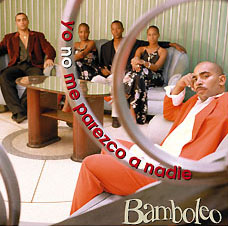 Haila's recording career began with Bamboleo, with whom she recorded Te gusto o te caigo bien (1995), and the timba masterpiece Yo no me parezco a nadie. (1997). Her distinctive voice can also be heard singing coro, along with fellow Bambolera Vannia Borges, on Manolín's epic De buena fe.

In early 1998, Haila, composer Leonel Limonta, and arranger Rafael Vargas left Bamboleo to form Azúcar Negra, which recorded four classic radio demos. After Vargas left, four more demos were recorded. These were once available on mp3.com, and are probably still available as bootlegs in Havana. All but one of the songs have subsequently been released on Azúcar Negra CDs, but the only official Azúcar Negra CD with Haila was Andar Andando from 2001.
As a solo artist, Haila has departed from the hardcore timba style of Bamboleo and Azúcar Negra. Here are her 4 releases: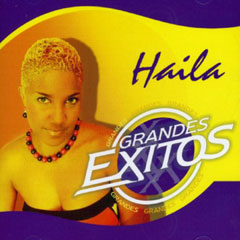 2006 Bis Music has put together a Grandes Exitos CD, this time with studio versions of hits from both of her solo CDs as well as from Bamboleo and Azúcar Negra. This CD gives the listener a quick overview of the most important songs from each period in her career and can be recommended to someone who doesn't quite know where to start.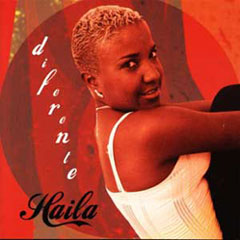 2005 Diferente, was Haila's first solo CD based on original songs. Again she chose to work with David Calzado and the band consists almost entirely of the musicians and singers from La Charanga Habanera. The album is not timba, but a more of a pan-Latin CD with fusions of merengue, salsa and pop as well as ballads. Diferente brought her a Cubadisco 2005 nomination in the pop/fusion category.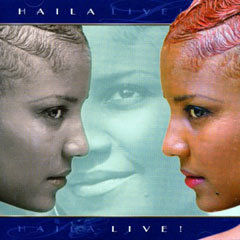 2003 Haila Live was recorded at Teatro Nacional in Havana in 2002. The repertoire is based on her hits with Bamboleo, Azúcar Negra and from the Celia Cruz tribute CD. The musicians include a number of the Charangueros as well as David Calzado, Mayito Rivera, Issac Delgado and Chucho Valdés. With the excitement and energy of a live recording the CD gives an introduction to the timba hits that made her a household name in Cuba while the Celia Cruz songs showcase the expressive range of her voice.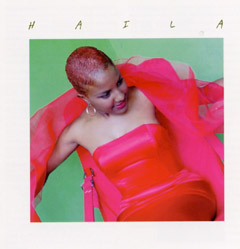 Haila's first solo album, entitled simply Haila, came out in 2001, produced Issac Delgado and Juan Ceruto, with some help from El Tosco. It's not a Timba album, but a tribute to the music of Celia Cruz. However, the combination of Haila's sultry vocals, Ceruto's arrangments, the best session players in Havana, and guest performances from the likes of Paulito FG and Mayito Van Van make it an album that Timba fans should find very rewarding.
martes, 22 marzo 2011, 07:31 pm