Lo Nuevo
[hide]
Fotos Del Día
[hide]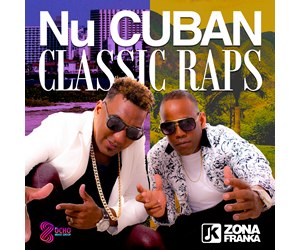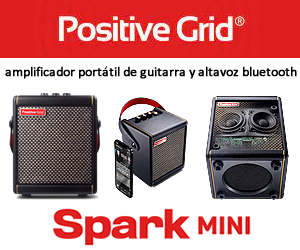 Tremenda Gozadera - Stockholm 2013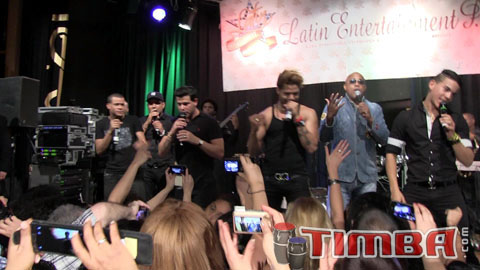 It doesn't matter what you think of the New Charanga versus the Old Charanga. La Charanga Habanera in concert is always a good time fiesta y pachanga. The last time they played Stockholm was 2009, so you could almost hear a collective scream of anticipation among timberos in Stockholm when Latin Entertainment announced that they were bringing the band here. The concert was held at an auditorium at Karolinska Insititutet and I was one of quite a few people who got lost in that labyrinth of buildings, GPS to no avail. After about 15 minutes of wandering around in the snow and freezing weather, we found the venue and were in serious need of some dancing to warm up.
The opening act was Robertico y Los Criollos. Robertico has been active on the European music scene for 10 years and has also performed in Miami. This night was actually the second time he has opened for La Charanga Habanera and to get the crowd warmed up he performed 4 timbatons, i.e. reggaeton with timba. Here is a little excerpt of the song "Europa tiene su detalle".

Excerpt from "Europa tiene su detalle"
Shortly after Robertico left the stage, bassist Ernesto Mazar came out to set up, and the unthinkable happened: two of the tuning keys on his bass broke! Disaster! There are no instrument stores open at 11:30 pm! You can't have a timba concert with no bass! Fortunately for us, Stockholm's Cuban music scene boasts bassist Alfonso Nuñez, from Adalberto Álvarez y su Son. He went home and got his own bass and they were able to salvage the evening. Indeed, Alfonso is the unsung hero of that night,and on behalf of all the timberos of Stockholm I say thank you!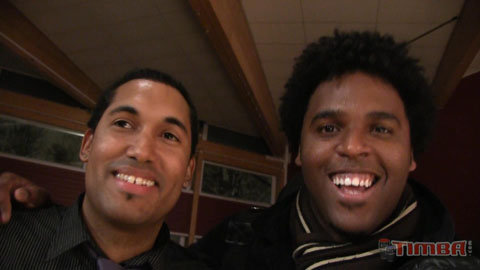 Alfredo Nuñez & Ernesto Mazar hanging out after the show
At 12:30 am La Charanga Habanera was finally able to take the stage. The musicians began with a Latin jazz intro featuring solos by Helder Rojas (piano), Osmany Collado (sax) and Orlando Mengual (congas). They are some of the most talented musicians in Cuba but tend to get less recognition these days with all the timbaton that the band is doing. Let's be honest, timbaton just isn't as musically innovative and challenging as timba. The intro serves as a good reminder of just what an explosive band this is.
So the musicians exited the stage and the choreographed intro began with the bandmembers being introduced in twos and doing little choreographed dances. Yes, La Charanga es un show, es un película, es un espetáculo. The opening song when the full band had taken the stage was "El cañon" and the gozadera was underway! The dynamic of the singers is interesting. I recommend that next time you're at a concert, don't just keep your eye on whoever happens to be singing lead. Watch the other guys as they interact and dance and just have a great time. Part of the fun of seeing La Charanga Habanera live is seeing the band having fun on stage.
Between songs David would chat with the audience and actually learned how to say manos pa'rriba in Swedish! He often introduced most of the songs by singing the coros a capella. You could tell that the audience was made up of hardcore changueros because the everyone recognized the songs immediately. "Acabaito de nacer" was the second song followed by what David believed to be an estreno, but the audience already knew the coros to "La bomba". Check out the video below.

La Bomba
Pedro Nieto joined La Charanga after the most recent departure of Dantes Cardosa and has taken over lead on "Juana Magdalena", also known to fans as "Papeles son papeles". The audience went wild and sang enthusiastically along through the ballad-style intro and dancing and screaming throughout the song. The video below will give you an idea of the tremenda gozadera that was going on in Stockholm that night.

Juana Magdalena - Papeles son papeles
Since it's formation about 21 years ago, La Charanga Habanera has an impressive list of hits that are almost required at a concert. In order to be able to play the new hits and still please fans who want to hear the classics, David has put together a medley. The songs they are doing in this medley and the lead vocalists are: "Soy cubano, soy popular"- Heikel, "Abusadora" - Lachy, "Hay mujeres" - Aned, "Señora" - Lachy, "La carátula" - Lachy, and "Nube pasajera" - Junior. Below is an excerpt of the potpurrí from Stockholm.
Potpurrí de éxitos
After that little trip down memory lane, David tried out another one of his estrenos on the crowd, but as before, the timberos of Stockholm already knew the song. It was "Papi no hagas nada", which they recorded with El Yonki. The he slowed things down with La Charanga'a contribution to the world of teen angst in the form of the bachata "El charanguero" with Heikel on lead. Well, I'm not much for bachata but the latinas seemed to love it as did the guys in the bottom left corner bromancing to the song. So here it is for those of you who have never seen La Charanga bachateando.

El Charanguero
Finally David, frustrated by his apparent inability to bring us a song we didn't already know, took off the kid gloves and got serious. The estreno "Esta noche voy a partir el party" was one that the crowd couldn't sing along with. It is another timbaton but with a touch of samba thrown in for variety. The first coro is está noche voy a partir el party, está noche voy a partir la pista, está noche voy a dar una entrevista a la primera de la lista.
Esta noche voy a partir el party
vamos a ligar mi chocolate con tu fresa...now what could that mean?
"La Miradera" (Dime que tú quieres formar) was a big favorite with the audience. Alfonso Nuñez took a turn on the bass for a couple of minutes then David introduced a new coro by talking about the crisis. The audience told him the crisis hasn't reached Sweden, so he said that it must be afraid of the cold. And the new coro...pa' que te digan pipo, pa' que te digan papi, tú tienes que tener dinerito porque las mujeres no se van de gratis.
La Miradera (Dime que tú quieres formar)
They followed with "Gozando en La Habana" and "La Suerte". To close the performanceJunior, Heikel, Randy and Pedro did a little dance routine to the hyperfast show version of "De pelicula". After 17 songs and two hours of sweat and pheromones, the evening came to a close and the audience headed back out into the snow but on a charanga high.
domingo, 17 febrero 2013, 06:42 am