Lo Nuevo
[hide]
Fotos Del Día
[hide]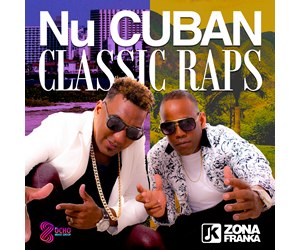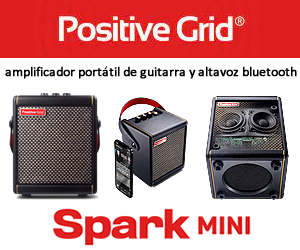 Interview with Rickard Valdés
In Private with Rickard Valdés
Interview by Nilla Smedberg 2003
originally published at the now defunct Salsason.com
Translation Michelle White
Rickard describes himself as cheerful, stubborn and temperamental.
More than 40 years after Bebo Valdés, the great Fifties pianist and orchestra leader in Cuba, left the country and swore never to return, his Swedish son Rickard for the first time climbed aboard the plane to Havana to study music.
Salsa not always the obvious choice for Rickard
- When I was a child I didn't know that Dad was famous. He showed me photographs of the bands he led when he lived in Cuba and I listened to his old records, but it was first when I was twelve years old and went with him to New York that I understood. At the airport he was surrounded by journalists who wanted to talk to him.
Bebo Valdés left Cuba after the revolution because he didn't support the new regime. Since then he has lived a quite life in Sweden where Latin American music has not always been as popular as it is now. During recent years Bebo has been awarded several prestigious prizes. In 1996 he was nominated for a Grammy for the CD "Bebo rides again", the first CD he recorded in more than 30 years. In September 2002 Bebo won a Latin Grammy and in February 2003 a Grammy for "Best traditional tropical Latin album" with the CD "El arte del sabor".
In grade school Rickard took drum lessons at the municipal music school but then put music aside. After junior high he was tired of school, and he dropped out of high school after studying for a while. Instead he tried a number of different professions.
- At home Dad listened to Latin Jazz and Afro-Cuban music, but I was young and didn't appreciate the rhythms. It wasn't until I was working as a cook at the Jazz club Fasching in Stockholm that I developed an interest in Latin American music. They played salsa certain nights, and I thought that it didn't sound so bad after all.
Rickard got an offer he couldn't refuse
It was largely thanks to his father that Rikard began to play salsa.
- I didn't want to work as a cook anymore, and one day Dad said to me that I had to get a profession. He offered to teach me the basics of Latin American music. I thought about the offer for a week and asked if he was serious. Then I unpacked my old drum set, which was in the cellar, and we went and bought timbales.
Bebo began to teach Rickard every day at home in Brandbergen in Stockholm.
- Dad wrote down the notes for me and I sat and plodded on with my drum set. Sometimes we had wild discussions about what was musically acceptable; I like modern Cuban timba, which Dad isn't so thrilled about.
After a year of studying and practicing, Rickard was ready to begin performing with Bebo. They did, for example, some tours in Spain. They still practice together but not as often.
- I'm far from being in Dad's class. I have a pretty good ear and feeling, but I need to become much better technically.
The trip to Cuba
- Dad was nervous when I decided to go to Cuba, but I wanted to study music and get to know all the relatives that I'd never met before.
Rickard was accompanied by two Swedish friends; one of them was Magnus Gudmunsson, ex-bassist for the Swedish salsa band Calle Real in which Rickard plays percussion.
Meeting his half-brother Chucho Valdés
- My Swedish friends and I got to live in one of the houses of my brother Chucho that was in a quiet neighborhood on the outskirts of Havana.
Chucho Valdés is a world famous jazz pianist and the founder of the group Irakere, he too is a three-time Grammy winner and nowadays leads a quartet.
- I know that we lived better than many others. We had our own room, running water and electricity 24 hours a day. My brother Chucho has left his band Irakere after more than 20 years and has instead formed a quartet so he can concentrate more on his piano playing. The quartet rehearsed in the house where we were living.
Rickard has more famous relatives, such as his half-sister Mayra Valdés who now leads Irakere in which she also sings and plays percussion. Rickard's other sister Miriam is a piano teacher at the school Amado Roldan in Centro Habana and her son Roberto Carlos is the pianist for Los Van Van.
- I spent a lot of time with my family and friends of the family. Roberto Carlos and I became very good friends, and we went out partying together at a number of nightclubs.
School fully booked when Rickard arrived
- My main goal for the trip to Cuba was to study music. Before I left I booked a place at the music school CNSEA where I was going to study. I called, faxed and mailed the school so that everything would be in order when I arrived. But when I got to Havana I was told that there weren't any places left.
It turned out that all the music schools were fully booked, and Rickard had to take private lessons instead.
- I was able to get lessons from Edel who plays drums and timbales in Charanga Forever. He was superb, and I learned a lot from him. Charanga Forever is one of my favorite bands, and they were really hot in Cuba when we were there. They play hard timba without the sap.
Best action at the matinees
- We saw a lot of famous salsa bands in Havana, such as Los Van Van, Issac Delgado, Charanga Forever and Habanera, Pupy y los que Son Son, Azucar Negra and Bamboleo. I got in touch with several musicians who knew Dad and my brother Chucho. One weekend we got to go with Manolito y su Trabuco out to the where they were going to perform.
Rickard really likes to dance and his favorite place in Havana was La Casa de la Música in Miramar.
- We discovered that the bands played best at the matinees, which was cheaper than the evening concerts where the tourists crowded. There are more Cubans at the matinees, so the musicians have to give their all, because the Cubans wouldn't accept an uncommitted group playing.
To be a tourist and Cuban at the same time
- I experienced Cuba from two different perspectives, both as a tourist and as a Cuban. In the beginning I was taken for a Cuban and was often stopped by the police who wanted to see my identification documents, especially when I was out walking with my Swedish friends. The police probably thought I was after my friends' money.
When we went out the Cuban girls were immediately more interested when they heard me speaking a foreign language. People were astonished that I was Swedish, but could still dance salsa – as if there aren't any Swedes who can dance salsa! Family means so much in Cuba; they take care of each other. My relatives took me in me with open arms, even though we'd never met before.
Likes to hit things
When Rickard is asked why he chose percussion and not piano (like his dad Bebo and his brother Chucho) he thinks for a moment.
- I've always liked to hit things and have always loved rhythms, so the two things go together. When I was younger I boxed, and even there rhythm is important.
When it comes to influences Rickard has several, however the band Earth, Wind and Fire is his favorite group of all time.
- I've always liked black music – soul, jazz and seventies R&B. Within salsa I like timba a lot, but even old traditional music like for instance son, danza, danzon and rumba.
The film Calle 54 was followed by a tour and several recordings
In 2000 the music documentary Calle 54 was filmed in New York. It deals with great Cuban musicians, and Rickard's father Bebo Valdés plays piano in two duets in the film, one together with his son Chucho and one with the bassist Cachao. Certain scenes were filmed in Gålö, Sweden. The film was released in 2001 and was praised by the critics, but was never shown in Swedish cinemas.
After the documentary came a tour in Spain and Italy, where Rickard got to play with his father and other famous musicians such as Paquito D´Rivera, Patato Valdes and Giovanni Hidalgo. The tour ended with three different recordings in the USA for Bebo where Rickard plays on one CD and even on several of the tracks on one of the others.
- We also recorded a CD in Spain where we mixed Latin American rhythms with Flamenco. It was the Spaniard Diego "El Cigala" and the Cuban Lazaro Galaraga who did the singing. Other participants were the Cuban musicians Tata Güines and Changuito.
New roads with Calle Real
In addition to performing with his father, Rikard also plays in the salsa band Calle Real from Stockholm. The band was formed in 1999 and has an ever growing audience. Their music can be described as a mix of Cuban son, timba, salsa, funk, ragga and hip-hop.
- We try to test new things to expand our audience. For example we've performed at Nalen together with the hip-hop artist Dogge Doggelito, where we also had a DJ that scratched to the music.
Plans for the future
- I hope to be able to support myself with the music. As long as Dad has strength to work, I want to play with him, otherwise it's Calle Real first and foremost. This fall the entire band is going to Cuba to play in the Benny Moré festival. I plan to take the opportunity to stay a few more months to continue studying music. I still have a lot left to learn.
viernes, 15 febrero 2013, 07:10 am