New Stuff
[hide]
Photos of the Day
[hide]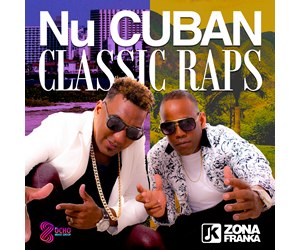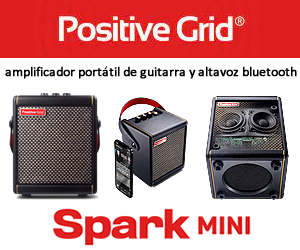 Guide to Timba on the Internet - Timbapedia - Links
If you've read everything on timba.com and still find yourself craving more, you should probably start with this useful link. That said, here some our favorite links.
Canal Cubano - If you're going to Cuba, this link is the single most valuable item to bring along. It's updated very regularly and lists, literally, every concert and nightclub show in every part of Cuba!. If you're not planning on going to Cuba, it's still a great site to visit to see who's hot and who's not, and to generally make yourself feel even more depressed about whatever miserable culturally-deprived hellhole you're stuck living in.
Timba Geeks - You're not alone! There are other people who are just as obsessed with Timba as you are. If you're wondering about the translation of some quirky bit of Cuban slang in a Charanga Habanera song; if you can't decide whether to dance Son or Casino to Soy todo; if you're wondering who played congas with Issac after "Negrón" went to Irakere; or if you just want to hang out with a bunch of people who don't think you're completely nuts, this is the place to go. Other discussion groups are TimbaCubana - another Yahoo group focusing on the New York dance scene, our own Timba Forum (mostly in Spanish), and the grand-daddy of them all RMAL, the usenet newsgroup where many of the timba.com team first met.
Timba Internet Radio: Live365's Timbacubana from New York has a perfect mix of timba classics and very current new tracks from Havana. Also, Canal Cubano has a link right at the top of the page to Havana's own Radio Taino.


Instituto Superior de los Artes afro cubanos (ISAAC) - Paris, France. The institute is dedicated to Cuban music and Afro Cuban dances teaching. Most teachers are Cubans and live in Paris. Master classes with international musicians are available. Odduara's Booking Agency manages almost 300 artists -- Cubans, Brazilians, and French jazz stars.
Instituto Superior de los Artes afro cubanos (ISAAC) en Paris, Francia. El ISAAC se dedica al ensenamiento de la musica y de los bailes cubanos y afro cubanos. La mayor parte de los profesores son cubanos y viven en paris, tambien estamos organizando master classes internacionales y hacemos parte de la empresa de conciertos en vivo Odduara, quien se encarga de mas de 300 artistas cubanos pero tambien brazilenos y jazzmen franceses.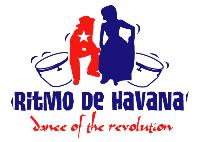 Timba in Dubai - Ritmo de Havana - An extensive new dance site with lots of video, audio and links.

JAZZCONEXION - Concert Tours and Management.

Mamborama.com - If you have any doubt that you need to own a copy "Entre La Habana y el Yuma" -- the great CD that Mamborama made with members of Manolito y su Trabuco and Klímax -- you can listen to the CD in its entirety at the Mamborama site. There's also a lot of practical information on traveling to Cuba, along with Bill Wolfer's candid first-person reports from Havana. There is also "Cuban Music 101," with audio examples of eighteen styles of la musica.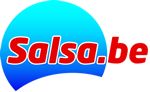 Salsa.be - discover Salsa in Belgium, daily updated salsa party agenda!

Mambo Blogorama is Bill Wolfer's version of "La última" frequently updated with news from the whole Cuban music scene as well as Mamborama updates.
Solar de la Timba -- This great bilingual site started only a few months ago and has grown very rapidly into one of the best timba sites on the internet.
Latidos Productions -- Dance lessons, workshops, news, great graphics, etc.
Salsamanía - A large site in Italian with a wonderful collection of photos, audio and information on the salsa and timba scenes in Europe.
SalsaSF - Julia Sewell has been covering the SF Bay Area Latin scene on the 'net since before most of us had an email account. Lots of photos, interviews, video clips, and of course, all of the goings on in Northern California.
Salsa2Salsa.com - This site, run by our friend Cristian Munoz, has grown to include an international audience. His weekly webcast should be a regular part of your web surfing for Timba. Cristian is also active in promoting salsa and timba in Edmonton.

Gitana Loca - - Spanish courses in Cuba, Mexico and Spain. Visit this website to find out more about their travel and study programs.

The Cuban Culture Association in Denmark - in addition to offering salsa lessons and organizing concerts with timba groups in Denmark, Cubakultur organizes trips to Cuba for music and dance courses. Most of the website is in Danish but the Cuba Course pages are available in English and en Español.
Patrick Noble's Harvard University Thesis on Timba - A massive treatise on the history of Timba music and dancing, and on its socio-economic relationship to the tumultuous Cuba of the 1990's.
Malecón Music -- Malecon Music Inc. is a record label with one mandate and one only, to promote the very best of "Authentic Cuban Music" by "Authentic Cuban Artists" on compilation CDs.
Salsa Storm Our good friends Ray and Annette Gonzalez are Salsa Storm, the premier dance instructors in Central Massachusetts, spreading love of salsa music and dance in cold New England.
El Benny is a Cuban dance club that takes place the last Thursady of every month at the jazz club Stampen in Stockholm, Sweden. In addition to almost 100% timba all night, El Benny has suprise events such as the extra concert with Orquesta Revé and the dinner with La Charanga Habanera. Club members even get discounts at participating merchants as well as a reduced cover charge. If you're planning to come to Stockholm, try to time it was an El Benny Thursday!

Fiesta Cubana is a French site with concert listings for France, photos, videos, lyrics and much more. Check here to keep up-to-date on what is happening with Timba in France.
Transcultural Music Review -- This site has many interesting musicological articles on timba and other genres.

Photographer Indochino has opened his own website with excellent photos of Cuban artists such As Orquetsa Revé, La Charanga Habanera and Cachao López. This one you'll want to bookmark.
If you want to keep up with the absolute latest new from Havana add TimbaPorSiempre to your favorites list. Mirco has the latest chisme and the latest promos from Havana and Italy as well.
This is just the beginning -- many more links will be added soon.
Kevin Moore - Tuesday, 20 March 2018, 11:30 AM