Lo Nuevo
[hide]
Fotos Del Día
[hide]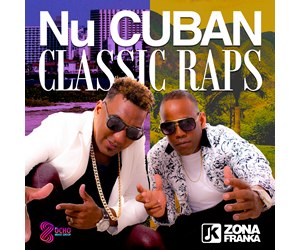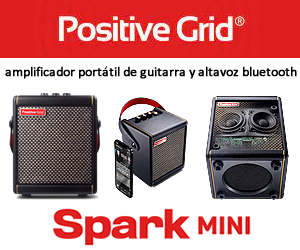 911 Mambo April 2013
Bar Wars, Episode V: The Mambo Strikes Back
(Angel Melendez and the 911 Orchestra at City Winery, Chicago, Illinois, 3 April 2013)
Photos and Review by Bill Tilford, All rights reserved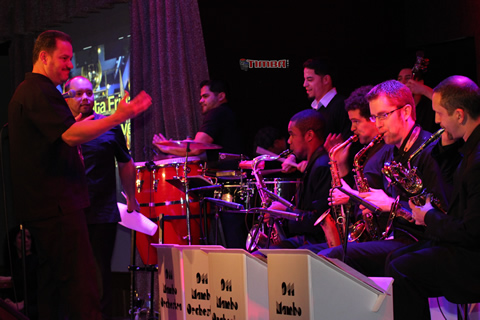 Although we had previously checked out his smaller combo, which plays a very different book, it took us a while to catch up with Angel Melendez' big band, the 911 Mambo Orchestra. The economics of the music business prevent this group from coming out as often as we would like - this is a fine band: first-tier musicians, great arrangements, and you can tell that they are having fun playing the music as it was meant to be played - with a full Jazz orchestra.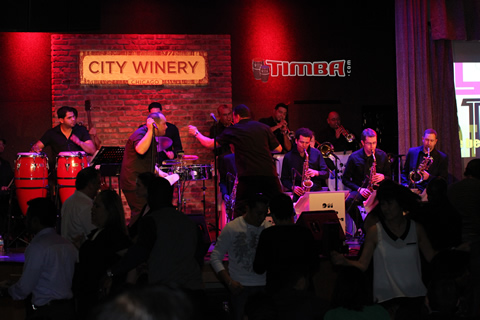 The show opened with the classic Mambo Inn and included some excellent versions of A Gozar Timbero, Mambo #5, Besame Mucho, Rico Vacilon and Cumbanchero as well as the Eddie-Palmieri-style Oye lo que te conviene and Adoracion among others.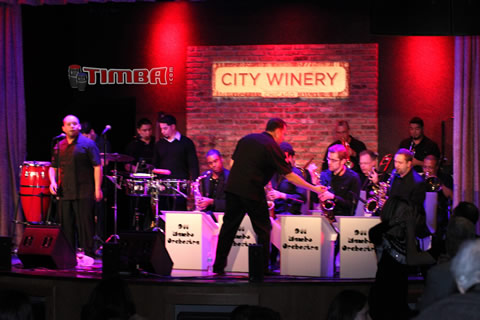 We believe that this may be the first time that City Winery, which has been hosting a fine selection of other types of acts, tried out this type of dance music. The room worked well for this, and we hope that they are inspired to do a few more of these from time to time. It's important that these larger ensembles be presented in rooms that are acoustically suitable, and this venue certainly qualifies. As for the band, it will be performing at the Las Vegas Salsa Congress this July, and the attendees should be in for a treat.
Click on the images below to view them:




























Bill Tilford - viernes, 05 abril 2013, 09:05 am