Lo Nuevo
[hide]
Fotos Del Día
[hide]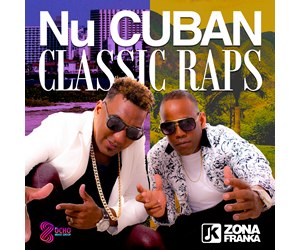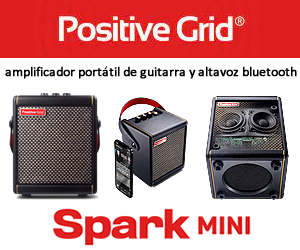 Coloquio Internacional 2020 Day 4
XV Coloquio Internacional de Jazz "Leonardo Acosta in Memoriam", Day 4
Jazz Plaza, Fábrica de Arte Cubano, La Habana, Cuba, 18 January 2020
Photos (except as otherwise noted) and commentary by Bill Tilford, all rights reserved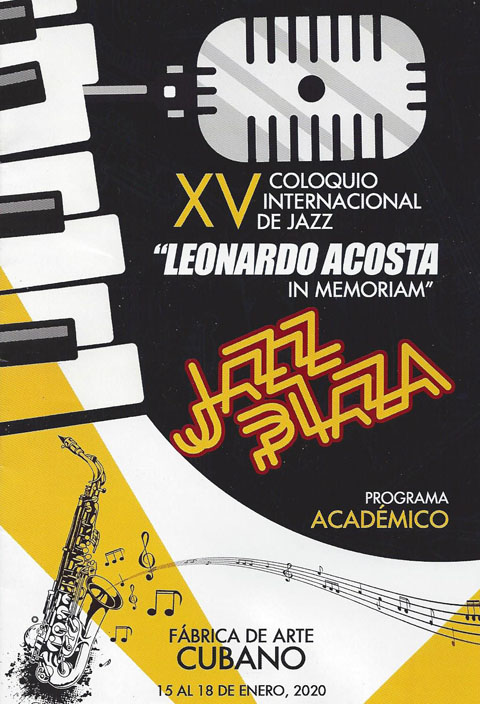 ENGLISH: The Coloquio International is the daytime activity at Jazz Plaza. It uses the different naves of the Fábrica de Arte Cubano and presents a series of lectures, roundtables, video viewings, master classes, CD presentations, and live music presentations. This was a very special day as it featured a tribute to the 50th anniversary of the Grupo de Experimentación Sonora del ICAIC (GES), a group which profoundly influenced the future course of both nueva trova and jazz in Cuba. Ironically, there may have been periods in the 1970s when it was easier for foreigners like this writer to listen to GES on Cuba's shortwave radio stations than it was for Cubans to hear the group on their domestic broadcasts due to the musical audacity of the group. A special moment during this section was a choral serenade to Leo Brouwer from the rafters. Ruly Herrera's new tribute album, GES, was also presented, and a documentary of rescued footage of GES, Hay un grupo que dice, was also screened. Clips from that documentary are scattered about YouTube.
The historical importance of this group cannot be overstated - Its members included Silvio Rodríguez, Emiliano Salvador, Pablo Milanes, Pablo Menéndez, Sara González, Leo Brouwer, Noel Nicola, Eduardo Ramos, Leonardo Acosta and many others who changed modern Cuban music.
The day's sessions also incorporated a miniature version of Primera Linea, an event focused on promoting the commercialization of Cuban music. In previous years it had been a free standing event, then incorporated into Cubadisco, and this year, into Jazz Plaza. The concept of the event is valid, but in the opinion of this observer, the most important factor influencing its possible success in future years has less to do with which event it is associated per se, and more to do with better publicity far in advance of the event to make attendance more practical for those who need to make travel arrangements months before such events. The Cuban press and broadcast media do a superb job of covering events while they are in progress, but better advance promotion (which technically is not the task of said media) is still a work in progress for an event designed specifically for professionals in the industry.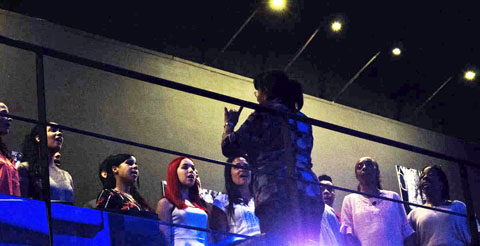 Serenade to Leo Brouwer (photo: Raul Da Gama/Danilo Navas/LatinJazzNetwork)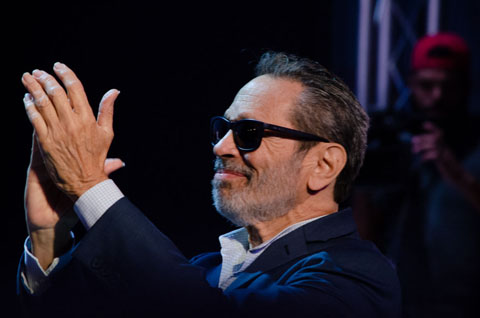 Leo Brouwer applauds (Photo: Raul Da Gama/Danilo Navas/LatinJazzNetwork)
ESPAÑOL: El Coloquio International es la actividad diurna en Jazz Plaza. Utiliza las diferentes naves de la Fábrica de Arte Cubano y presenta una serie de conferencias, mesas redondas, videos, clases magistrales, presentaciones de CD y presentaciones de música en vivo. Día 4 fue un día muy especial, ya que presentó un homenaje al 50 aniversario del Grupo de Experimentación Sonora del ICAIC (GES), un grupo que influyó profundamente en el curso futuro de la nueva trova y el jazz en Cuba. Irónicamente, puede haber habido períodos en la década de 1970 cuando era más fácil para extranjeros como este escritor escuchar GES en las estaciones internacional de radio de onda corta de Cuba que para los cubanos escuchar al grupo en sus transmisiones nacionales debido a la audacia musical del grupo. Un momento especial durante esta sección fue una serenata coral a Leo Brouwer desde las vigas. También se presentó el nuevo álbum tributo por Ruly Herrera, GES, y también se proyectó un documental de imágenes rescatadas de GES, Hay un grupo que dice. Clips de ese documental están dispersos dentro YouTube .La importancia histórica de este grupo no se puede ser exagerada: sus miembros incluyeron a Silvio Rodríguez, Emiliano Salvador, Pablo Milanes, Pablo Menéndez, Sara González, Leo Brouwer, Noel Nicola, Eduardo Ramos, Leonardo Acosta y muchos otros que cambiaron la música cubana moderna.
Las sesiones del día también incorporaron una versión en miniatura de Primera Linea, un evento enfocado en promover la comercialización de la música cubana. En años anteriores había sido un evento independiente, luego incorporado a Cubadisco, y este año, a Jazz Plaza. El concepto del evento es válido, pero en opinión de este observador, el factor más importante que influye en su posible éxito en años futuros tiene menos que ver con qué evento está asociado per se, y más que ver con una mejor publicidad con mucha anticipación del evento para que la asistencia sea más práctica para aquellos que necesiten hacer arreglos de viaje unos meses antes tales eventos. La prensa cubana y los medios de difusión hacen un excelente trabajo cubriendo eventos mientras están en progreso, pero una mejor promoción anticipada (que técnicamente no es tarea de dichos medios) sigue siendo un trabajo en progreso para un evento diseñado específicamente para profesionales de la industria.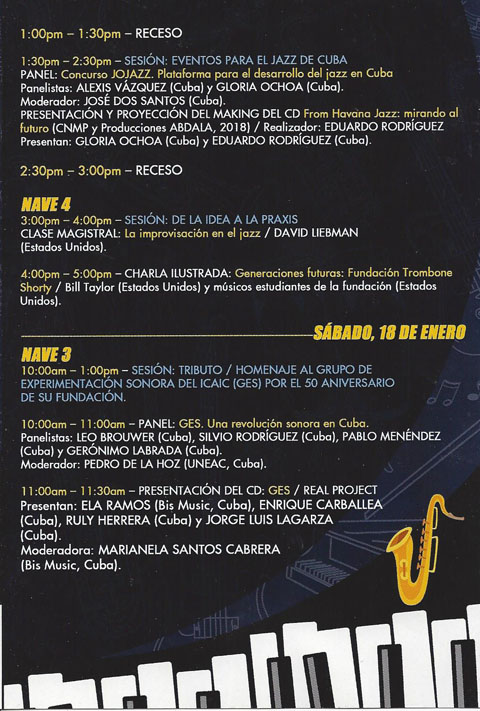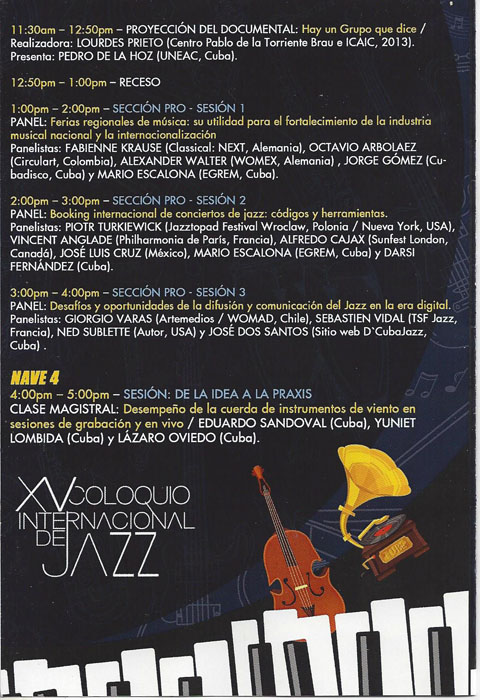 Click on the images below to view the photos
Haga clic en las imágenes a continuación para ver las fotos







Bill Tilford - Monday, 09 March 2020, 12:55 AM