Lo Nuevo
[hide]
Fotos Del Día
[hide]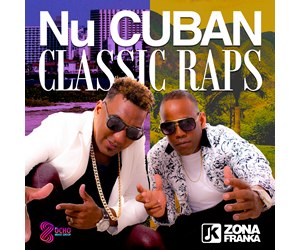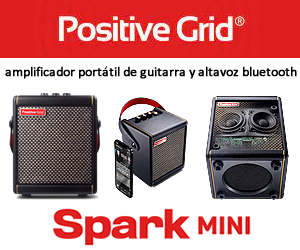 Afrojazz con Bobby Carcasses y más at Jazz Plaza 2020
Afrojazz with Bobby Carcassés and Guests
Teatro Nacional, Sala Avellaneda, La Habana, Cuba, 14 January 2020
Photos and commentary by Bill Tilford, all rights reserved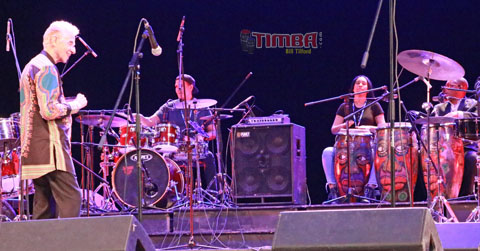 Bobby Carcassés (L)

ENGLISH: Bobby Carcassés is the founder of Jazz Plaza, and he played a prominent role in this edition of Jazz Plaza from the promotional video to an "explanation" of the festival in scat during the press conference to several concert appearances including this first-night gala performance at the festival.
After the presentation by Afrojazz, several visitiing performers from New Orleans ascended the stage including The Soul Rebels, Trombone Shorty Foundation, Big Chief Monk Boudreaux and Tank and the Bangras. Cimafunk, who has collaborated with The Soul Rebels while in New Orleans, joined them for a couple of songs. Their appearance brought a sort of poetic symmetry to the performance since interactions between musicians from Cuba and New Orleans played an essential role to the development of early jazz, and the efforts of Bobby Carcassés played an essential role in the recognition of jazz as a vital and essential part of Cuba's current musical culture.
A couple of non-musical observations are worth sharing - as was the case with many of the concerts in the Teatro Nacional this year, this event filled the hall, and the presence of New Orleans in the audience was as noticable as it was on stage. (There were many concertgoers from several other US cities, but New Orleans stood out that night.) The evening was a reminder that jazz is not merely a form of music but a unifying force for humanity at large.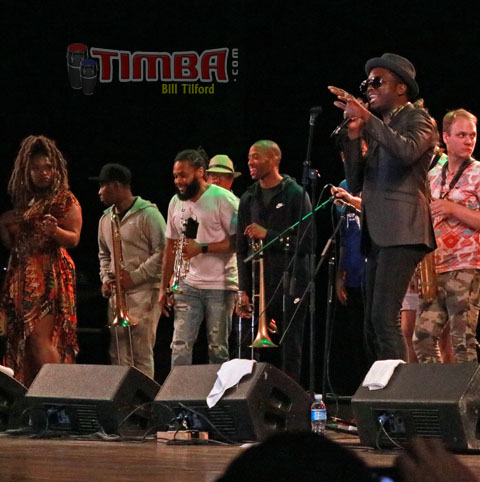 Cimafunk (R) with the New Orleans contingent

ESPAÑOL: Bobby Carcassés es fundador de Jazz Plaza, y tuvó un rol destacado en esta edición de Jazz Plaza desde el video promocional hasta una "explicación" del festival en scat durante la rueda de prensa y varias apariciones en conciertos, incluida esto concierto de gala en el festival.
Después de la presentación de Afrojazz, varios artistas invitados de Nueva Orleans subieron al escenario, incluidos The Soul Rebels, Trombone Shorty Foundation, Big Chief Monk Boudreaux y Tank and the Bangras. Cimafunk, quien ha colaborado con The Soul Rebels mientras estaba en Nueva Orleans, se unió a ellos para un par de canciones. Sus presencias aportaron una especie de simetría poética a laen sus inicios, y los esfuerzos de Bobby Carcassés fueron algo esencial en el reconocimiento del jazz como un elemento vital y parte esencial de la cultura musical actual de Cuba.
Vale la pena compartir un par de observaciones no musicales: como fue el caso de muchos de los conciertos en el Teatro Nacional de este año, este evento llenó la sala completamente, y la presencia de Nueva Orleans en la audiencia fue tan obvia como la en el escenario. (Hubo muchos en la audiencia de varias otras ciudades de EE. UU., es que Nueva Orleans se destacó esa noche). La noche fue un recordatorio de que el jazz no es simplemente una forma de música sino una fuerza unificadora para la humanidad en general.

Click on the images below to view the fotos
Haga clic en las imágenes a continuación para ver las fotos
(1-5 Afrojazz; 6-7 New Orleans invitados):
























Bill Tilford - Thursday, 27 February 2020, 04:31 AM