New Stuff
[hide]
Photos of the Day
[hide]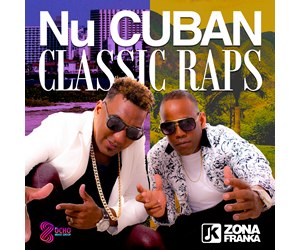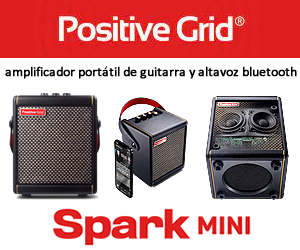 CH C.Beach 3-12
Charanga Habanera at the Coconut Beach Nightclub
Louisville, Kentucky 30 March 2012
All photos and review by Bill Tilford
All rights reserved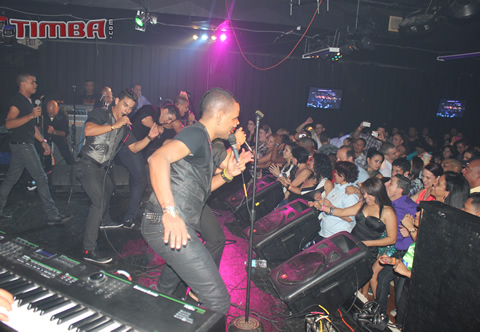 Louisville, Kentucky has always been a cultural hub for the region with jazz, comedy clubs, diverse restaurants etc. but we wouldn't have thought to associate it with Cuban music before now. It turns out that Louisville has a lively Salsa scene with some live local bands, and one club, the Coconut Beach Nightclub, has begun hiring Timba bands from Cuba with an eye towards hiring more. This club had the misfortune of being on the itinerary of Los Van Van's partially-aborted 2011 tour, but that can't be held against the club, and it appears to have recovered nicely from the setback. Charanga Habanera has played there twice to enthusiastic crowds, and it will be interesting to see who else comes in the future. We'll go back in the future to write more about the local scene and hopefully cover some more Timba concerts as well. We do have one word of friendly public advice to the club - you really need to get a website and maintain a current event calendar on it. Do this, and you should be able to draw more concertgoers from surrounding cities as well in the future. Think of it as an investment, not an expense. We are telling you this in public print in case other clubs with the same problem happen to read these lines and will hopefully take the hint.
One of the challenges for Cuban bands thinking about the midwest is that there is not a clearly-established circuit in the way that there is on both coasts. If Louisville becomes a regular link in a midwest concert chain, this will increase the odds of more midwest concerts by more bands. Therefore, let's wish Coconut Beach great success with future Timba bookings.
Although a series of circumstances beyond our control resulted in a planned interview being scratched, we did make the concert, and Charanga Habanera's performance justified making the drive from Chicago. We take the trouble to point this out because their 2011 tour had a mixed reception in some cities where a few concertgoers questioned their choices of both instrumentation and songs. As you'll see from the photos below, the group is feelin' it this trip. From our band-side perch, it looked almost as if they were playing as much for each other as the audience, although the latter frequently went wild (in a good way) during some of the songs.
Watching Charanga Habanera band-side is a little like touring a nuclear reactor - David directs from inside the core of the band, and there are always several things happening at once, including the musicians who are multi-instrumentalists trading off stations during the performance. Most of the material was from their two most recent recordings, and though there were touches of Reggaeton, Rock, Soul and ballads, this was mostly a no-nonsense Timba set. Their Soul breaks were actually pretty good though - if they ever should have a collective midlife crisis, they could probably hold their own as an R & B band as well.
The question for 2013 is: how do we get them on the rest of the midwestern circuit next time?






















Bill Tilford - sábado, 08 septiembre 2012, 12:14 pm