New Stuff
[hide]
Photos of the Day
[hide]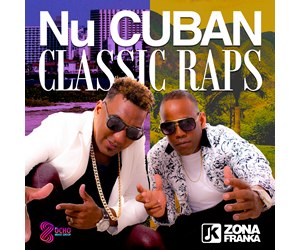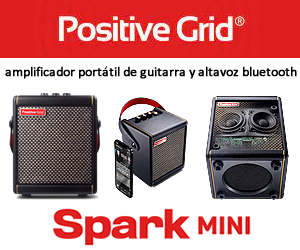 EGREM Gala 55
Gala 55 Aniversario de la EGREM
Teatro Karl Marx, la Habana, Cuba, 25 de Mayo 2019
Photos & commentary by Bill Tilford, all rights reserved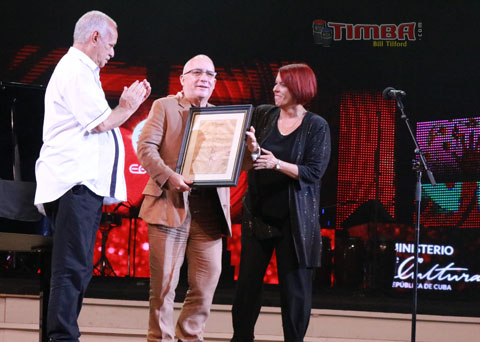 Mario Escalona (c), Director of EGREM, receives special award from the Instituto Cubano de la Música presented by Marta Bonet (r) of the ICM
ENGLISH: As part of the Cubadisco 2019 festivities, EGREM's 55th Anniversary Gala concert took place in the Teatro Karl Marx on May 25, 2019. This was a spectacular concert that covered much of the musical spectrum recorded by EGREM over the years, and many of the artists began singing or playing in the audience before ascending the stage. There were a lot of collaborations between artists (including a few pairing vocalist Waldo Mendoza and other artists). El Tosco played Jazz rather than Timba, and El Niño sang with Cimafunk, who closed the concert ( "Me voy pa' mi casa" has become something of a catchphrase as well as a hit).
EGREM is planning to reopen the Casa de la Música Habana (aka Galliano) later this year, and work on a new cultural center similar to the one in Plaza is in progress. More about that in the near future.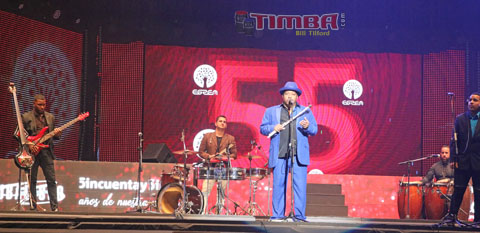 El Tosco, Jazzista

ESPAÑOL: Como parte de las festividades de Cubadisco 2019, el concierto de gala del 55 aniversario de EGREM tuvo lugar en el Teatro Karl Marx el 25 de mayo de 2019. Fue un concierto espectacular que contó con varias (pero no todas) partes del espectro musical grabado por EGREM. Algunas artistas comenzaron a cantar o tocar en la audiencia antes de subir al escenario. Se presentaron muchas colaboraciones entre artistas (incluyendo algunos duos de Waldo Mendoza con otros artistas). El Tosco tocó Jazz en lugar de Timba, y El Niño cantó con Cimafunk, quien concluyó el concierto ("Me voy pa 'mi casa" se ha convertido en algo parecido a una coletilla además de un éxito musical).
EGREM planea reabrir la Casa de la Música Habana (también conocido como Galliano) más adelante este año, y se está trabajando en un nuevo centro cultural similar al de Plaza. Más sobre eso en un futuro próximo.

Click on the links below to enlarge them / Haga clic en las imagenes a continuación para agrandarlas.









































Bill Tilford - Saturday, 22 June 2019, 10:36 PM