Frances Del Rio at Dale Play Bar, 2 March 2019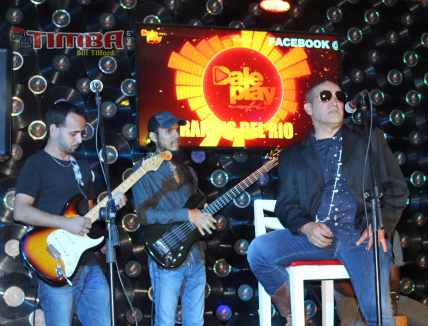 ENGLISH: The Dale Play bar is an intimate club operated by Paulito FG, who somehow manages to fit his band in there (I will find out how during a future visit) and also hosts other artists, this night Francis del Rio's project (he also performs with others including Interactivo). Francis has a wonderful sense of humor in addition to an excellent band, and it is worth catching if you have the opportunity.
ESPAÑOL: El bar Dale Play es un club íntimo operado por Paulito FG, que de alguna manera logra acomodar a su banda allí (descubriré cómo durante una futura visita) y también alberga otros artistas, esta noche el proyecto de Francis del Rio (él también trabaja con otros incluyendo Interactivo). Francis tiene un maravilloso sentido del humor además de una excelente banda, y vale la pena escucharlo si tiene la oportunidad.





Bill Tilford - Sunday, 31 March 2019, 10:25 PM