Lo Nuevo
[hide]
Fotos Del Día
[hide]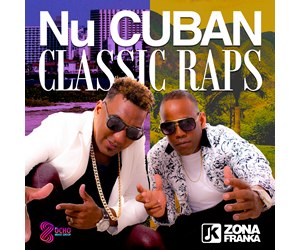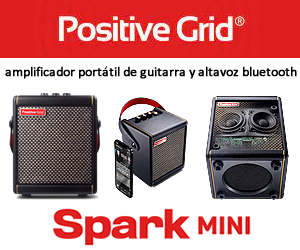 Gala Canaria
Gala Canaria, Teatro Mella, la Habana, Cuba, May 23, 2019
Photos and commentary by Bill Tilford, all rights reserved



ENGLISH: A topic of great interest during Cubadisco 2019 was the contributions of immigrants from the Canary Islands in the evolution of the Son Cubano, Punto Cubano and other campesino music, especially regarding vocal stylings. (Incidentally, there are culinary contributions as well - for example, Cuban mojo and ropa vieja are said to have their roots in the Canary Islands). Some of that was presented during Cubadisco's academic program, and on May 23, 2019, a gala concert to celebrate those contributions took place at the Teatro Mella in Havana. A delegation from Spain participated, and a folkloric group both greeted the public at the entrance before the concert and performed during it. Fran Baraja's group was a highlight of Spain's contribution. Two Cuban songstresses with Canary Island roots, Maria Victoria (below left) and Virginia Guantanamera (below right) also performed.
Towards the end of the concert, Grupo Moncada ascended the stage, and before the concert's grand finale with the other performers, they presented a Hip Hop Montuno along with Cubanos en la Red.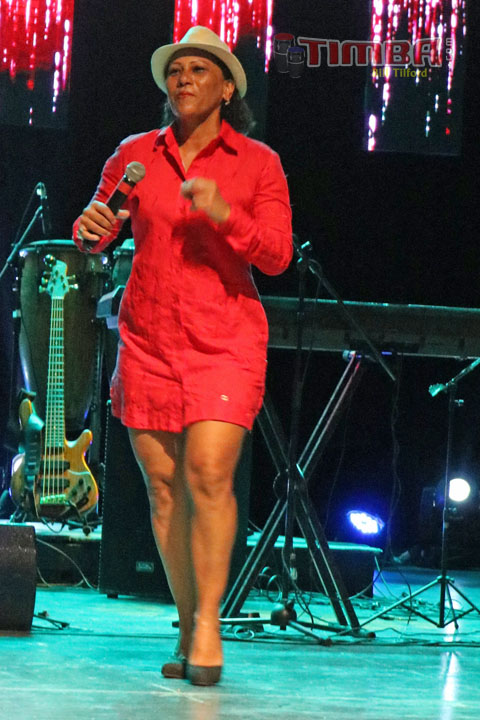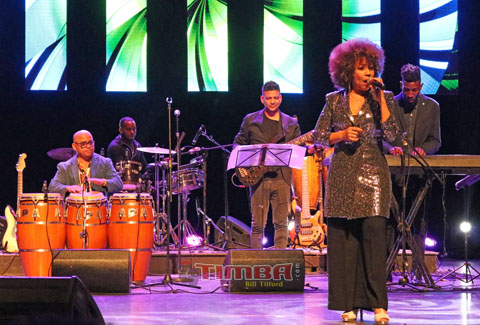 ESPAÑOL: Un tema de gran interés durante Cubadisco 2019 fue las contribuciones de los inmigrantes de las Islas Canarias en la evolución del son cubano, punto cubano y otras músicas campesinas, especialmente con respecto a los estilos vocales. (Por cierto, también hay contribuciones culinarias, por ejemplo, dicen que el mojo cubano y la ropa vieja tienen sus raíces en las Islas Canarias). Algo de eso fue presentado durante el programa académico de Cubadisco, y el 23 de mayo de 2019, se realizó un concierto de gala para celebrar esas contribuciones en el Teatro Mella en La Habana. Participó una delegación de España y un grupo folclórico saludó al público en la entrada antes del concierto y actuó durante el mismo. El grupo de Fran Baraja fue un punto culminante de la contribución de España. También se presentaron dos cantantes cubanas con raíces canarias, María Victoria (arriba a la izquierda) y Virginia Guantanamera (arriba a la derecha).
Hacia el final del concierto, el Grupo Moncada subió al escenario y, antes de la gran final del concierto con los otros artistas, presentó un Hip Hop Montuno junto con Cubanos en la Red.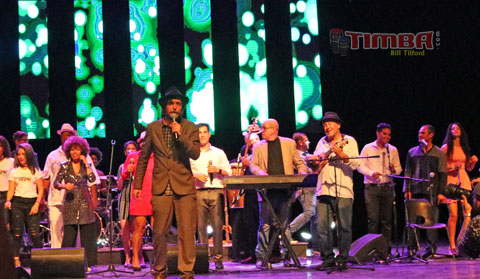 Click on the images below to enlarge them
Haga clic en las imágenes de abajo para agrandarlas





















Bill Tilford - sábado, 20 julio 2019, 07:56 pm