Lo Nuevo
[hide]
Fotos Del Día
[hide]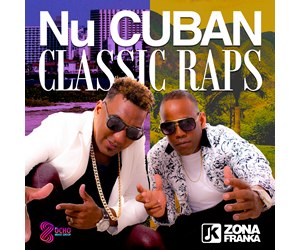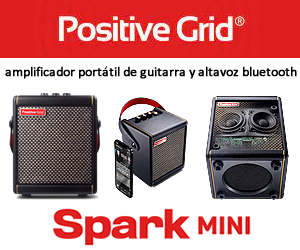 Grupo Ache
Grupo Aché at Coconut Beach Night Club, Louisville Kentucky
6 July 2012
Photos and Review by Bill Tilford
All Rights Reserved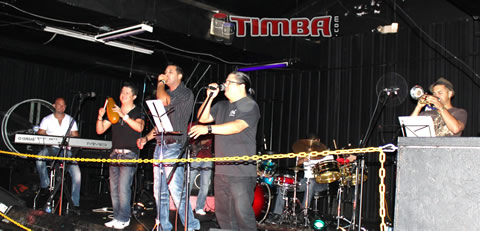 According to leader Gabriel Cardenas, Grupo Aché was originally formed approximately June 2010 in Louisville Kentucky. Gabriel himself is originally from Loja, an important city for music in Ecuador. He came to the US approximately 12 years ago and fell in love with Cuban music here, especially the music of Charanga Habanera, of whom he is a huge fan (he is responsible for getting Charanga Habanera to Louisville twice in the past two years).
Four of Grupo Aché's members (the drummer, bassist, pianist and a vocalist) are from Cuba (the vocalist, Reinier Frometa, sang for a while with Adalbero Alvarez y Su Son), and this band plays some Songo and Timba (including some Los Van Van covers) as well as Salsa. The trumpeter, who also plays flute, performed in the past with El Gran Combo in Puerto Rico. The band is based in Louisville, KY (which has 3 Salsa bands now including Aché) but has performed in other cities in the region including Nashville and Indianapolis.
As of July 2012, the core members of the group were Gabriel Cardenas, leader/vocal; Mario Cardenas, vocal; Reinier Frometa, vocal; Carlos Negron, trumpet/flute; Jacob Englert, congas; Edel Roque, drums/timbales; Yody Hernandez, bass, and Arturo Freire, piano.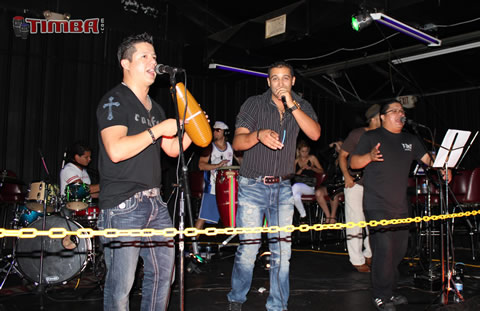 We caught the group on July 6, 2012 at its regular Friday night performance at the Coconut Beach Nightclub in Louisville, Kentucky. They played a mix of Salsa, Songo, Timba and a few other Latin American styles. One of their Los Van Van covers was El Negro Está Cocinando. The mostly-Cuban (piano, bass, drums/timbales) rhythm section has the chops to make the Songo and Timba credible, and the dancers responded well. Since the group only has eight regular members, it does not have a full brass section (the lead alternates between trumpet and flute) but compensates for that with an excellent rhythm section (especially the drummer, Edel) and a good front line.
It will be interesting to see how this relatively-new group evolves. It has the potential to bring Timba and Songo to new audiences in several cities throughout the region given Louisville's location.
The band does not have a website but does have a Facebook page, Grupo Aché. (The same is true of the nightclub, its page is Coconuts Beach.)
Click on the thumbnails below to enlarge the images:








Bill Tilford - Saturday, 08 September 2012, 12:20 PM