Lo Nuevo
[hide]
Fotos Del Día
[hide]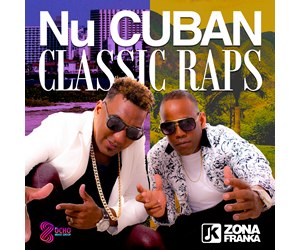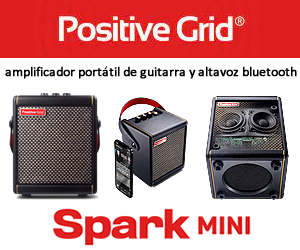 Plena Libre and CAPRE
PLENA LIBRE AND CAPRE
Mayne Stage, Chicago IL, 26 September 2012
Review and photos by Bill Tilford
All Rights Reserved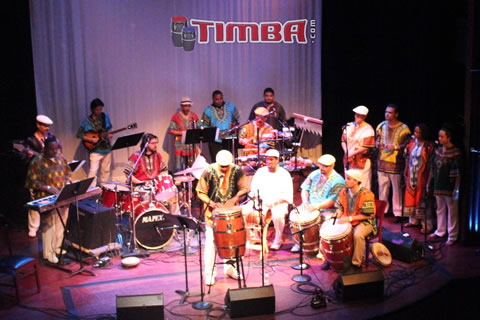 CAPRE at the Mayne Stage
Not all of the casualties of the explosion of Reggaeton and its cousins have been Cuban. There are some vital Puerto Rican rhythms such as the bomba and plena that might also have faded into obscurity were it not for ardent defenders such as Plena Libre, who gave the audience a musical reminder that these are still vibrant, living forms of expression. Opening for Plena Libre was Chicago's relatively new powerhouse group, the Chicago Afro Puerto Rican Ensemble (CAPRE), who demonstrated in their second outing that they should have staying power on the Chicago scene.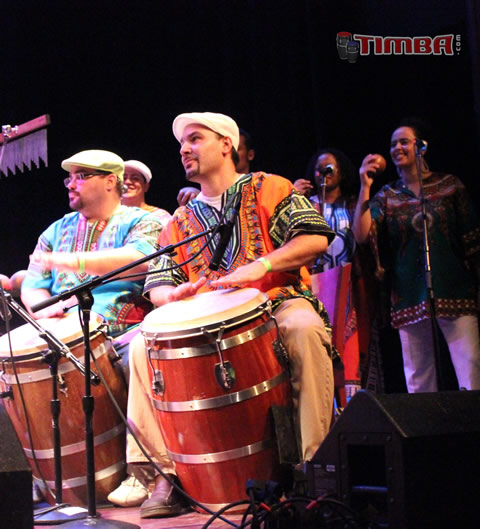 CAPRE at the Mayne Stage
CAPRE, a musical collective sponsored by the Segundo Ruiz Belvis Cultural Center and led by Jorge Emmanueli Náter, does two things that are particularly worthy of attention: first, they explore several different varieties of bomba and plena rhythms (if you have only listened to Salsa, you may not even be aware that there are several varieties); second, they add elements of fusion (including electric guitar and a wailing brass section) that result in a mix that is both traditional and very modern at the same time.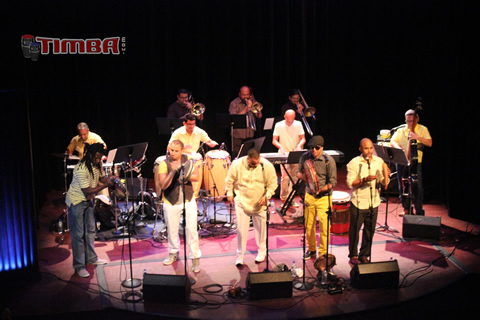 Plena Libre at Mayne Stage
Plena Libre did a solid set which included some pleasant curve balls in addition to the Plena that everyone naturally expected. One of these was a cover of Los Van Van's Por Encima del Nivel (aka Sandunguera) that not only worked better than we would have expected it to if we had been asked to make a wager but also got most of the audience on the dance floor and kept them there. Oddly enough, after this number, some of the people who had been acting as if they had forgotten how to do the plena suddenly remembered and stayed out on the floor for the rest of the set. Plena Libre also brought up Chicago's bompleneros for a couple of numbers.
The most important lesson of the evening (other than that both of these bands are worth checking out live) is that when played with passion and a dedication to innovation, the bomba and plena can be every bit as interesting as the other rhythms that have more mass popularity these days. The trick is to do it with conviction. That being said, we are going to make a public suggestion to Chicago's "Puerto Rican Salsa" bands to think about revisiting these rhythms. There's a place for these on the dance floor if you can play them well enough.
Click on the thumbnails below to enlarge the images.
Rows 1-3: CAPRE
Rows 4-5: Plena Libre
Row 6: Chicago's Bompleneros join Plena Libre























Bill Tilford - domingo, 04 noviembre 2012, 06:29 pm